Man's Response to Neo-Nazi Robo Caller? Send Clowns Playing the Accordion to His House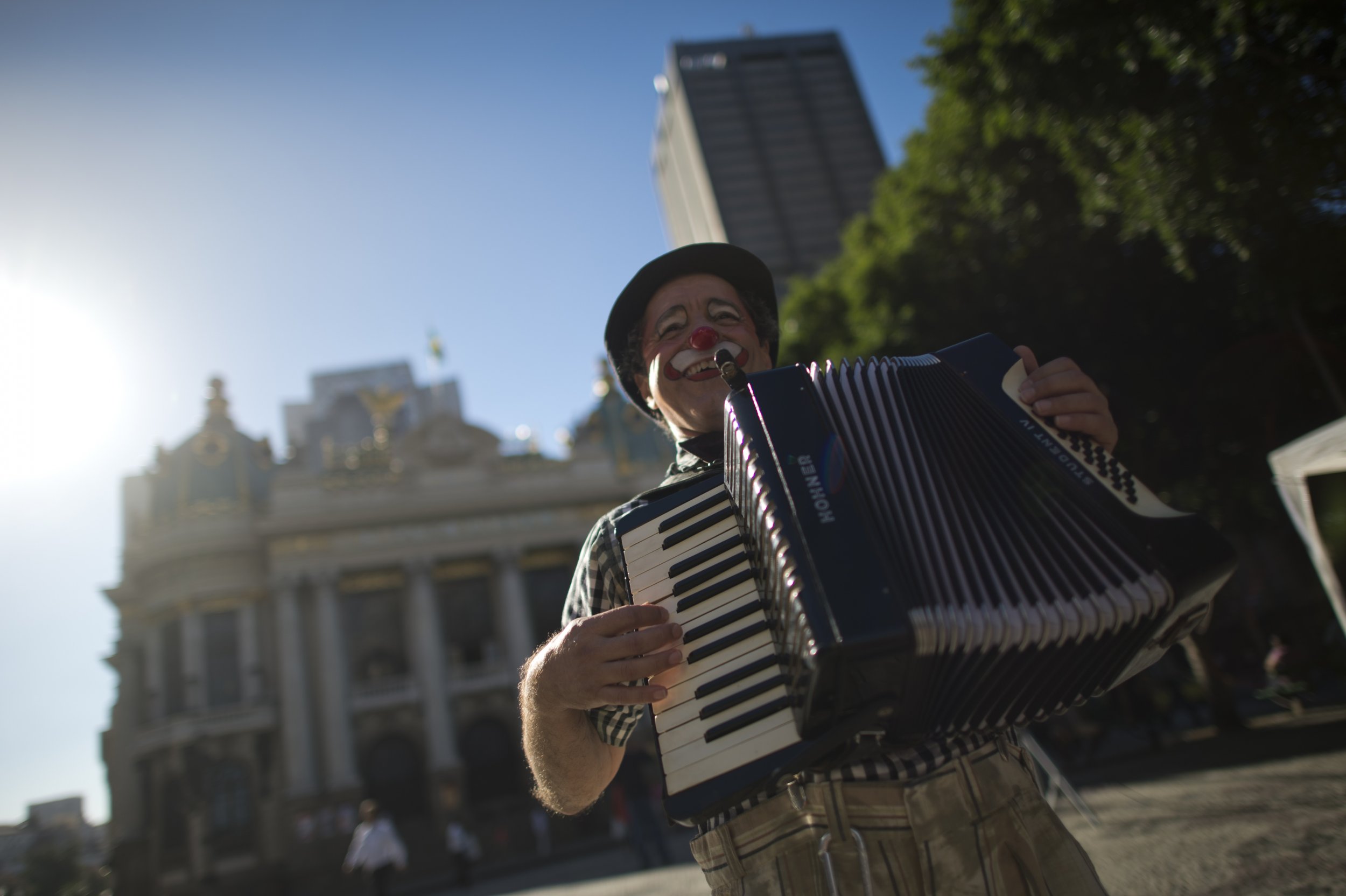 A man in Virginia has come up with a novel approach to combating neo-Nazis: clowns.
Justin Beights is from Charlottesville, Virginia, where a neo-Nazi march turned deadly last year. The 43-year-old apparently got racist robocalls that have been connected to a neo-Nazi activist named Scott Rhodes of Idaho. Then Beights reportedly got the idea to organize an event that would ask people to dress up like clowns and play the accordion outside Rhodes's home.
"He targeted my hometown, so I said OK, if he wants to use his First Amendment rights to spread his ridiculousness, then I'll use my First Amendment rights to spread my own ridiculousness," Beights told The Spokesman-Review. "And you know what, why not do it in front of his house for as long as possible? Because if he's going to torment my friends and neighbors and their homes and businesses with his stupid [expletive] … If he wants to get into a stupid [expletive] competition, I'll win that every day."
He's working to make sure he has the proper permits and there isn't yet a firm date. The goal, Beights told the Spokesman-Review, is to show Neo-Nazis their ideas aren't worth be considered seriously.
"I want to help people realize that these guys are not worth our time unless we're spending time having fun at their expense," he said.
So what tune does Beights want to play? Carly Rae Jepsen's 2011 hit "Call Me Maybe."
"Because Rhodes is spending his life making unwanted phone calls to people, I thought that was the right choice," he told the Bonner County Daily Bee. "And have you heard that song? It's terrible."
He also told the paper you don't really need accordion experience to come because he already think he's going to have a good accordionist turnout.
"The accordion community is a strong one," he told the Bonner County Daily Bee. "It's just a group of like-minded, free-spirited individuals, so it's easy to pull them together."