Democrats and Republicans Support Virginia Attorney General's Call to Decriminalize Marijuana Possession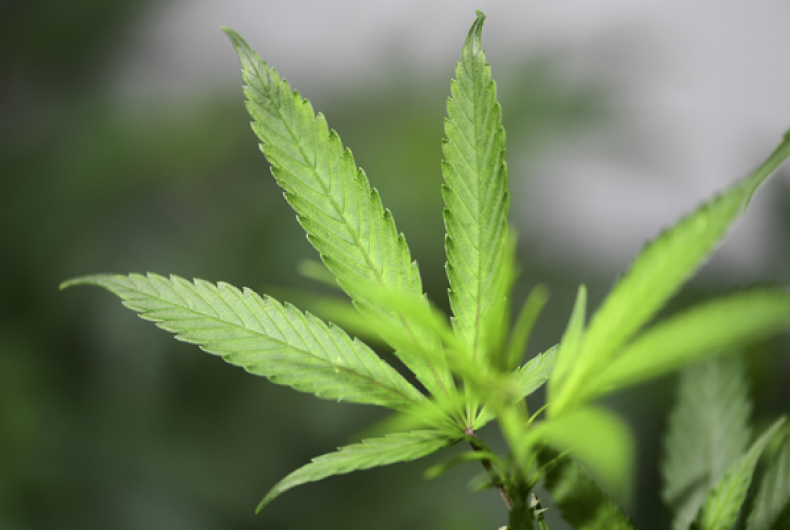 Virginia Attorney General Mark Herring said it was time to have comprehensive marijuana laws, like several other states in the country. Virginia should start by decriminalizing minor marijuana possession in the state, Herring wrote in a Daily Press op-ed on Sunday.
He suggested the state's current policies were "needlessly creating criminals and burdening Virginians with convictions" while costing Virginia taxpayers millions just to uphold the laws.
Another reason Herring said the current policies weren't working: They disproportionally targeted African Americans and people of color. "That is why Virginia should decriminalize possession of small amounts of marijuana, address past convictions and start movie toward legal and regulated adult use," Herring wrote.
First-time offenders caught with possession of less than a half-ounce of marijuana may be subject to misdemeanor penalties including 30 days behind bars and fines up to $500, while those with subsequent offenses may be sentenced to a whole year in jail and $2,500 in fines for the same amount.
Herring noted the number of convictions in the state has risen significantly while only about one-third of those convicted on possession charges were actually sent to jail, which he said resulted in major costs to taxpayers. "This punitive approach costs Virginia taxpayers an estimated $81 million every year, in addition to the staggering human and social costs," he wrote.
Only about 13,000 individuals were arrested for marijuana possession in 2003 in Virginia. That amount grew by some 115 percent by 2017 with nearly 28,000 people facing convictions for small amounts of cannabis. The biggest demographic of arrests were African Americans, who accounted for 46 percent of first offense possession arrests from 2007 to 2016, according to the Virginia Crime Commission, even though black people only made up about 20 percent of the state's population.
"Even if a Virginian avoids jail time for marijuana possession, they can still be stuck with a criminal record, lose their job, student aid, certain public benefits including housing assistance, and it can even affect custody rights," Herring wrote.
He added: "It cannot be ignored that the burden of the current system falls disproportionately on African Americans and people of color."
Party leaders across both sides of the political aisle seemed to agree with Herring's sentiments. "I'm wide open to looking at it," Delegate Barry Knight, chairman of the House Appropriations Committee's public safety panel who is also a Republican, told the Daily Press on Monday. "I could see handling it like a traffic violation, with a fine."
Democratic Senator Adam Ebbin was also in favor of decriminalizing minor marijuana possession. "It is time that this Commonwealth recognize that the irrational prohibition on marijuana has failed," he said.
Virginia's Senate Majority Leader Thomas K. Norment Jr., a Republican, introduced a measure that would have prevented jail time for those charged with marijuana possession for the first time last year. However, that effort turned up unsuccessful after failing to receive support.
States across the country have adapted marijuana laws to include medical permissions and adult use—Illinois became the 11th state to pass recreational marijuana laws for adults 21 and older. Virginia does allow medical marijuana use for patients, although the program is severely limited and only allows people with certain conditions to be prescribed low-dosage CBD products and a low-THC oil.