Virginia Mother Convicted Over Starvation Death of 13-year-old Son
A Virginia woman who allowed her severely disabled son to starve to death has pleaded no contest to second-degree murder.
Amy FaJohn, 37, was originally charged with the first-degree murder and felony child neglect after police found her 13-year-old son, Jalen Goldsborough, dead at their Hopewell home on 2 September, 2018, weighing just 24 pounds.
She was arrested along with her live-in boyfriend, Anthony Saunders. FaJohn pleaded no contest in Hopewell Circuit Court, and the first-degree murder and neglect charges were dropped.
Police were called by the defendant's mother reporting that she found the boy's body after FaJohn sent a text saying it was "all her fault," reported The Richmond Times-Dispatch.
When FaJohn's mother arrived at the home, the boy was already dead and the defendant had fled.
Officers later found a letter written by FaJohn for her mother reading: "I'm sorry, I didn't mean for this to happen."
Goldsborough required feeding through a tube as a result of the physical abuse he suffered at the hands of his father when he was just a few days old.
In 2005, Charles Byron Goldsborough was convicted of aggravated malicious wounding for violently shaking his newborn son and hitting him so hard that his hand hurt. As a result of the abuse, Jalen suffered serious brain injuries, was rendered blind and his brain and skull stopped growing normally.
FaJohn then had to take care of her son around-the-clock, including feeding him through a tube.
"Jalen was born a perfectly healthy baby boy," FaJohn's attorney, Matthew Stewart, told the court. "He was a victim of a shaken baby assault by his biological father at 17 days old, and suffered massive injuries. Although FaJohn was not present when the injuries occurred, she has carried some self-blame over the years."
Following her arrest, FaJohn told police that she began feeding her child every other day from around December 2017 because the 13-year-old would experience discomfort at times. FaJohn admitted that sometimes there would be longer periods where she would not feed him.
In a separate interview, Saunders told police he noticed that Jalen was losing weight and that FaJohn would often unplug his feeding tube at night. He also said he could not remember the last time the mother took the boy for a check-up at the hospital.
As well as being severely underweight, when officers found the boy he was covered in bedsores and suffering from acute pneumonia. The Medical Examiner's Office in Richmond confirmed Jalen died of starvation, reported WRIC.
Saunders also pleaded guilty to felony child neglect. He has since been freed on bond.
A sentencing date for both FaJohn and Saunders will be set on August 13.
Charles Byron Goldsborough is due to be released from jail in May 2020.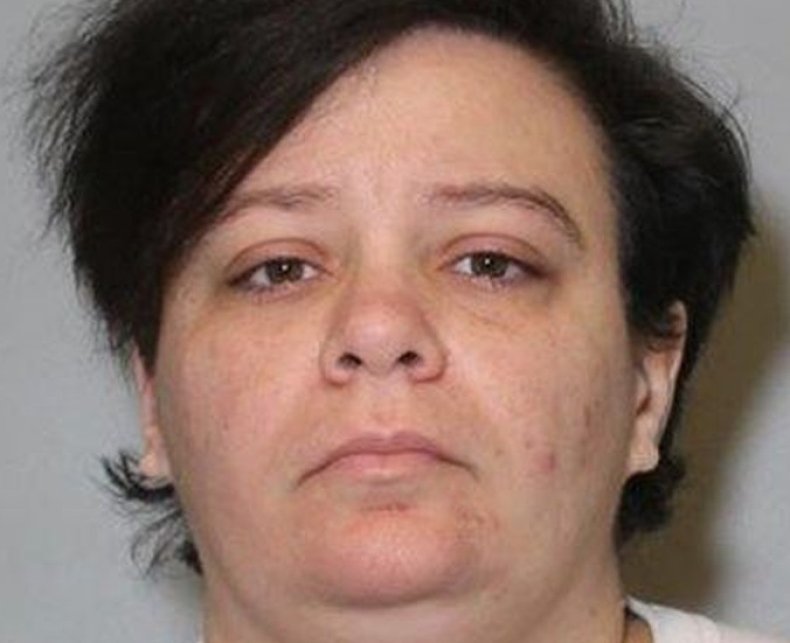 Virginia Mother Convicted Over Starvation Death of 13-year-old Son | U.S.