Virginia lawmakers have passed a bill that would see insulin prices capped at $50 per month, potentially making the state the third to set limits on the cost of the life-saving medication.
Two other states currently have laws that cap the cost that insurers can charge for insulin at $100 per month, but the Virginia law would be the lowest legal limit. Some legislators originally wanted the price cap to be set at $30. Lawmakers in several other states have also proposed caps, but none of them have gone below $100.
"This is aimed at providing relief for folks who have health insurance but still can't afford their medication," said Virginia Delegate Lee Carter during a hearing on the measure according to a Friday report from The Virginia Mercury. "And with Medicaid expansion, that's going to cover a vast swath of Virginia's population."
The bill will need to be signed by Virginia Governor Ralph Northam to become law. Newsweek reached out to Northam for comment but did not receive a response in time for publication.
Colorado was the first state to fully pass insulin price capping legislation in May 2019, followed by Illinois in January 2020. A bill passed in Washington state in February has yet to be sent to the desk of Governor Jay Inslee.
Diabetes results in little to no insulin, a vital blood-sugar-regulating hormone, being produced naturally by the body's pancreas. Diabetics are often forced to instead use a pharmaceutical source to survive.
Advocates for lowering insulin prices say it is immoral to charge high prices for a product that patients will literally die without. Some believe insurance price capping measures don't go far enough, suggesting limits should be in place regardless of insurance.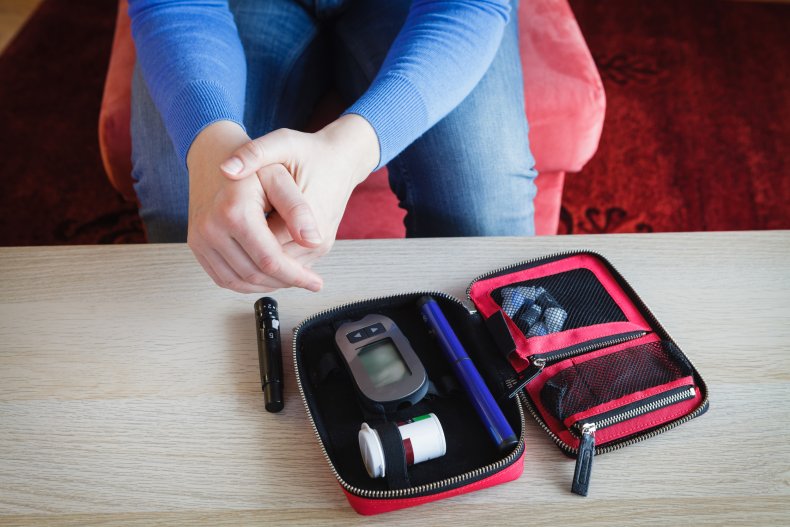 Insulin prices have skyrocketed in the U.S. over the years, with average costs tripling in the last decade. High costs mean that even those who are fully insured sometimes can't afford their insulin and related supplies. Deaths caused by skipping doses or resorting to dangerous rationing are reported regularly.
Before the insulin was available, Type 1 diabetics typically died painful deaths within two years of diagnosis. An extreme diet was eventually developed to extend lives a short time by bringing patients to the brink of starvation, but real progress was not made until scientists discovered insulin in 1921.
The patent for insulin was sold to the University of Toronto for $1 not long after it was discovered, as the scientists did not want to profit off their discovery.