Virginia Police Misquote After Walmart Shooting Leaves People Aghast
A reporter's misphrasing of a Chesapeake police spokesperson's estimate of the total deaths in the shooting at a Virginia Walmart on Tuesday night has sparked criticism online.
WAVY-TV 10 reporter Michelle Wolf, who was apparently on the scene of the attack on Tuesday night talking to Chesapeake officers, wrote on Twitter: "A Chesapeake police spokesperson tells us at this point he believes no more than 10 people have died. It's unclear if the shooter was an employee. The shooter is now deceased. Officers are walking through the Walmart super center checking for victims."
But in a video shared by Wolf, among others, Chesapeake Police Department's Leo Kosinski uses a different phrasing when asked about the number of victims killed by the shooter.
"You probably can't answer this, but when you say multiple fatalities—over five, any range?" a reporter asked Kosinski, who replied: "I don't know, I think right now it's less than 10, I think that's pretty accurate—right now."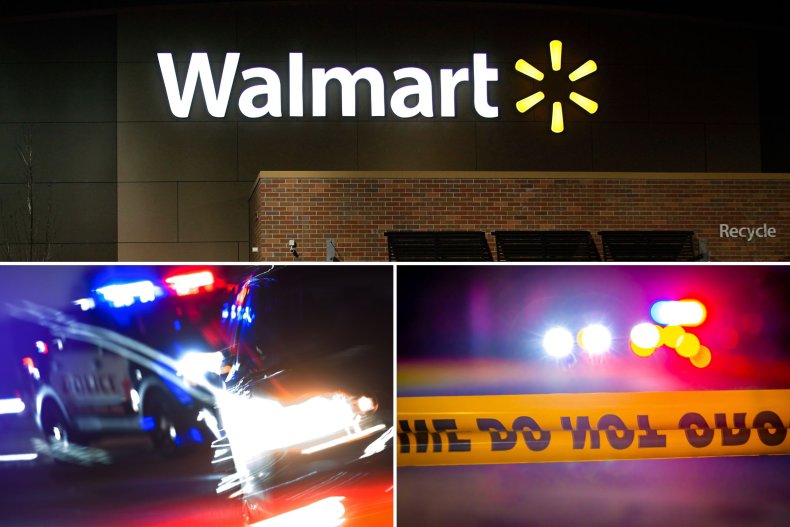 Kosinski's reply, which was reported by Wolf as saying there had been "no more than 10" victims, sparked an immediate response on social media of people outraged by the phrasing.
"NO MORE THAN 10 PEOPLE?!," political strategist Adam Parkhomenko wrote on Twitter.
"This is how we describe mass shootings these days. Horrific," communication strategist Sawyer Hackett tweeted.
"We didn't used to describe mass shootings with the language of such utter defeat," news contributor Max Burns wrote on Twitter.
"So, 'no more than 10'... I don't understand this kind of response. Is it supposed to be a positive that it's under 10 people dead? One victim of gun violence is too many. Words matter," wrote another Twitter user.
Officers responded to reports of a shooting at a Walmart in Chesapeake, Virginia, on Tuesday night, around 10:15 p.m. ET. At the scene of the attack, they found six people killed and several injured.
Police believe there was only one shooter, who died at the scene, Kosinski told reporters. Officials don't know at this time if the suspect was a Walmart employee or whether he died of his own injury. The identity of the suspect has not yet been revealed.
The shooting occurred as many customers were doing last-minute shopping two days ahead of Thanksgiving, within an hour before the store was scheduled to close, according to city officials quoted by CNN.
The mass shooting in Chesapeake, Virginia, is the second high-profile mass shooting in the United States in the past week, following the shooting at an LGBTQ nightclub in Colorado Springs, Colorado that left five people dead. Twenty-five others were injured.