Virginia Police Release Body Camera Footage Showing Deputy Lifting Car Off Trapped Woman
The Gloucester County Sheriff's Office in Virginia has released body camera footage showing the heroic moment when a deputy lifted a car to free a woman trapped inside.
Deputy Jon Holt responded to reports of an overturned vehicle "with entrapment" on May 7, according to a Facebook post from the sheriff's office. As the video begins, Holt can be seen exiting his patrol car and running to the side of the road where the vehicle is upside down. Outside the vehicle is a child who is yelling for help.
"She can't breathe. She can't breathe. Please help," the child says, telling Holt that his mother is stuck inside the overturned vehicle.
Holt can then be heard saying, "She's trapped under the vehicle. I can't get it off."
As the video continues, Holt asks another child to exit the vehicle before the body camera footage goes dark. While the footage does not show exactly what is happening, Holt can be heard grunting and straining as he lifts the vehicle to free the woman.
Just before the video ends, one of the children can be heard asking the mother if she can get out of the vehicle, while Holt asks if her head is clear.
According to the Facebook post, the driver was positioned "with her head pinned by the sunroof."
As the video shows the child yelling for help, a captioned police statement says, "Seeing the trauma her child was witnessing, Deputy J. Holt went into overdrive."
The statement continues, "Through sheer will and determination due to fearing the female may succumb to her circumstance in front of her panic-stricken child, Deputy J. Holt took quick action and was able to physically lift the vehicle up enough for the driver to maneuver her head out to safety."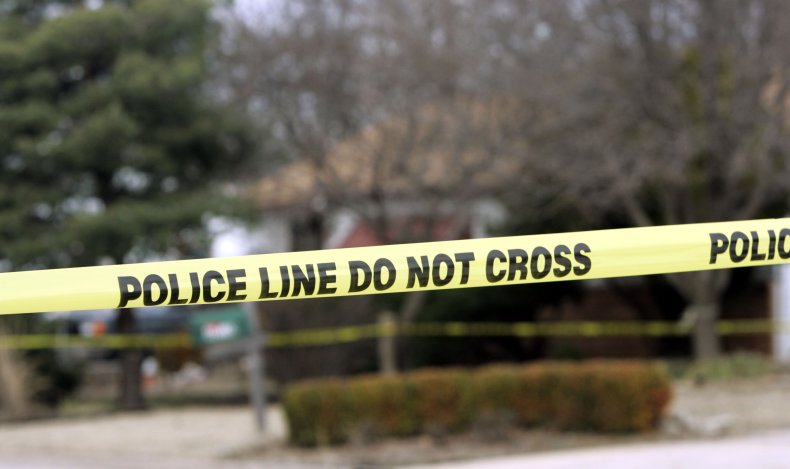 It is unclear what if any injuries the woman suffered from the incident.
The police statement also noted that this is not the first time Holt has been recognized for his heroic actions on the job. He previously "accepted both the local and regional Top Cop Awards from the Greater Hampton Roads Regional Crime Line on February 2, 2021, for his commitment to public safety after saving the lives of 2 individuals from a burning house on the afternoon of March 24, 2020," the statement said.
Gloucester County Sheriff Darrell Warren told Newsweek that "I am very proud of the heroic actions of Deputy Holt, as he continually goes above and beyond to protect the citizens of this community."
"Holt has received several prestigious awards for his actions throughout the years, and we are very fortunate to him," Warren said.