Virginia Inmate Found With Cocaine Stash Hidden in His Prosthetic Leg After Being Jailed on Marijuana Charges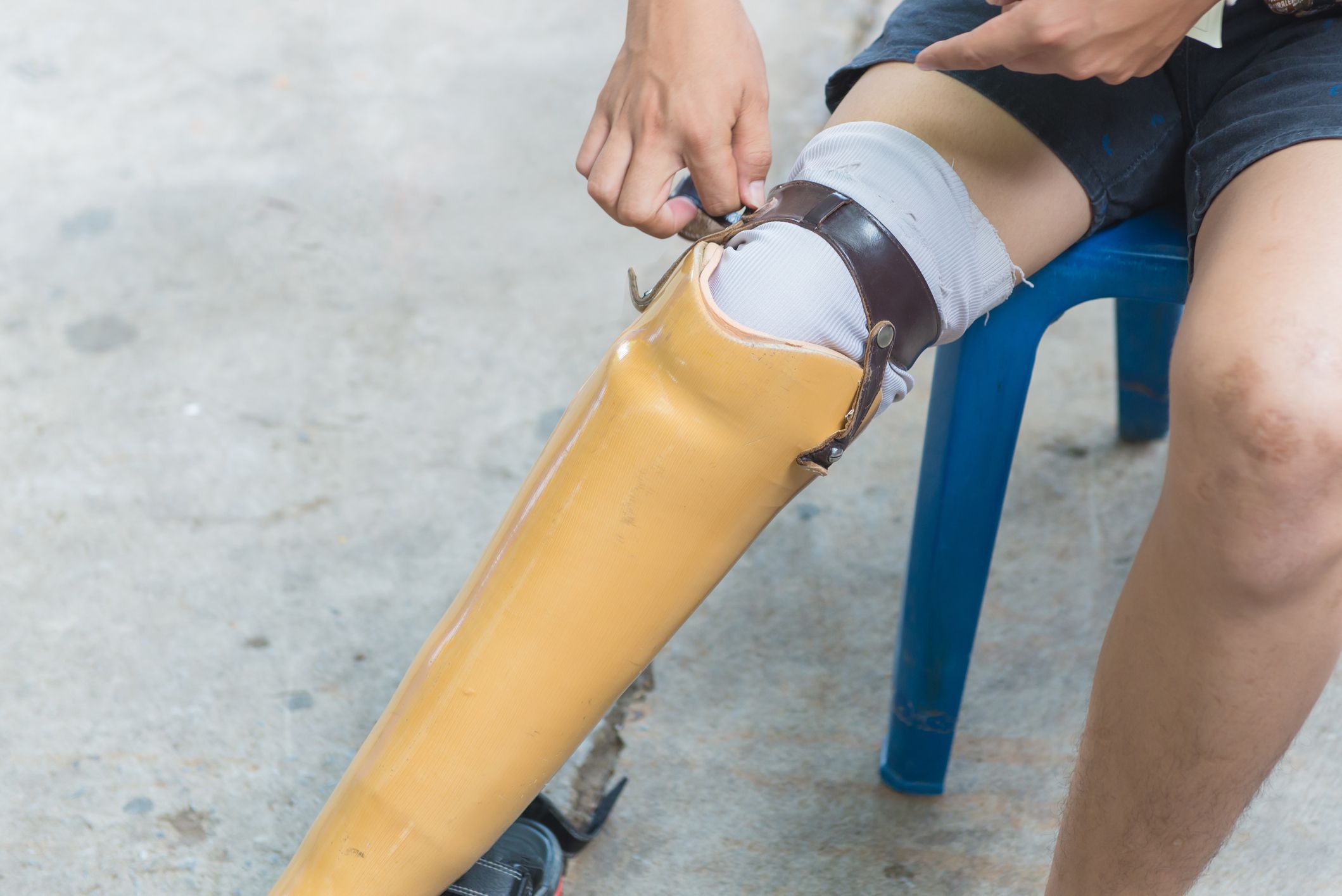 A suspected drug operation inside a Virginia jail was uncovered after correctional officers discovered a stash of cocaine inside an inmate's prosthetic leg.
The hidden drugs were found in Rappahannock Regional Jail last month, according to Stafford Circuit Court records obtained by the Free Lance-Star newspaper. Staff—alerted to the drugs by an anonymous tip—uncovered between 3 and 7 grams of cocaine inside the leg.
The inmate, whose identity was not released by the newspaper, was jailed by the Spotsylvania Sheriff's Office on January 11 on charges linked to the possession of marijuana. Five days later, it was alleged by a detective the same individual was selling drugs while incarcerated.
That led police deputies to uncover phone records indicating the inmate's girlfriend had been using a smartphone application called Cash App to collect money from various people. This was being done at the direction of the unnamed inmate, a search warrant affidavit said. Once funds were put into the application drugs were allegedly then being distributed around the jail.
Newsweek subscription offers >
As noted by the Associated Press, it was not clear how the drugs got inside the facility. The inmate's girlfriend, also unnamed, was detained on drugs charges last week and is now in the same jail, the Free Lance-Star reported. The charges were unrelated to the hidden cocaine.
The phone app involved was linked to the account name "IrishRican150." the Free Lance-Star reported, citing the search warrant affidavit filed in court last month. The news outlet, based in Fredericksburg, said it was not releasing names as no fresh charges had yet been made.
It was not immediately clear when or if additional criminal charges would be made.
The Rappahannock Regional Jail has 383 employees and an average daily inmate count of more than 1,300, according to its website. The facility serves the "adult correction needs" of Stafford, Spotsylvania, King George, and the City of Fredericksburg.
Newsweek subscription offers >
Rappahannock Regional Jail has an annual operating budget of $36.5 million. Online, it says the facility provides programs including "substance abuse counseling and education."
Earlier this week in Indiana, in an unrelated case, a jail inmate who was attempting to escape a Jackson County facility was caught on camera falling through the ceiling. Blaze William Ayers, 28, attempted to crawl his way to freedom but quickly came crashing down into the building's booking area—and back to reality. He was left facing multiple additional charges, local cops said.
Virginia Inmate Found With Cocaine Stash Hidden in His Prosthetic Leg After Being Jailed on Marijuana Charges | U.S.