How To Watch Prince Andrew Accuser Virginia Roberts Giuffre's BBC Interview
On Monday, the BBC will air an interview with Virginia Roberts Giuffre, who claims she had sexual relations with Prince Andrew when she was 17, but U.S. viewers will have to wait a while longer to catch the full conversation.
During a special hourlong episode on the BBC's Panorama program, Giuffre claims that Jeffrey Epstein, a convicted sex offender who was found dead in his jail cell in August, brought her to London in 2001 and forced her to have sex with his friends. One of those friends was Prince Andrew, whom Giuffre said she slept with at Epstein girlfriend Ghislaine Maxwell's house after a night out at the British nightclub Tramp.
"In the car, Ghislaine tells me that I have to do for Andrew what I do for Jeffrey, and that just made me sick," Giuffre told Panorama reporter Darragh Macintyre.
The interview is scheduled to air in the United Kingdom at 9 p.m. local time on BBC One, the flagship channel of the BBC. Those who are in the U.K. can tune in through their television or online with the BBC iPlayer after inputting their TV subscription information.
BBC One is available only to viewers within the U.K.'s borders, so unless American viewers have the ability to get around geo-blocks, as with a DNS service, catching the live stream won't work.
That's not to say people outside the U.K. will be completely shut off from the Monday interview. The full interview can be seen when it is broadcast in the U.S. on BBC World News this weekend. It will stream at 3 p.m. EST on Saturday and again on Sunday at 9 p.m.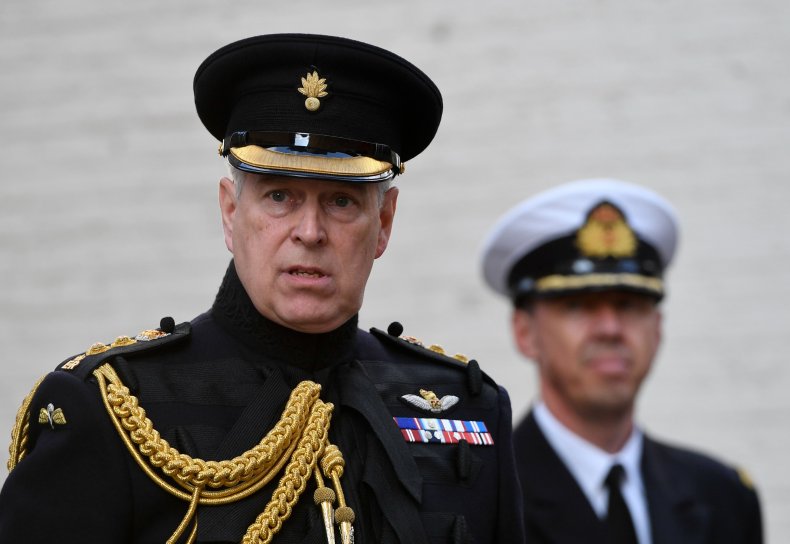 During a November 17 BBC interview with Newsnight's Emily Maitlis, the royal said he didn't remember meeting Giuffre or taking the photo where he's seen with his arm around her waist. He also vehemently denied sleeping with her on that night, saying he was at home with his children and can "absolutely categorically tell you it never happened."
Giuffre filmed her interview with the BBC before Prince Andrew's interview aired, but even after hearing him deny her account of the night's events, she stands by what she told Macintyre.
"The people on the inside are going to keep coming up with these ridiculous excuses, like his arm was elongated or the photo was doctored. I mean, I'm calling BS on this. He knows what happened, I know what happened. And there's only one of us telling the truth," Giuffre told Panorama.
The special episode of Panorama is Giuffre's first interview in the U.K. Ahead of its airing, Buckingham Palace told the BBC that the claims that Prince Andrew slept with Giuffre were "false and without foundation."