Virginia Tech Students Offered $1,000 to Defer Admission Due to Over-Enrollment
Virginia Tech's largest-ever incoming freshman class has prompted the university to offer financial incentives for students to pursue less traditional education paths.
With an original goal of 6,600 first-year students for the 2019 fall semester, the public Blacksburg, Virginia, university is projecting almost 1,000 additional students, bringing the total to roughly 7,500. As a result, the university gave in-state students with specific majors three options to potentially reduce enrollment for the upcoming semester.
Vice Provost for Enrollment Management Luisa Havens Gerardo told VT News a number of factors contributed to the bump in acceptances. Among them were the school's offerings for engineering-focused students, an increase in international student acceptances and an increase in on-campus visits from prospective students.
The 2018-2019 decision cycle was the first time Virginia Tech offered Early Action, which allows students to learn their acceptance status earlier than if they applied for Regular Decision, but does not bind them to accept as Early Decision does.
"If these people at Virginia Tech, with highly sophisticated mathematical models can't predict outcomes with these changes, it's really, really going to be hard for your average, everyday family to start predicting outcomes and where their student's going to be admitted," Colleen Ganjian, a college counselor at DC College Counseling, told Newsweek.
Ganjian said Early Action moved "The University of Virginia-bound" students to broaden their school choice to include Virginia Tech, because they no longer had to wait until April to find out if they were accepted.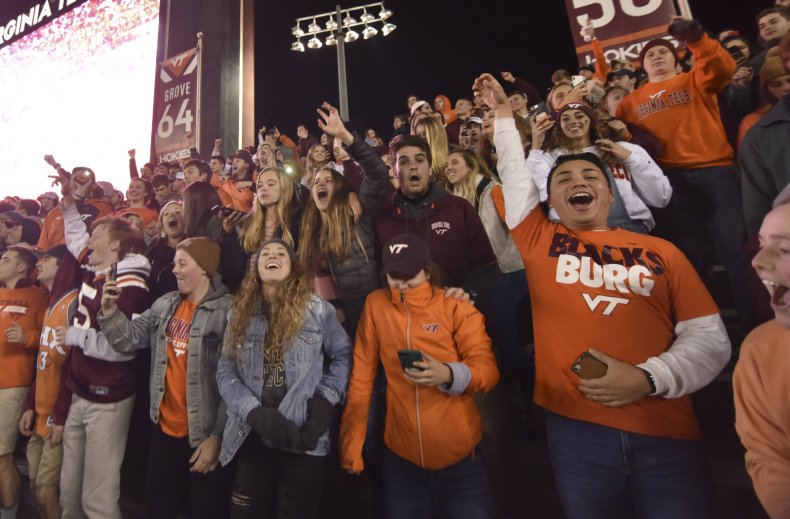 Students eligible for the special enrollment received a letter in the mail and were informed that if they chose to enroll in the fall 2019 semester as planned, their placement would not be affected. Any student opting to defer coming to campus would receive priority housing the following year and their Virginia Tech scholarships would also be honored.
Each of the three options had a financial incentive, although some also had the possibility to complicate scholarships and student loans.
Take a Gap Year
One option eligible incoming students had was to take a gap year. Instead of beginning their attendance at Virginia Tech in 2019, they would start in fall 2020.
Students who chose to take a gap year would receive a $1,000 scholarship each year for up to four years.
However, if they were awarded a Virginia Guaranteed Assistance Program Award, which is given based on financial need, they would not be eligible to receive it. They could apply for the Commonwealth grant, another need-based grant, but the difference could be up to $6,000, not including the $1,000 scholarship Virginia Tech would give students in exchange for taking the gap year.
"Sometimes, when a student has had some trouble focusing, they get this year [off] and they do fun stuff and they explore and it's very hard to get them back in the mindset of school," Ganjian said. "That's something I would caution parents to think about. Now, I still think it's probably the most exciting option for a student of the ones that have been presented."
Ganjian added the prospect of taking a year off and receiving a $1,000 scholarship may initially sound exciting, but it's likely not enough to dramatically influence someone's decision. If students were given a scholarship worth a full year of tuition in exchange for deferring, more people would be more inclined to take the school up on its offer.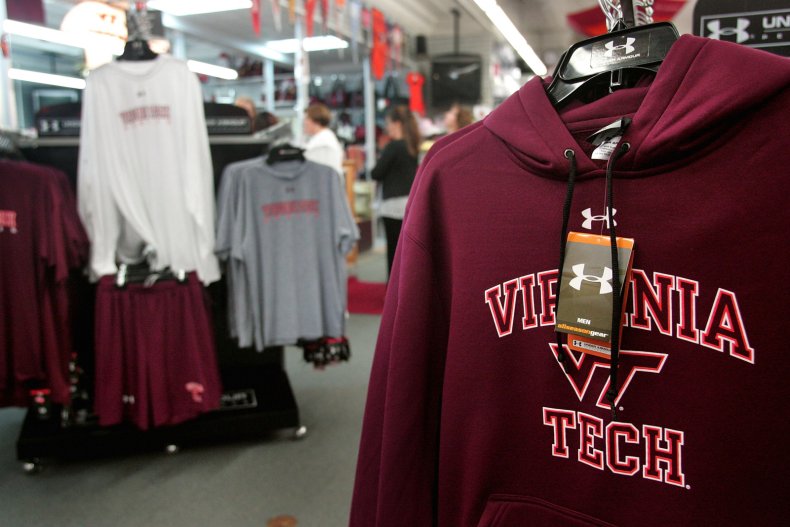 Attend Community College for a Year
Instead of enrolling in Virginia Tech in fall 2019, eligible students could take classes at a campus within the Virginia Community College System instead and enroll at Virginia Tech in fall 2020.
Students would be given a tuition credit for Virginia Tech equal to the cost of the transferrable courses that were taken at a community college. Before enrolling at community college, Virginia Tech advisors would provide students with a set of courses within their major that would transfer to the university.
Along with tuition credit for the courses they took at community college, students could apply for a grant up to $5,000 for several experiential learning opportunities including internships, co-ops and study abroad.
Start Classes in Summer
If students opt to take two courses in the summer at Virginia Tech, starting July 9, they could do so tuition-free. Students would choose either the fall or spring semester to enroll full-time and take up to three courses in summer 2020.
Along with 2019 and 2020 summer courses being tuition-free, students would be provided with a $2,000 grant for internships, co-ops or approved learning opportunities.
"I think for a freshman, it would be harder to find something meaningful to do in the fall or spring rather than a full year program," Ganjian said. "If the student was a junior, I think that could be great because it would be a really easy way to have them do an internship or a co-op but I think freshman year, that might be a little early."
The financial complications of this option depend on whether students choose to attend the fall or spring semester. Those choosing to attend in fall must take at least six credits during the summer semester or risk having to repay their loans because the lapse in classes would be greater than six months.
If a student had the Virginia Guaranteed Assistance Program and attended in fall, they would receive it for that semester, but none of the subsequent ones. If they chose to attend in spring, they would not receive it at all.
Students choosing either the fall or spring semester would be eligible for the Commonwealth grant with a difference of about $5,250 from the Virginia Guaranteed Assistance Program. However, the school noted between the $3,000 experiential learning scholarship and the additional 15 credits of free tuition, the difference in funding would likely be covered.
Students who received a letter informing them they were eligible must complete the program application by June 6 and approvals are awarded on a first-come, first-serve basis.