Only Democratic Candidate Beating Donald Trump in Key State of Virginia is Joe Biden, New Poll Shows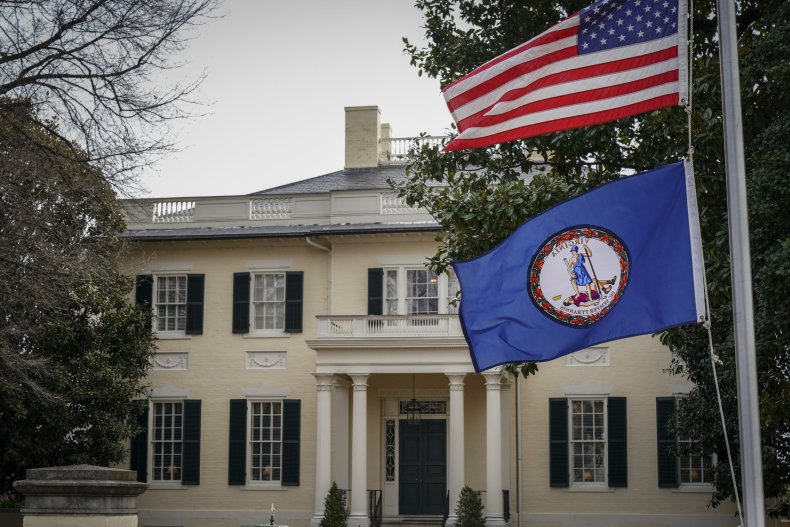 Of the four leading contenders for the Democratic Party's 2020 presidential nomination, only former Vice President Joe Biden is performing better among Virginia voters than incumbent President Donald Trump, according to a new poll.
The poll was conducted via cell phone and landline by Mason-Dixon Polling & Strategy between December 12 and December 16 among 625 registered Virginia voters. All of the poll's results had a margin of error of plus or minus four percentage points.
When asked whom they would vote for if an election were held that day between Biden and Trump, 49 percent of voters picked Biden, while 45 preferred Trump and 6 percent said they were undecided.
More voters said they would vote to reelect Trump over any of his other Democratic challengers, however.
Trailing just behind Biden among the Democratic candidates was Senator Elizabeth Warren of Massachusetts. Trump landed 48 percent of voters in a hypothetical matchup with Warren, whom 44 percent said they would vote for against the incumbent. Eight percent said they were undecided between Warren and Trump.
Just over half of respondents (51 percent) said they would vote for Trump over Senator Bernie Sanders of Vermont (45 percent), with four percent undecided. Finally, the poll found that 47 percent of voters preferred Trump to South Bend, Indiana, Mayor Pete Buttigieg, who polled at 45 percent with 8 percent undecided.
Previous polling among Virginia voters has also shown Trump trailing behind Biden while either tied or ahead of the other Democrats.
The Mason-Dixon poll also examined favorability of all of the candidates and their name recognition among voters. In favorability, Biden again performed the best—51 percent of respondents both recognized his name and held favorable opinions of him—while Sanders received the most negative reviews, with 52 percent of voters recognizing his name but having a negative opinion of him.
Support for reelecting the president to a second term appeared to correlate strongly with certain demographic groups. For example, majorities of voters (between 57 and 61 percent) who identified themselves as white to pollsters preferred Trump against any of the Democratic contenders. Similarly, over half of all male voters preferred Trump to Biden (51 percent), to Warren (59 percent), to Sanders (57 percent) and to Buttigieg (56 percent).
The presidential primary in Virginia is scheduled for March 3, 2020, or "Super Tuesday," so called because 13 other states have their primaries on the same day.
Virginia voted overwhelmingly voted blue in the state's 2019 elections, awarding Democrats majority control of the state legislature. Still, as Mason-Dixon Polling & Strategy CEO Brad Coker wrote in the poll, "Democrats cannot completely take Virginia for granted as former Vice President Joe Biden is their only current candidate who is beating President Donald Trump."
Only Democratic Candidate Beating Donald Trump in Key State of Virginia is Joe Biden, New Poll Shows | U.S.