Hate Crime: White Man Allegedly Runs Black Woman Over With His Car On Virginia Highway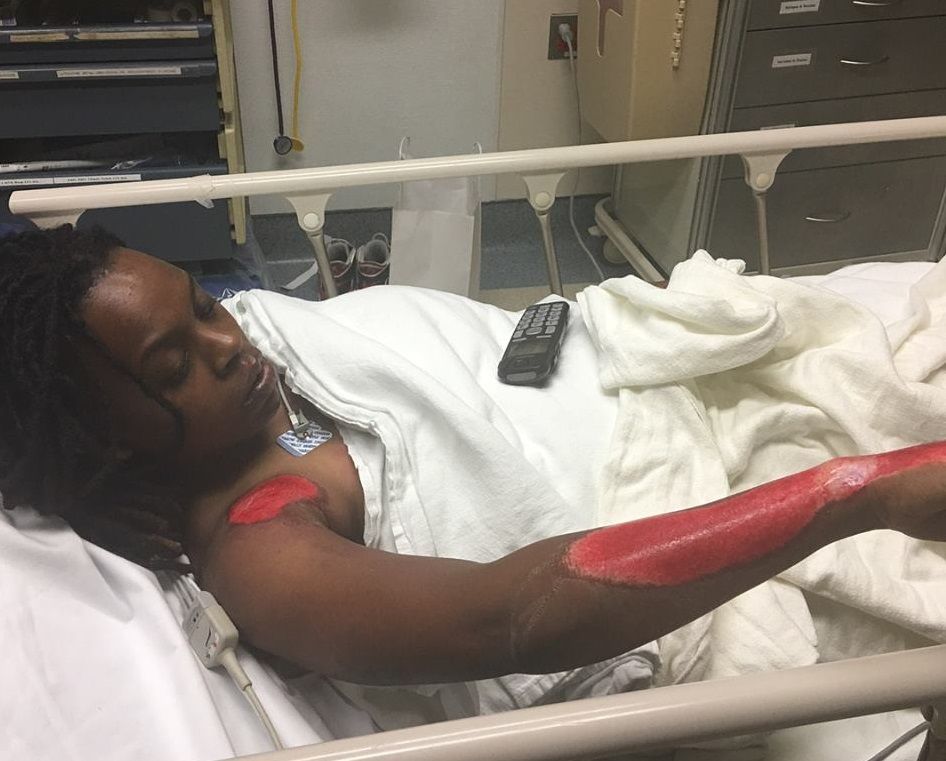 The family of a Virginia woman injured in a hit and run are urging police to launch a hate crime investigation after claiming she was the victim of a racist attack.
Breeja Wilkins, 21, suffered serious but non-life threatening injuries after she was hit by a truck on Interstate-95 in Fairfax County on the afternoon of May 20.
According to reports, Breeja Wilkins had pulled over onto the shoulder and exited the vehicle to check on her tires. A male driver of a Toyota Tacoma, Robert T. McGee, 51, then entered the highway from Route 1 in the lane adjacent to Wilkins.
The pair then started arguing with each other by the side of the road.
According to the victim's parents, Shaunta Wilkins and Kevin Boston, McGee started yelling a string of racial slurs at her. Wilkins then stepped out in front of McGee's vehicle, at which point he is accused of getting back behind the wheel and purposely driving into her.
Virginia State Police confirmed that a "verbal altercation" occurred between Breeja Wilkins and McGee before Wilkins walked into the merge lane and was struck by McGee's vehicle. The 51-year-old then fled the scene in his truck.
Police have since charged McGee with one felony count of hit and run and one misdemeanor count for assault. The 21-year-old's family have reportedly spoken to their local NAACP chapter about the incident and are urging police to investigate the alleged hate crime.
"He called her all kinds of names…names I'm not going to say," Shaunta Wilkins told WUSA-TV. "Something needs to be done. Something needs to be done quick."
Breeja Wilkins was later issued a traffic summons for being a pedestrian on the interstate and improper stopping on the interstate.
A Virginia State Police spokesperson said that there are examining a video of the incident which was obtained from a passing vehicle as part of the ongoing investigation. The video is not going to be made public, officers added.
Images of Wilkins' injuries which occurred after she was allegedly dragged by the truck were shared on social media by her cousin Monique Moore. "She deserves justice and her own city has failed her tremendously," Moore wrote on Instagram.
"When they did the operation, they took the skin off of her of her thighs, both of her thighs to do her whole arm. Both her hands," Shaunta Wilkins said. "It's just very, very frustrating. I don't know what else to do."