Virginia's Legalized-Marijuana Law Won't Allow Release for Those Convicted of Possession, Selling
Virginia on Wednesday officially became the first Southern state to legalize marijuana for recreational use, allowing anyone in the state 21 or older to possess up to 1 ounce of the drug beginning July 1.
But residents currently serving cannabis-related sentences will remain in jail.
State lawmakers discussed but ultimately delayed a decision about letting those serving time for such crimes to petition a judge to be resentenced, according to the Virginia Mercury.
Democratic state senator Louise Lucas told the online news organization that such a provision was urgent "because now we're going to be in a situation where you've got people still sitting in jail for the very thing that we've already legalized."
Lucas added, "It makes no sense to me."
At a signing ceremony this week, Governor Ralph Northam touted the law as a "milestone" toward reforming the state's criminal justice system to be "more equitable and just."
"What this really means is that people will no longer be arrested or face penalties for simple possession that follow them and affect their lives," he said. "We know that marijuana laws in Virginia and throughout this country have been disproportionately enforced against communities of color and low-income Virginians."
In late March, during negotiations on the bill, Northam's office said in a press release that in the coming months he would "continue to work hand in hand with legislators to make Virginia's criminal justice system more equitable, including through efforts to resentence individuals previously convicted for marijuana offenses."
Newsweek reached out to Northam's office for comment but did not receive a response before publication.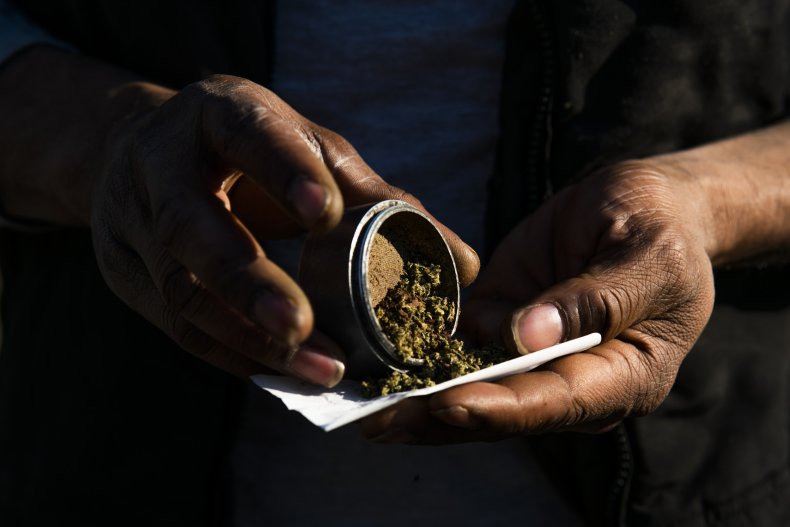 A government report issued in November 2020 found that Black Virginians were more than three times as likely to be arrested for simple possession of marijuana as white residents. Black individuals were also convicted at a rate 3.9 times higher than white individuals.
In addition to legalizing possession of marijuana, Virginia's new law will allow people to grow up to four marijuana plants at home and will speed up the expungement of past marijuana convictions. But legal sales of the drug will not start until 2024.
More than a dozen states and Washington, D.C., have legalized at least the recreational use of marijuana. Voters in four states—Arizona, Montana, New Jersey and South Dakota—passed ballot measures in the 2020 elections to legalize weed for adults. Mississippi voters also approved a measure to legalize the drug for medical use during the November contests.
Along with Virginia, so far this year state lawmakers in New York and New Mexico have passed legislation to legalize marijuana.