Virginia's Voter Registration Site Goes Offline on State's Last Day to Sign Up to Vote
On the state's final day to register to vote for the November election, Virginia's voter registration site went offline after an electronic fiber was cut in Chester.
The Virginia Department of Election confirmed to Newsweek that the department was alerted Tuesday morning by Virginia Information Technologies Agency, which handles the state's cybersecurity, that the cut impacted data circuits for multiple agencies, including the online portal to register and local registrar's offices.
Andrea Gaines, a spokesperson for the Virginia Department of Elections, said Verizon technicians are working to repair the cut and that updates will be provided as work progresses.
Virginia's voter registration website advised those looking to register to print out and complete a paper application in the interim, which will still make the registration deadline as long as it is delivered to an office or postmarked on Tuesday.
However, the state's lieutenant governor Justin Fairfax has called for the deadline to be extended due to the technical issue.
"I am officially calling for Virginia's Registration Deadline to be extended beyond today due to the service outages impacting voters' ability to register statewide," Fairfax tweeted on Tuesday. "We will work with the Administration to resolve this issue and ensure all voters have access to #Vote."
There has been no announcement from the state's Board of Elections about an extension for the October 13 deadline.
The cut seems to also have impacted other state websites, including the DMV and the Virginia Employment Commission's site.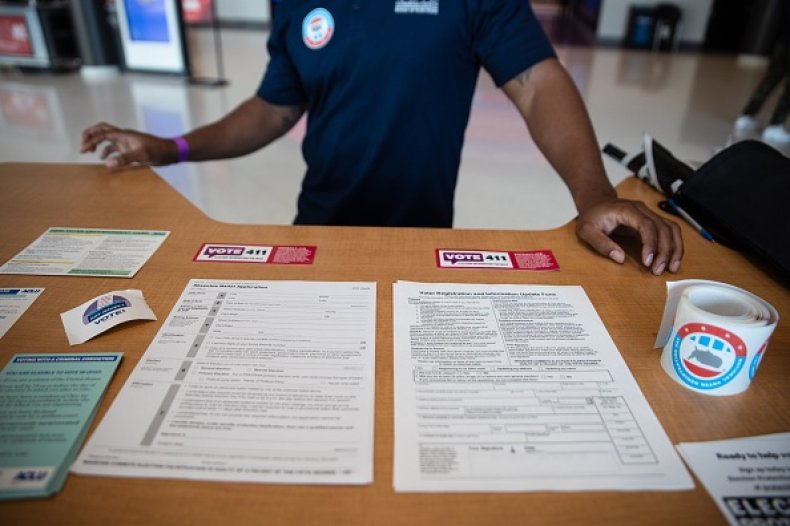 Four years ago, Virginia's system also reportedly crashed on the day of the voter registration deadline, which was extended after civil rights groups sued.
"Election officials in Virginia have again failed the public. The state's online voter registration portal has crashed on the eve of the registration deadline, leaving thousands of eligible people in the dark. This error is particularly astounding given that this same problem occurred at virtually the same time in 2016," Kristen Clarke, president of the Lawyers' Committee for Civil Rights Under Law, said in a statement.
Clarke's organization was one of the groups that filed suit in 2016 over the website crash.
This is not the first technical issue coming out of the state that voters have faced this election. Last week, another hardware glitch in Virginia caused Pennsylvania's voter registration system to go offline for almost two days.
Pennsylvania's data center, which is run by security company Unisys, is located in Ashburn, Virginia, where computer equipment failed and caused the battleground state's voting website to crash for 40 hours.