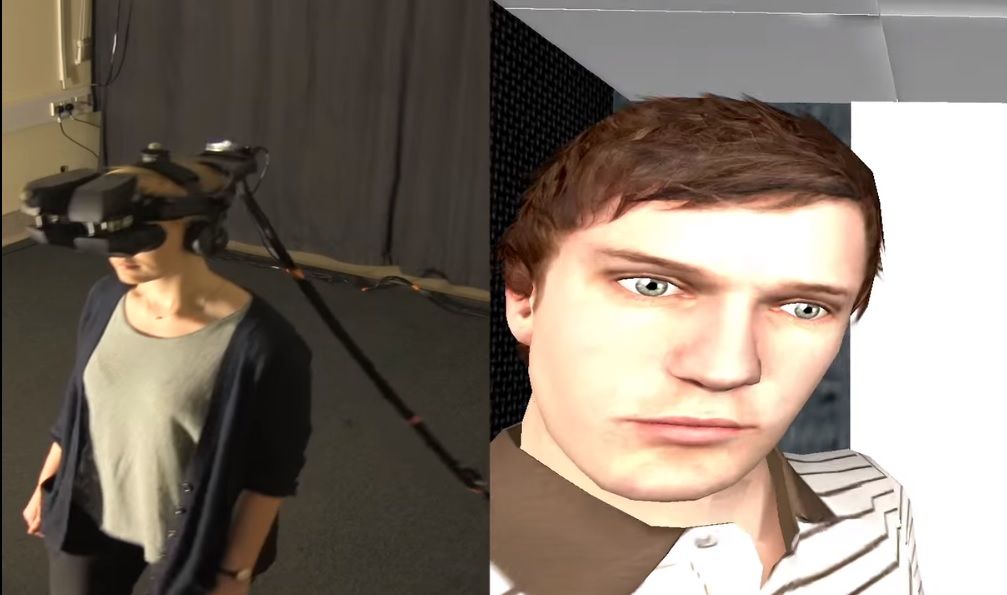 Virtual reality headsets could provide the setting for mental health clinics of the future, at least according to a new study coming out of Oxford University.
For the first time, researchers have used VR to treat paranoia by allowing patients to overcome anxiety by wearing headsets and interacting with virtual characters.
The study, published Thursday in the British Journal of Psychiatry, involved 30 patients placed inside virtual environments like elevators and subway trains.
Spending just 30 minutes within the environment resulted in large reductions in symptoms for the patients, with over half of the patients no longer suffering from severe paranoia. These benefits then successfully transferred into the real world.
"Paranoia all too often leads to isolation, unhappiness, and profound distress," said Daniel Freeman, the study lead at Oxford University's Department of Psychiatry. "But the exceptionally positive immediate results for the patients in this study show a new route forward in treatment.
"It's not easy work for patients, since lowering defences takes courage. But as they relearned that being around other people was safe we saw their paranoia begin to melt away. They were then able to go into real social situations and cope far better. This has the potential to be transformative."
The short-term nature of the study means it is not definitive, however the researchers say the results show the "great potential" of VR for treating mental illness.
The study used specialised VR equipment but work is now being done to port the scenarios onto consumer headsets, such as the Oculus Rift, so that the therapies can be delivered into clinics.
"Virtual reality is proving extremely effective in the assessment and treatment of mental health problems," said Kathryn Adcock, head of neurosciences and mental health at the Medical Research Council, which funded the study.
"This study shows the potential of its application to a major psychiatric problem. There is a lot of work to be done in testing the approach for treating delusions but this study shows a new way forward."