Virtual Reality Porn Lands in E3 With a Bang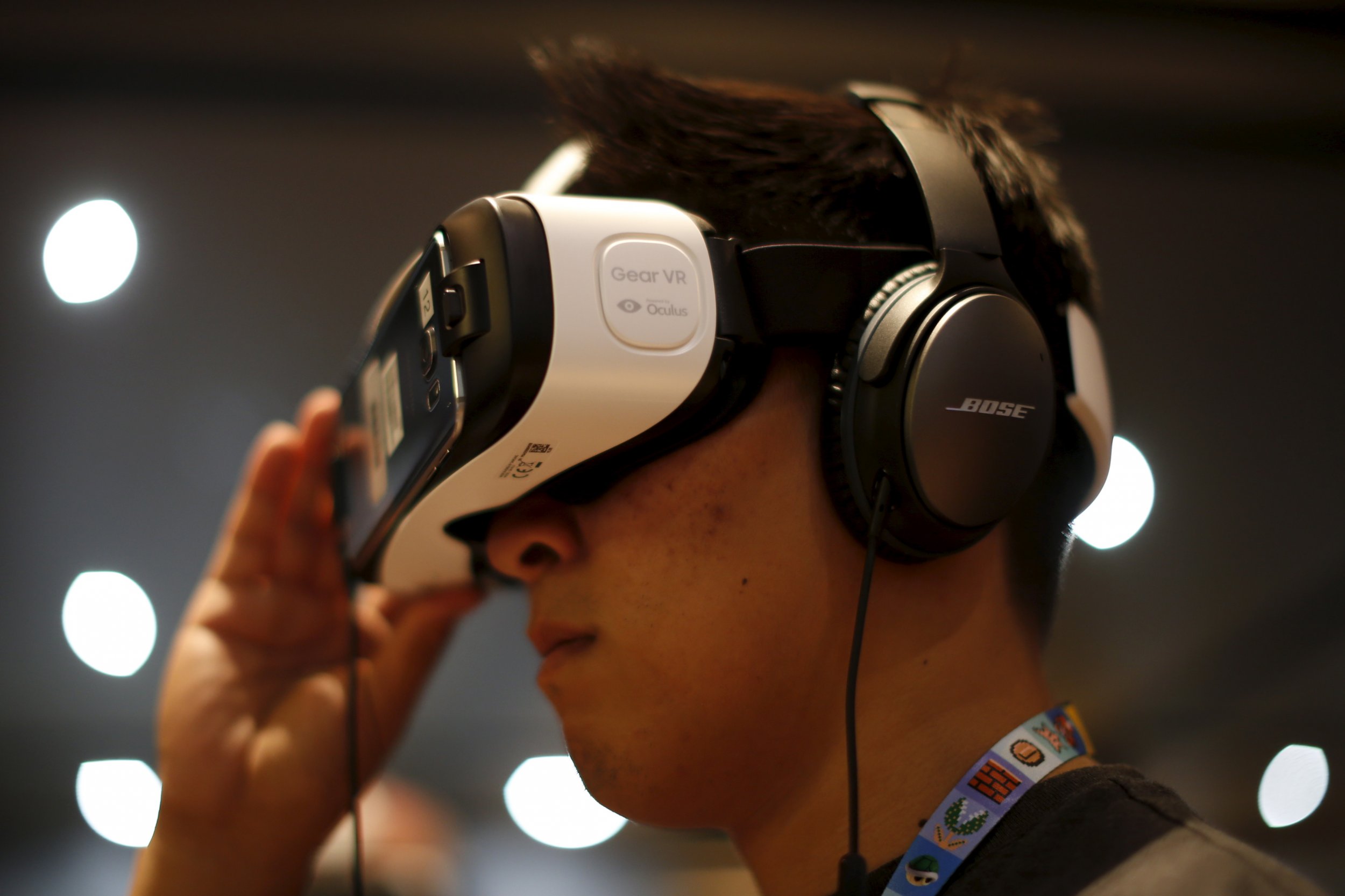 The moment I knew that virtual reality porn worked was when the naked, voluptuous woman began an oil massage as I rested in an armchair in a tropical vacation house in Hawaii. The massage escalated to sex in a hurry. I began to look around to distract myself as the woman moaned in pleasure; I was at work, after all.
Virtual reality has been a big focus at the E3 2016 video game convention in Los Angeles, and that includes VR porn—much to the surprise of Naughty America, the rising star of the event. On Wednesday, dozens of people waited in line to try its product, despite its relegation to an isolated corner of the convention center. Naughty America's Chief Information Officer Ian Paul wasn't expecting the turnout at all; he told Newsweek he was "pleasantly surprised that [they] were allowed" in in the first place.
The VR porn demo was compiled from clips of various videos Naughty America published over the past few months. All of its approximately 50 VR videos are straight porn, last 45 minutes and have a story line. The camera angles are always point-of-view shots with the male subject lying supine in a chair or bed as the women do all the work. The field of vision is also limited to 180 degrees to provide a higher resolution for the videos.
"[As] soon as you go 360 degrees, you're wrapping the same numbers of pixels as 180 degrees around you," Paul explains. "The resolution in front of you becomes less focused."
The problem with 180-degree and 360-degree porn videos is especially acute when it comes to producing gay porn videos, says Paul, adding that they need a 360-degree perspective, which is why Naughty America has not produced any.
Also since women don't consume as much porn as men, there isn't enough economic incentive for a subscription-based company like Naughty America, to produce VR lesbian or women-oriented straight porn.
The idea to produce VR porn came to the Naughty America team after they tried Oculus Rift headsets in a trade show toward the end of 2014, Paul says. "We came back saying, 'Oh my God, this is what we've been joking about over drinks for years,'" he says. "We've been romancing about [VR porn] since the early '90s."
Thanks to developer kits readily available from multiple VR headset manufacturers, like Oculus, Samsung and HTC, Naughty America took only six months to develop the software needed to film, edit and process VR porn. There was a short learning curve for actors and actresses: They had to figure out how to be mindful about how their depth relative to the camera impacts the final product. For example, making noises or suggestive gestures closer to the camera can improve the final video quality. Now Naughty America produces one to two VR videos per week.
Paul believes VR porn can reshape how people view online porn by making it more realistic—and, therefore, intimate—than ever before. "It's very easy to depersonalize when watching in a two-dimensional box," Paul says. "It's all shock value to click on videos and its ads. We don't have to conform to that shock value mentality. The key factor for our VR is to capture intimacy because we believe that intimacy will change the pornographic experience."