From Virtual Reality Porn to Sex Robots—How Adult Entertainment Is Rapidly Changing
From movies such as Her and Blade Runner, science fiction has often portrayed a future in which humans engage in intimate relationships with robots or artificial intelligence. But with developments in virtual reality and the increasing prevalence of sex robots, the idea that most people could one day elope with machines does not seem so far-fetched.
It's a development that for cyber experts has long been on the horizon. At the start of the 1990s, Trudy Barber, a professor at the University of Portsmouth, U.K., created the world's first immersive sex environment in virtual reality. "Initially, I gamified the sexual space by having condoms flying around and you could pick up a condom and put it on one of the first virtual stiffies that we made in virtual space and it just made people think slightly different," Barber tells Newsweek.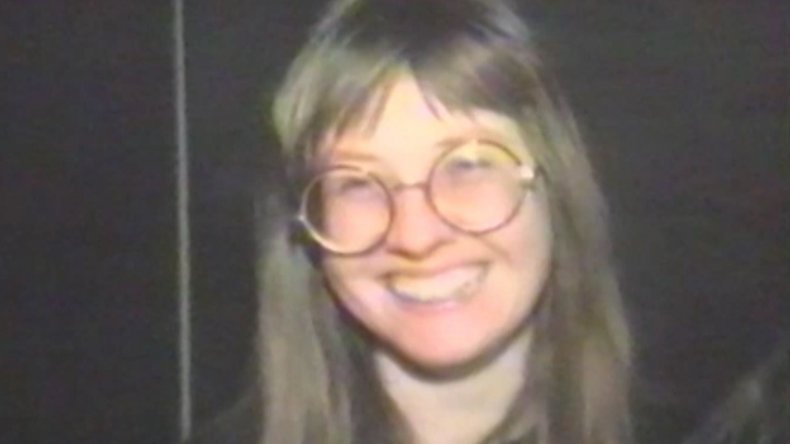 "It took quite a long time for people to get access to the VR world as we know it today, because of the cost and the design," she explains.
"When I first started using VR in the early 90s, you are talking about £500 ($633) for the kit and the headset was massive. It was huge, it was like putting a small cathedral on your head. And people worried about looking stupid in it and also, the visual lag, was really bad. People would feel sick but you could see the potential in that."
"You can be anything and anyone you want to be"
By 2025, it is predicted the VR adult-entertainment business will be worth around $1 billion, making it the third largest entertainment industry after video games and the NFL. A combination of visual, sensual and intellectual elements are needed in order to create lifelike intimate sexual experience in the virtual world. Gadgets such as VR headsets, synched vibration of intimate parts and sex toys can help to make the whole experience as 'real' as possible.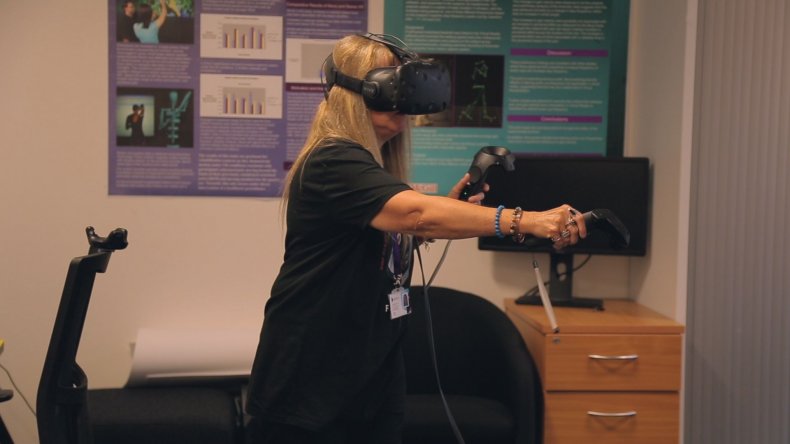 This means we could soon be able to live out any sexual fantasy we desire without ever having to leave the comfort of our homes. "In these digital places, you can be gender fluid. You can be anything and anyone you want to be," Barber says.
"The idea of engaging in a space as an alternative self becomes really exciting. When it comes to sex, sometimes people are engaging in fantasy plays, and they may dress up as somebody, they will put on these fabulous avatars on themselves, and I think it's a marvellous time for people to just be something different if they want to be," she adds.
"We have sold hundreds around the world"
And for those who are still seeking physical gratification, sex robots are becoming both more advanced and more affordable. Equipped with features like talking, listening and reacting sensually and audibly based on touch, these inanimate pleasure objects are becoming increasingly more realistic.
One such robot is Emma. Created by the Sex Doll Place, Emma has lifelike robotic features and can hold both sexual and nonsexual conversations. John, the owner of the Sex Doll Place (he is unwilling to disclose his full name) tells Newsweek that Emma is the first AI sex doll robot that connects to the internet over Wi-Fi and can relay information from the web. "For example, you can ask Emma what the weather is and she will be able to get that information and tell you, and this makes all the difference in the world to make a doll feel more lifelike," he explains.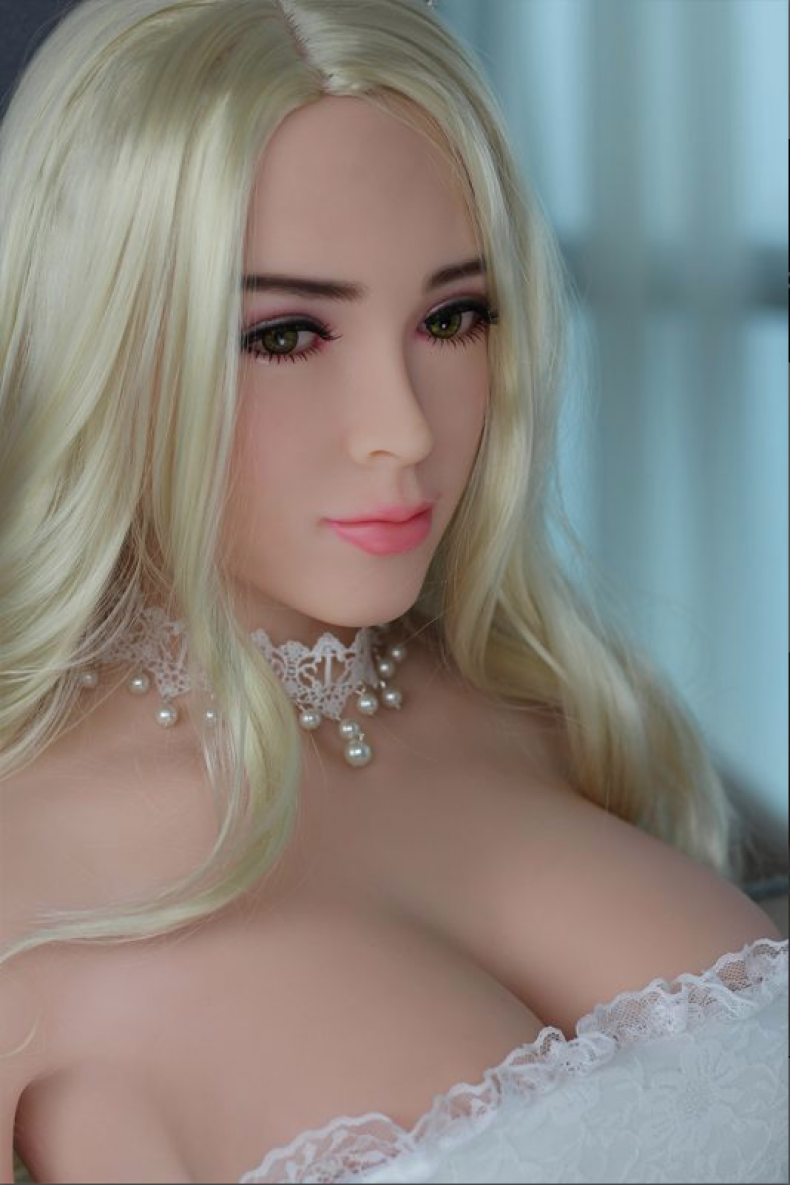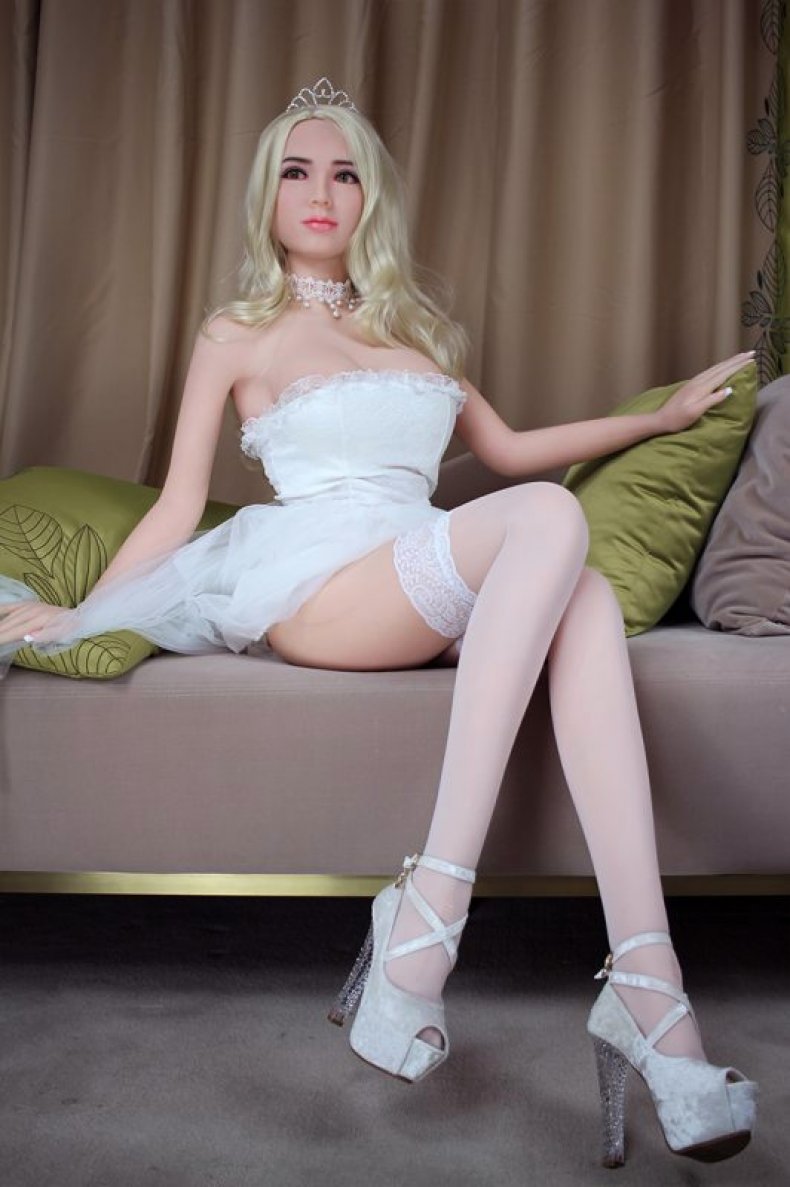 The popularity of sex dolls has grown tremendously over the last few years. The Sex Doll Place has witnessed more than a 50 percent increase in sales, compared with 2017. "Currently, we are able to sell our sex doll robot for under $4,000, comparing that to other dolls that are $10,000 or higher. Our price point can be a bit of a problem, because people don't really believe that we can make and sell high quality sex dolls for that price—but we can and we have sold hundreds around the world," John says.
And it's not just single men that are driving the demand for sex robots. John says that many of the customers are actually married men. "Often the sexual drive of married couples does not align, so having the option of having sex with a doll satisfies their needs," he notes.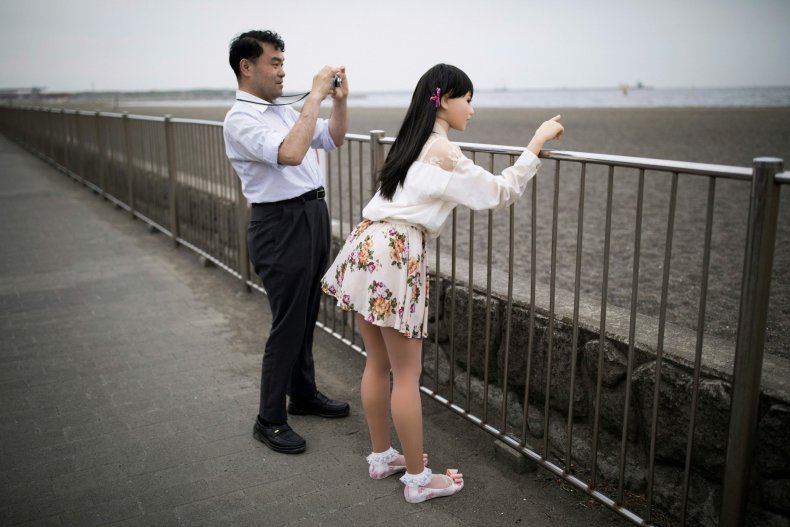 "That works for many but everybody is different so it depends on how they look into bringing a sex doll into their relationship," John says.
"We are already becoming the cyborg"
The rise in sex robot usage suggests there could be a future in which intercourse with machines is commonplace. Sex between couples may be saved for special occasions as virtual reality and sex robots step in to satisfy people's basic sexual needs.
It might sound crazy, but Barber proposes and even more radical idea about how we will be having sex in the future. "I really don't think we are going to have sex robots. What we're going to have is the blending of the human self with the technological self. We are already becoming the cyborg," she says.
"There are already loads of people walking around with a piece of technology in their bodies: artificial hips, hearing implants, sort of bodily intrusions that it's given by the different medical technologies," Barber adds.
Virtual reality, sex robots or becoming cyborgs: Three very different visions for how the way we will have sex will change in the years ahead.
While for now they might still seem niche ideas, there is no doubt that the increasing accessibility and affordability of these technologies will transform both our sex lives and the adult entertainment industry in the future