Visa Issues Prevent K-Pop Star Chung Ha From Performing at KCON, Fans Blame Trump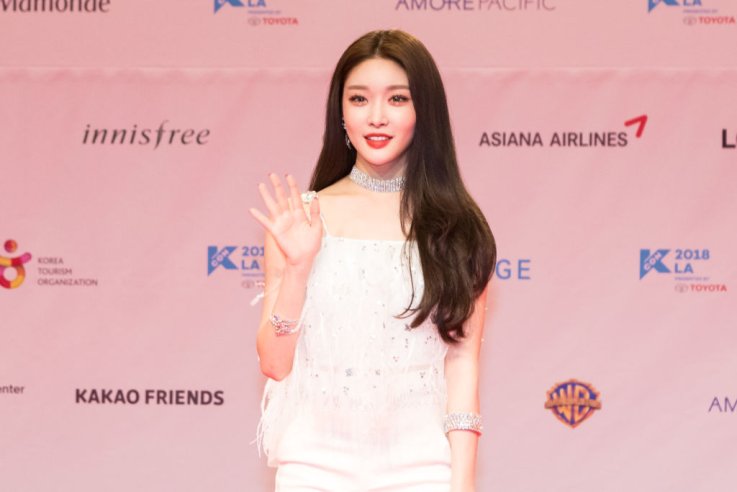 Fans of K-Pop in Los Angeles were upset when stars like Chung Ha, and members of the band Oneus, were unable to perform at KCON, a K-Pop convention in Los Angeles.
With the performaces on Saturday and Sunday being canceled due to visa issues, some blamed President Donald Trump, who has cracked down on immigration and border security during his presidency. Others blamed the festival for making the announcement last-minute.
Chung Ha's name became a trending Twitter topic Friday, garnering nearly 15,000 mentions. KCON apologized for the absences the day before when they made the announcement.
"Both the KCON team and the artists' teams are truly sad and sorry at this unfortunate circumstance and would like to communicate to the fans that we have done everything in our power to bring the artists to the KCON LA 2019 stage. The artists are saddened as they were very much looking forward to performing for their fans at KCON," their Thursday statement said.
Oneus, a six-member boy group, was scheduled to perform Saturday. Chung Ha, the stage name for 23-year-old Kim Chan-mi and former member of the popular girl group I.O.I., was scheduled to perform Sunday.
It's not entirely clear what the visa issues were, but the problem with Chung Ha's visa is particularly surprising considering she has appeared at past KCONs and has a huge U.S. fan base, with nearly 3 million followers on Instagram.
Fans on Twitter reacted to the news with shock and sadness, sometimes blaming Trump.
Others are blaming KCON organizers for the cancellations.
For a foreign-born artist to perform in the U.S., they must have one of three visas, P-1, P-2, or P-3. The P visas can be obtained by the artist or their representatives and require the artist to provide detailed dates of their U.S. performances.
The first KCON took place in Irvine, California, in 2012 and has since grown into a huge event for fans. The event is now split between New York and Los Angeles, occurring annually.
One of the biggest draws at KCON for fans is the two nights of musical performances by popular K-Pop groups. While KCON announces some performances, others remain a surprise. A live-stream of KCON is available on their webpage.
This story has been updated to reflect Chung Ha's birth city. She was born in Seoul, South Korea and not Dallas, Texas, as previously reported.
Visa Issues Prevent K-Pop Star Chung Ha From Performing at KCON, Fans Blame Trump | Culture