Getting a U.S. Visa Just Got Harder After Trump Administration Approves Social Media Check in Vetting Process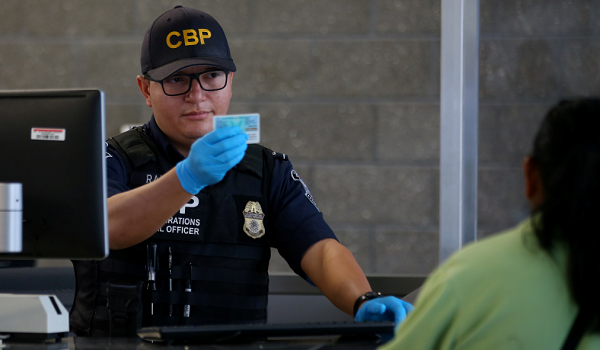 President Donald Trump's administration recently approved a new process that would require travelers seeking visas to answer a questionnaire providing more personal information, including their social media handles for the last five years, Reuters reported Thursday.
The extended vetting procedures also allow consular officials to request biographical information such as past addresses, travel history and employment spanning the last 15 years. Information regarding email addresses, phone numbers and prior passport numbers also are included on the questionnaire, which the Office of Management and Budget approved on May 23.
However, every person trying to get into the U.S. may not necessarily be subjected to the increased vetting. A State Department official told Reuters Wednesday that consular officials will only require applicants to provide additional information when they feel it is needed to "confirm identity or conduct more rigorous national security vetting."
The State Department also explained that the questionnaire also was voluntary; however, application approval is at risk of being delayed if an applicant who has been requested to fill out the form decides not to.
Despite the Trump administration's strong-armed stance on tightening vetting procedures, the State Department previously said the heightened security measures would apply only to visa applicants deemed as a potential threat to national security and those "who have been determined to warrant additional scrutiny in connection with terrorism or other national security-related ineligibilities."
The newly approved vetting process has sparked criticism from several American academic groups, who argue the constricted procedures could affect international students studying in the U.S. Recently, more than 50 academic and educational groups requested that the State Department reconsider the new application measures, stating that the changes may cause "uncertainties and confusion" and "unacceptably long delays in process" for students hoping to further their education in the states, Reuters reported.
"We are very concerned that if the proposed changes are implemented, international undergraduate and graduate students, scholars, and scientific collaborators may be discouraged from coming to the United States," the letter said.
The new questionnaire had been up for public comment through May 18. The majority of the commenters opposed the new procedures, many of whom thought students' social media presence could face higher scrutiny if they had to provide such information.