Summer Ski Towns Worth Visiting Once the Snow Melts
Hit the slopes for mountainside adventure, fewer crowds and low rates in the off season
During the winter months, there's nothing better than getting out of town and visiting quaint little ski towns for the panoramic views, winter sports, and cozy cabins. But what happens to these towns when the snow melts and the crowds head home? Actually quite a lot. Offseason ski towns are often less crowded, have some good deals, and still have plenty of activities to make it worth the trip.
Breckenridge, Colorado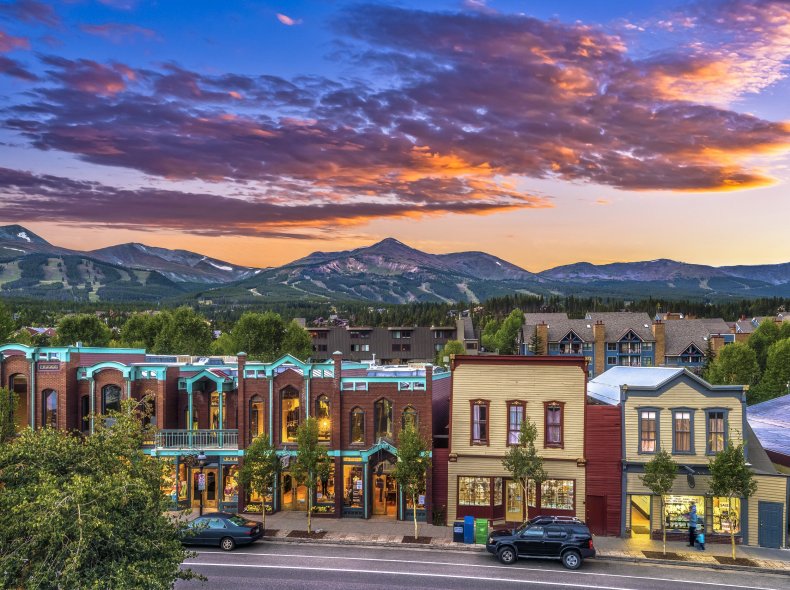 Like most 'a-ha' moments, it all started with fly fishing and opera music.
Bryan Nolt, a local radiologist, was ripping trout with a friend from medical school and complaining about work. He couldn't stop thinking about his recent vacation to Scotland where he indulged his inner whiskey nerd with rare spirits. If only he could put his own spin on a blend—personalize it—maybe he could be that whiskey nerd every day. And then an opera singer began a classic aria from somewhere in the Tenmile mountains.
Needless to say, Nolt was inspired by his surroundings and set out to craft a high-rye, American-style whiskey using the water that percolates through these mountains. In 2008, the Breckenridge Distillery —dubbed the "highest distillery in the world"—opened its doors and Nolt quickly gained praise as a pioneer of fine spirits. Today, the Breckenridge Distillery is the only independent player in the top 15 distilleries in the U.S.
The company's success help put "Breck" (as the locals call it) on the map as a year-round distillery destination with tours, two tasting rooms, a Dark Arts Society private club of sophisticated, rich, rare- booze lovers and a successful restaurant with a seasonal menu from world-renowned chef, David Burke. Nolt and company continue to collaborate with local breweries and businesses to keep the "Breck effect"—fun-loving energy and elation—at an all-time high.
New : For those who really want to get away from it all, the Sister's Cabin in the Arapaho National Forest is the first new structure built here in more than two decades. The remote retreat accommodates 14 people reserved via bed for a more communal experience catering to outdoor adventurers. There's also a wood-fired sauna (you're not an animal). The winter-only experience is offered until April 30th and will re-open around Thanksgiving. Reservations go fast, book in advance.
Do : The Creative Arts District is a haven for art lovers who want to take classes, enjoy a performance and purchase one-of-a-kind pieces of Breck. Around town, public displays of art provide many Instagramable moments; check out the 15-foot troll called "Isak Heartstone" who has a new home this summer near the ice arena.
Stay : Vacation homes are where it's at in Breck. More than 150 options range from secluded getaways for couples to room for everyone you know within walking distance to the shops and restaurants downtown. To wit, the new luxury Bogart House, can accommodate up 16 people in this tri-level 5-bedroom, 5.5 bath home two blocks from Main Street in heart of the arts district. Verified: the private hot tub is just as relaxing in the summer. Rates start at $910 per night.
Telluride, Colorado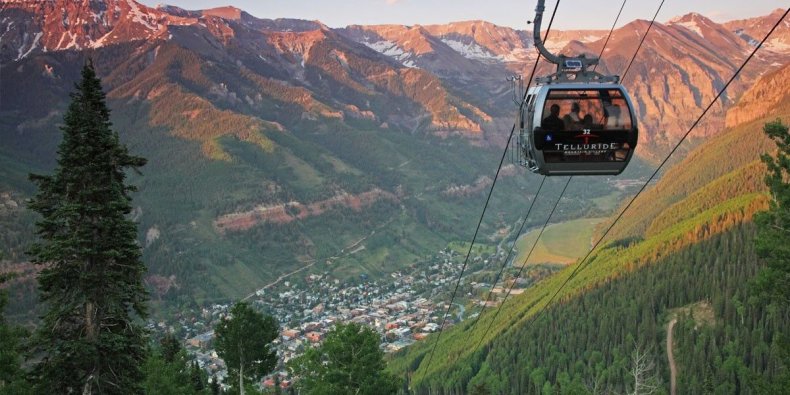 The town may be small—six blocks wide and 12 blocks long—but the people in Telluride know how to party. Anyone visiting in the summer, or the "festival season," will see that there is literally an event every weekend including live music, art and architecture tours, mushroom parades, hot-air balloons, film festivals and something called the Hardrock Hundred Mile Endurance Run: participants race through Telluride and the ghost town of Sherman and cross 13 major mountain passes on their way to kiss the Hardrock, a picture of a ram's head painted on a large stone, at the finish. Expect the after-party to be epic.
New: The first-ever commercial jet service, Telluride!, starts in May and will fly directly into the Telluride Airport (TEX) just minutes from downtown.
What to do: This winter dumped more than 30 feet of snow around town, which means the rafting is going to be insane this summer. To add some historical and cultural excitement to the adventure, try the Dolores River rafting route with Telluride Outside to see ancient petroglyphs and even possible dinosaur tracks in the rocks around the river.
Stay: The luxury Lumiere with Inspirato is now open following an extensive renovation. The full-service residential property has 18 suites and penthouses with multiple room options. Given the limited availability, reservations are a hot commodity even the summer. Rates start at $500 per night.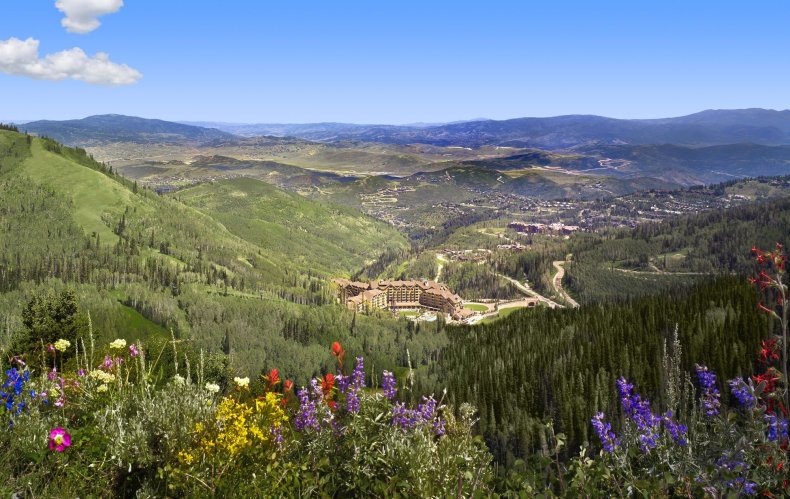 Two skis are replaced by two wheels in Park City in the warmer months. More than 450 miles of easy-access biking trails are available for all skill levels. The Lost Prospector is great for beginners and rewards cyclists with views of the town. Happy hour bonus: Many breweries are located at trailheads around town. And electric bikes are now at stations all around town.
New: Rollerblading is making a comeback around town thanks to the PC Bladies. Follow their Instagram for the next blading event.
Stay: The Montage Deer Valley is a luxe escape with an emphasis on spa treatments including facials with diamond dust, exclusively-designed skincare and experiences to help your body relax in the higher altitude. And if you're in town for the biking, they offer a resort credit when choosing a Ride & Relax or a Spa package. Rates start at $500 per night.
Tip: No Name Saloon on Main Street is an icon—housed in a commercial brick building built in 1905—but Boneyard Saloon and Kitchen —same owner—is a great alternative on Kearns Blvd. and an easy place to park.
Whistler, British Columbia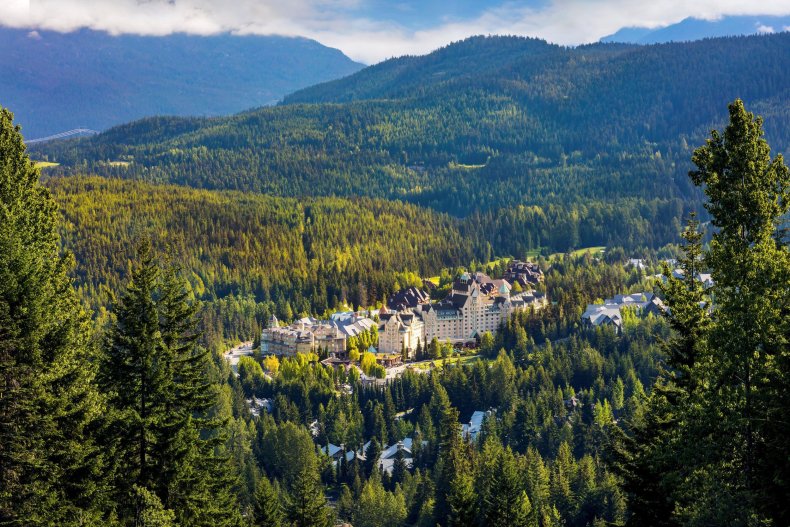 Known for Blackcomb Mountain—one of the largest ski resorts in North America—Whistler turns into a top destination for nature lovers in the summer. On Whistler Mountain, alpine meadows are teeming with wildflowers and seven hiking trails wind through the lush landscape accommodating all skill levels. Both Whistler and Blackcomb offer bear viewing tours where you can learn about the conservation efforts protecting the animals and witness them in their habitat.
New: Bring your lumberjack friends to Whistler to celebrate International Axe Throwing Day at Forged on June 13. Forged is the only indoor axe throwing venue in town and this year throwing is free from 12 to 1 p.m. to celebrate the holiday. On-site sponsors will raise awareness for mental health care as well.
Do: You can only say "I've done the Sasquatch " in the summer in Whistler. The zip-line adventure spans some 7,000 feet and is the longest zip line in Canada and America. It's also Katy Perry approved.
Stay: Summer in a chateau: The Fairmont is a mountainside den of indulgence specializing in five-star service. In the summer, special offers include unlimited golf deals at the 18-hole Audubon-certified championship course, Chateau Resort Golf Course.
Top Tip: Traveling in high altitutde is no joke. Many people hit these vacation hotspots and are felled by headaches, cramps and other ailments that occur when the oxygen is thin. So bring your own! Boost Oxygen is 95% pure oxygen that come in handy, easily carried canisters so you can have oxygen on the go. They also have flavors like peppermint, pink grapefruit and menthol ecalyptus if that's your perogative.