Telehealth company VisuWell has fired CEO Sam Johnson over a viral video of him allegedly harassing a teen boy wearing a prom dress.
VisuWell's board of directors fired Johnson on Monday, the same day that he told Newsweek the allegations were "entirely false."
In a video that went viral over the weekend, Johnson was captured apparently arguing with gay high school senior Dalton Stevens over his choice to wear a red prom gown in an outdoor area of a Franklin, Tennessee hotel.
Johnson was dismissed from his job not long after the video sparked outrage and accusations of homophobia online.
"We unequivocally condemn the behavior exhibited by Sam Johnson in a recent video widely circulated on social media," VisuWell said in a statement. "After investigating the matter and speaking to individuals involved, the VisuWell Board of Directors has chosen to terminate Mr. Johnson from his position as CEO, effective immediately."
"VisuWell's culture emphasizes respect, kindness, and compassion, especially for those from traditionally marginalized communities, and we maintain a zero-tolerance policy for intolerance of any kind," the company added. "Mr. Johnson's actions contradicted the high standards we set for ourselves in promoting the health of those who use our platform."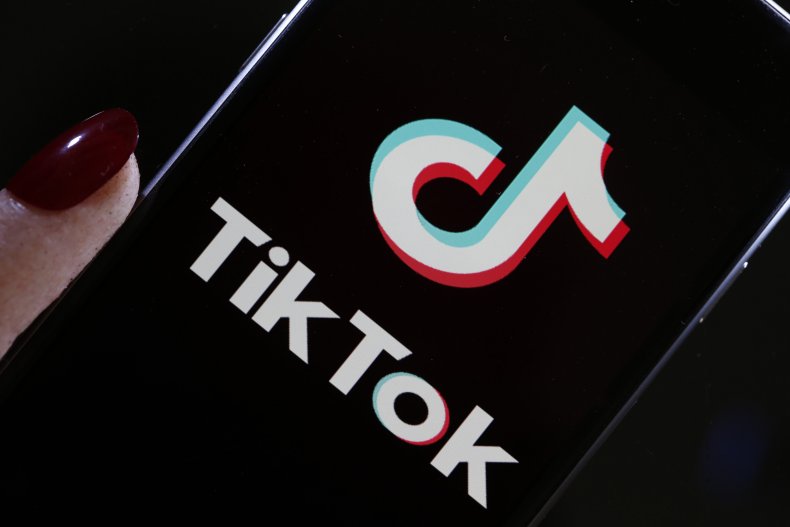 The company added that it would soon be announcing "concrete steps we are taking in support of the LGBTQ community in particular."
In a statement obtained by Newsweek, VisuWell clarified that Johnson was no longer working at or with the company in any sense, reiterating that "his behavior was not representative of our values, which include respect and compassion for all."
The minute-long video, which apparently began in the middle of a heated argument, shows Stevens telling Johnson, "I chose what I wanna wear so you can f*** off." Johnson, who is grinning, replies, "Is that right?"
Stevens walks away moments later but is followed by the former CEO who remarks "you look like an idiot." Johnson can then be seen apparently attempting to knock the camera out of the hand of Stevens' boyfriend Jacob Geittmann, who recorded the video and posted it to TikTok.
The video ends shortly after a group of adults intervene and urge Johnson to stop harassing the boys. In a subsequent TikTok video, Geittmann said that Johnson had accosted him and Stevens with "homophobic banter" as they tried to leave the hotel.
On Monday, Johnson said that the incident was about "obnoxious, loud behavior" from the teens and "wasn't anything personal or involving a dress." He said that he had been attempting to get the teens to "tone down the vulgarities around the families and children who were present" and claimed the video footage was deceptively edited.
"We had just sat down for dinner at this restaurant that we frequent, and I was returning from the restroom when I was presented with their loud cursing," Johnson said in response to a Newsweek inquiry. "Making it about the dress was their idea and they edited out most of the exchange."