Vitalik Buterin, Ethereum Founder, Donates 500 ETH to India's COVID Relief Fund
Vitalik Buterin, the founder of the popular cryptocurrency Ethereum, donated 500 ETH coins to India's crypto COVID-19 relief fund.
According to records on Etherscan, Buterin donated 500 Ether coins, worth $2,030,580, to India's crypto COVID-19 relief fund, which according to its website, is a "community-run fund delivering relief during the ongoing Covid crisis in India."
According to CoinDesk, the Indian crypto COVID relief fund was founded last month by Sandeep Nailwal, who is also the founder of Polygon, "a framework for building and connecting Ethereum-compatible blockchain networks," its website states.
In addition to the 500 Ether coins, CoinDesk also reported that Buterin donated 50 trillion Shiba Inu coin (SHIB), after numerous meme cryptocurrency creators donated large amounts of their respective tokens to the Ethereum founder. According to CoinDesk, the 50 trillion SHIB coins equated to around $1.2 billion in donations to the relief fund.
Shortly after the massive donations to the Indian crypto COVID relief fund, Buterin's name began trending on Twitter.
"We thank @VitalikButerin for his donation of 50,693,552,078,053 SHIBA to @CryptoRelief_. We plan to do a thoughtful liquidation to ensure we meet our COVID relief goals. We have decided to convert the donation slowly over a period of time," India's crypto COVID relief fund wrote on its Twitter page.
The founder of the relief fund also issued a response to the donation on Twitter.
"Thanks @VitalikButerin. One thing we have learnt from Ethereum and @VitalikButerin is importance of community," Nailwal wrote in the tweet. "We will not do anything which hurts any community specially the retail community involved with $SHIB We will act responsibly! Plz don't worry $SHIB holders."
The donation from Buterin comes as India has continued to face a surge in COVID-19 cases and fatalities over the past several weeks.
On Wednesday, India reported 348,421 newly confirmed COVID-19 cases and 4,205 new fatalities. The number of deaths reported on Wednesday is the most the country has seen throughout the pandemic and brought the total number of fatalities to more than 254,000.
According to data from Johns Hopkins University, India has reported more than 23 million confirmed COVID-19 cases.
In addition to the donations by Buterin, two famous Australian cricket players also made similar donations to India to assist in their fight against the ongoing pandemic.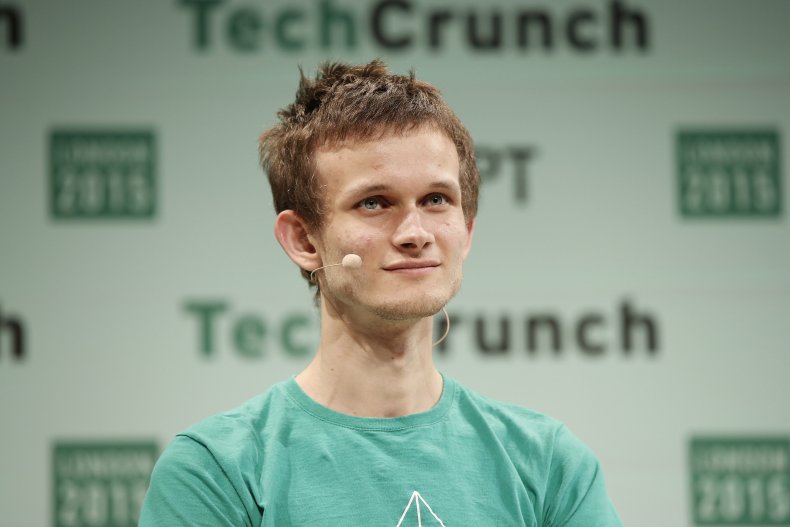 Pat Cummins, a member of the Australian Kolkata Knight Riders, previously donated $50,000 to the Prime Minister's Citizen Assistance and Relief in Emergency Situations Fund (PM CARES Fund).
"As players, we are privileged to have a platform that allows us to reach millions of people that we can use for good. What that in mind, I have made a contribution to the "PM Cares Fund," specifically to purchase oxygen supplies for India's hospitals," Cummins wrote in a statement posted to Twitter on April 26.
Brett Lee, a former Australian international cricket star, also made a similar donation, but instead donated one Bitcoin, which is worth around $54,000 to India's crypto COVID relief fund.
"I feel privileged to be in a position of making a difference and with that in mind, I'd like to donate 1 BTC (Bitcoin) to Crypto Relief to help with the purchase of oxygen supplies for the hospitals across India," Lee wrote in a statement posted to Twitter on April 27.
Newsweek reached out to India's crypto COVID relief fund for comment but did not receive a response in time for publication.