Vizio P Series Quantum Review (P65Q9-H1)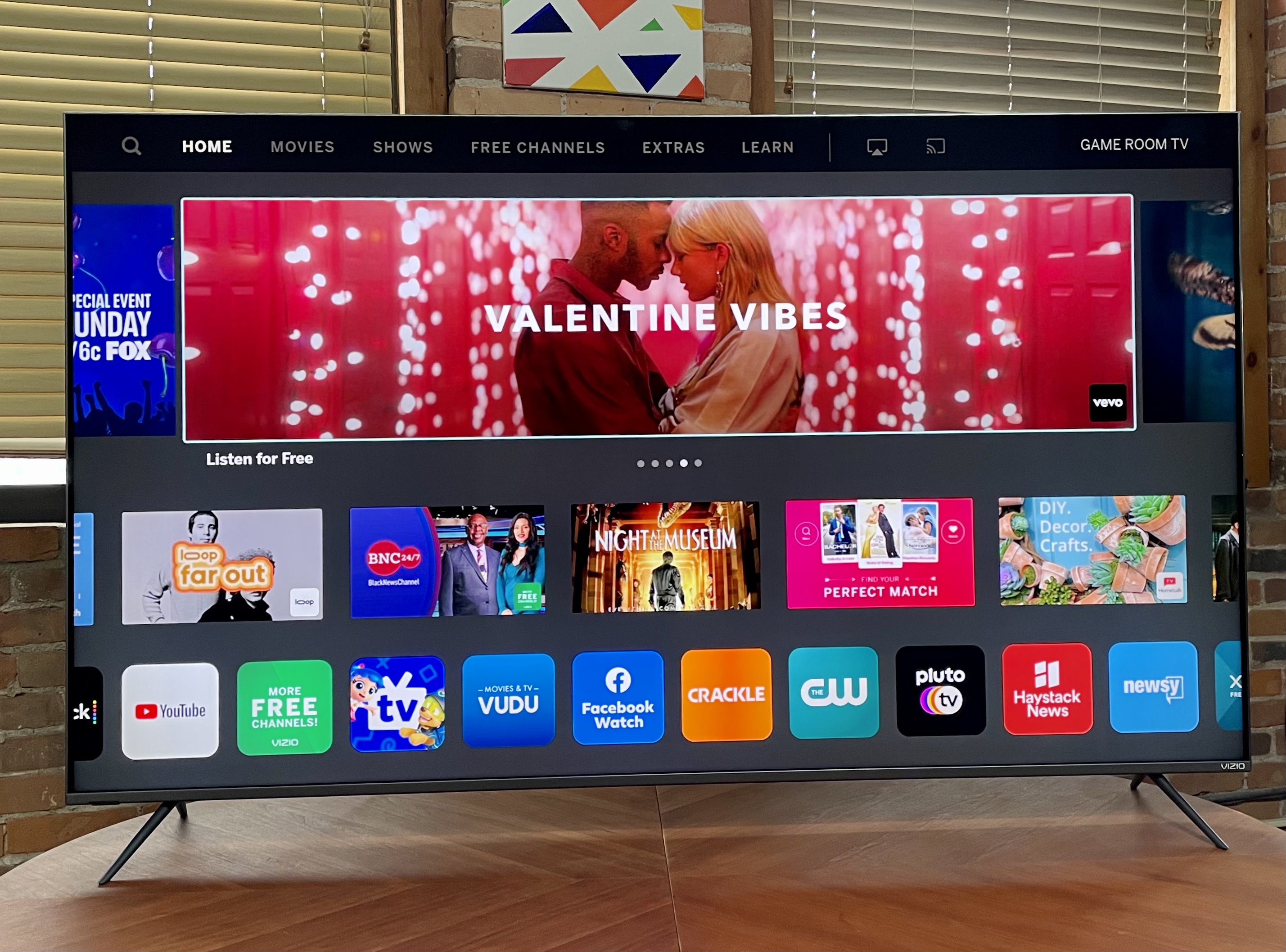 The Vizio P Series Quantum is arguably the best value at the price for a 65-inch LED TV in early 2021.
For around $1,000, you get a bright display with support for HDR10+, HLG and Dolby Vision, great looking images and solid smart home integration.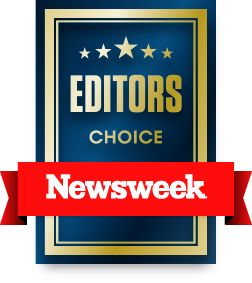 With the automatic gaming features and low input lag, it is the perfect companion for the Xbox Series X or PS5.
SmartCast 4.0 is a good built-in smart TV platform with all the apps I need on my TV, though it can be slow when the TV starts up. I also use the built-in AirPlay 2 and Chromecast features to watch content directly from my iPhone.
The built-in speakers are underwhelming, which isn't a shock. So plan on adding a soundbar to the mix if you want to fill the room with sound.
If you have $1,000 to spend on a 65-inch TV, the Vizio P Series Quantum (P65Q9-H1) is the one to buy.
Buy at Best Buy, Vizio, Walmart, GameStop and Sam's Club.
Display & Performance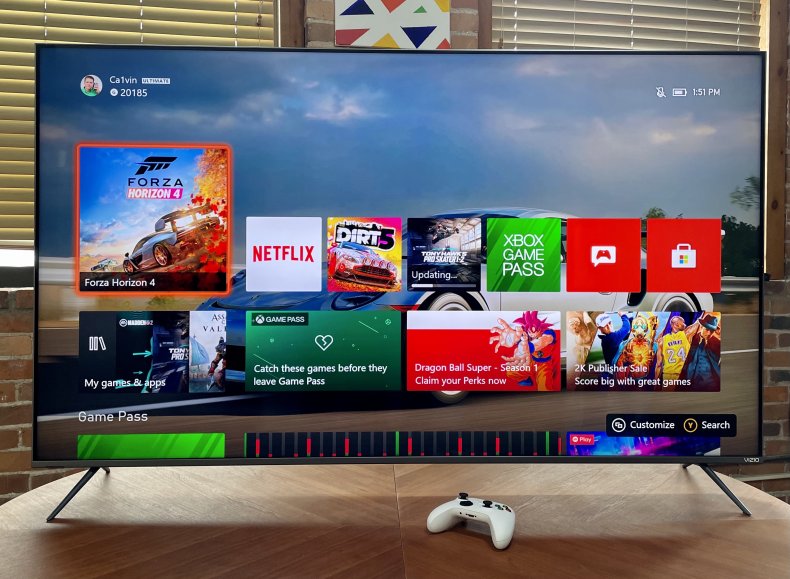 The Vizio P Series Quantum provides excellent contrast with deep blacks, the display brightness is excellent, especially in this price range, and the overall quality is impressive.
It's not to the same black level as an OLED TV, but it's much more affordable and is an excellent option for many viewers. The 200 local dimming zones help the P65Q9-H1achieve better-looking blacks while still delivering bright HDR highlights. There is some blooming, which is when the backlight spills into an area that should otherwise be black, but it's not a major issue, and overall the quality is good.
Vizio's upscaling technology does a good job of making HD content from many streaming apps or DVDs look quite good. This is an important factor to consider when shopping for a 4K TV as many of us still watch quite a bit of HD content while binge-watching TV shows.
Viewing angles are OK, but if you place this in a large living room with spread-out seating, you'll notice a difference when you get far off to either side. The screen does handle reflections well and works nicely even in a room with bright ambient lighting.
The audio performance is OK for dialogue, but if you want to get into movies and games, invest in a soundbar to bring more to the setup.
Gaming on the Vizio P Series Quantum is great. This TV supports Variable Response Rate, which allows the TV to adjust the screen's response rate to match the content coming from a gaming device like the Xbox Series X. The input lag is minimal which, means there is less time between you pushing a button and that action showing up on the screen.
Like many new TVs, the new P Series Quantum uses an Auto Game Mode to automatically adjust to the best settings when you play newer consoles. The TV also supports 4K 120Hz with a Variable Refresh Rate, which will allow you to take full advantage of the new consoles as games take advantage of this.
Design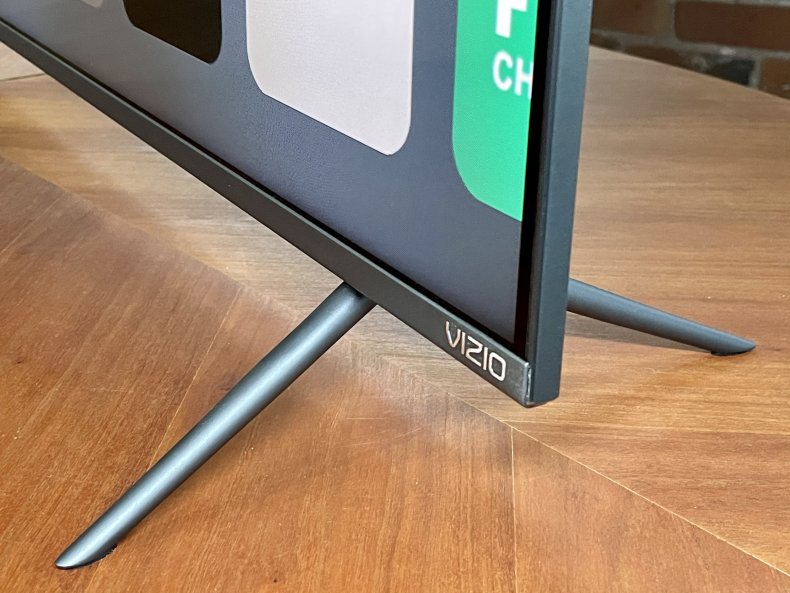 Vizio does a great job with the P Series Quantum (P65Q9-H1) design. Thin bezels and a clean design allow it to fit into any decor nicely.
While Vizio switched to a center stand design for their OLED, the P Series Quantum uses a very familiar set up as the previous model with stylish feet at the display's edges.
These feet are not reversible and angle outward, so you need a decently wide and deep TV stand to set the TV on. It is wall-mountable, so that is a nice option if space is an issue. The feet are stable, and the TV feels well built.
Ports are all on the back of the TV with four HDMI 2.1 ports, Composite Video input, Analog Audio Out, Optical Audio Out and Ethernet. You can plug 4K sources into any of the HDMI ports and enjoy 4k at 120Hz if the source supports it. HDMI one supports eARC, so it is the best place to plug a soundbar into.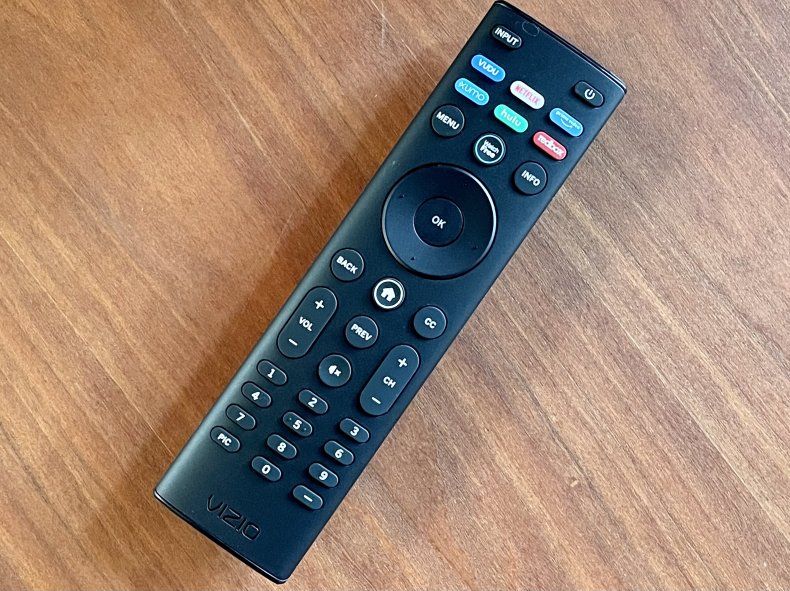 The remote control is good, but it would be nice for Vizio to add backlighting. The remote features shortcuts to streaming services at the top and standard remote control functionality at the bottom.
Smart TV
Vizio includes SmartCast 4.0 on the P Series Quantum. This is a good smart TV platform that supports the streaming services and apps I rely on the most. It can be slow when you start the TV up, but it catches up quickly and is then snappy.
I use Hulu, Netflix, Amazon and other services directly on the Vizio P Series Quantum. HBO Max is not yet on the TV, but it is easy to AirPlay or Chromecast to the TV using my phone.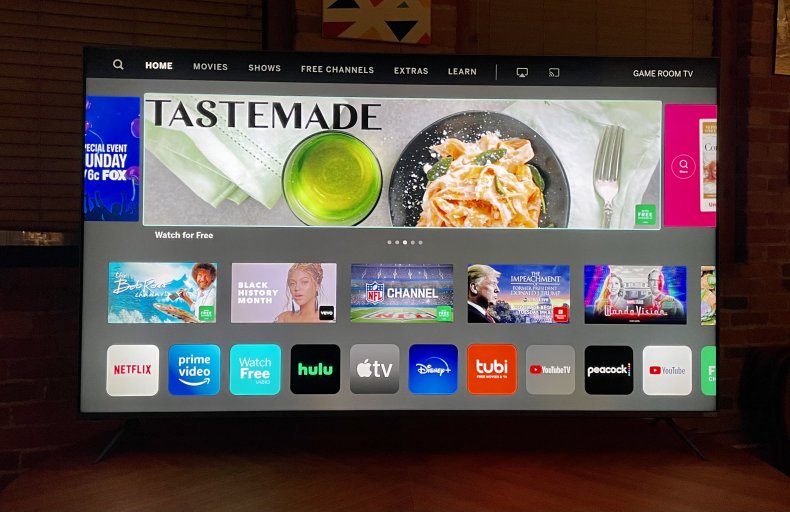 WatchFree is also included in the smart TV software, and it is a way to add some extra channels to your TV. You'll find a mix of content that ranges from an old movie you'll watch to shows that make you wonder how they made the cut on TV initially. It's free, and it's a nice addition, even if you only use it occasionally.
The P Series Quantum works with Apple HomeKit and Siri, Alexa and Google Assistant. This allows you to control the TV with your voice. It's a feature that you need to set up with smart devices in your home, as the TV does not listen for commands.
While I rely on game consoles and an Apple TV that I already own, I love that you can use the Vizio TV without buying an additional smart TV device. With SmartCast 4.0, AirPlay 2 and Chromecast, it's a stand-alone solution.
Is the Vizio P Series Quantum Worth Buying?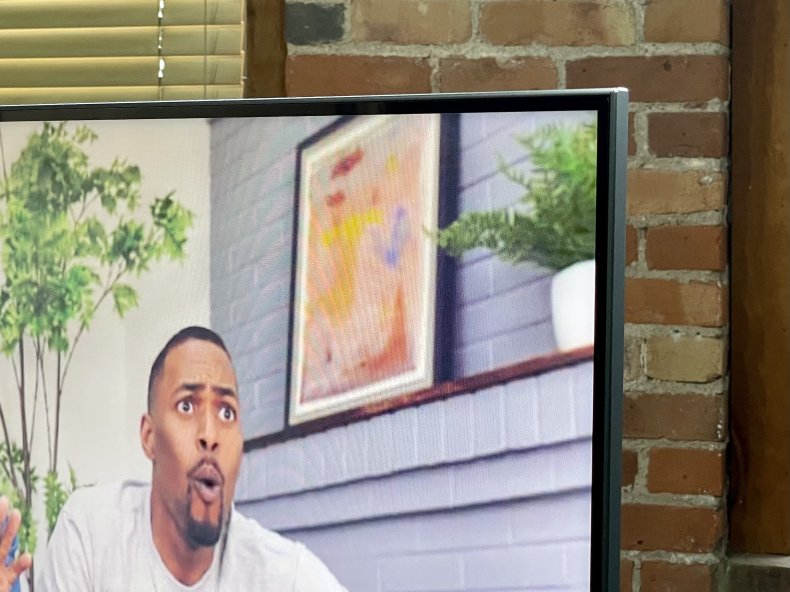 The Vizio P Series Quantum is one of the best values you'll find with support for all the major gaming features, an above-average Smart TV system with smart home integration and impressive image quality.
With a starting price of $1,200 and sale prices as low as $919 currently, you're getting a 4K TV that is playing alongside TVs that typically retail for $1,500. Budget some of these savings for a soundbar, and you've solved one of the few shortcomings of this model.
If you can afford to spend more, look at an OLED model like the Vizio OLED or the LG CX OLED, but at this price, it's hard to beat the Vizio P Series Quantum.
Check the latest deals at Best Buy, Vizio, Walmart, GameStop and Sam's Club.
Newsweek may earn a commission from links on this page, but we only recommend products we back. We participate in various affiliate marketing programs, which means we may get paid commissions on editorially chosen products purchased through our links to retailer sites.