Vizio V21x-J8 Soundbar Review: A Great Entry Level Soundbar for $150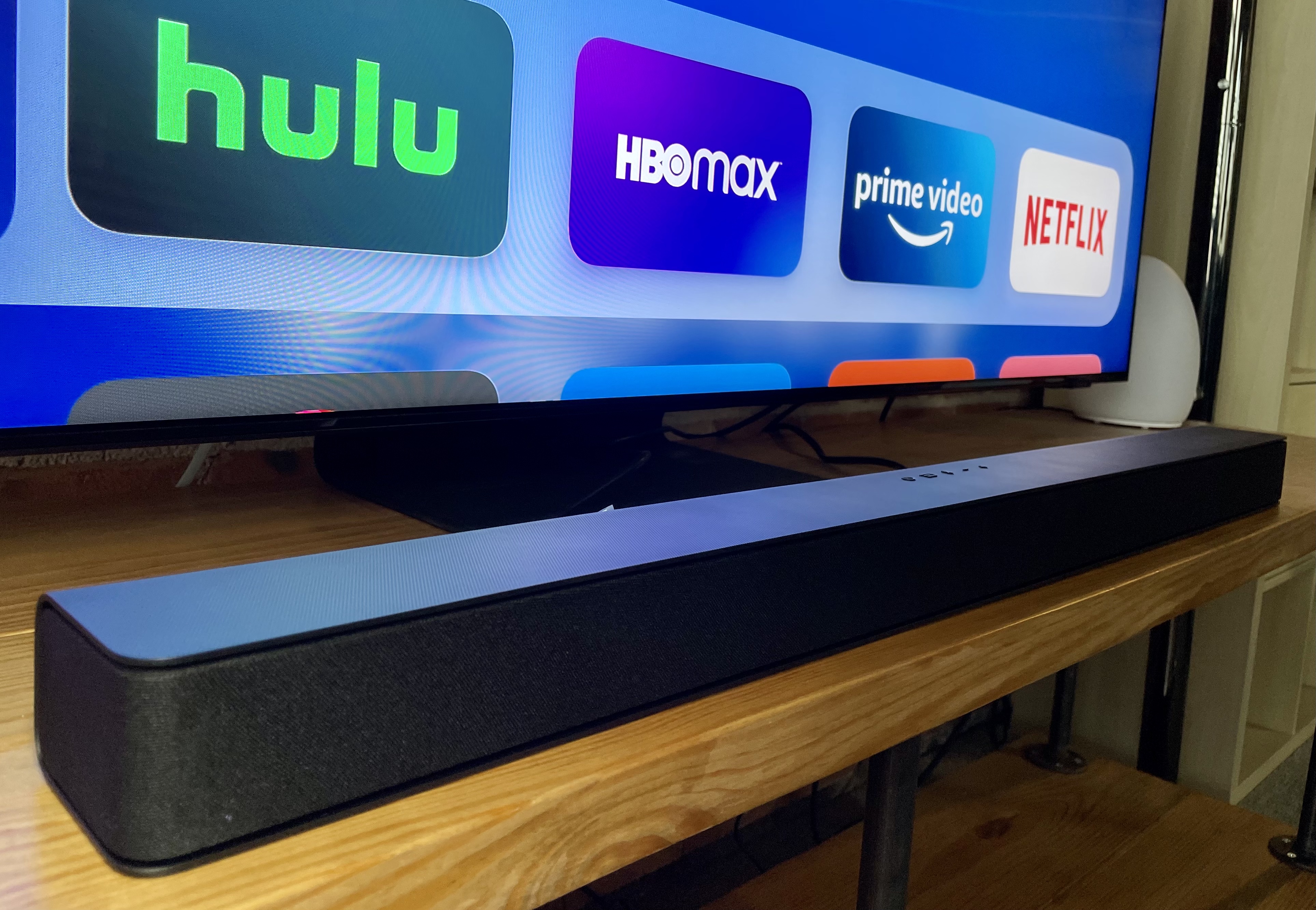 The Vizio V21x-J8 soundbar can upgrade your TV watching experience with a simple setup that is easy to fit into almost any room. At $150, this is an affordable system that packs in handy features and good sound.
This is a 2.1 channel system that includes a 36-inch soundbar, which you place in front of your TV, and a 5-inch wireless subwoofer, which you can place at the back of the room near a power outlet. There are no rear speakers to position, but you still get virtual surround sound.
How Does the Vizio V21x-J8 Sound?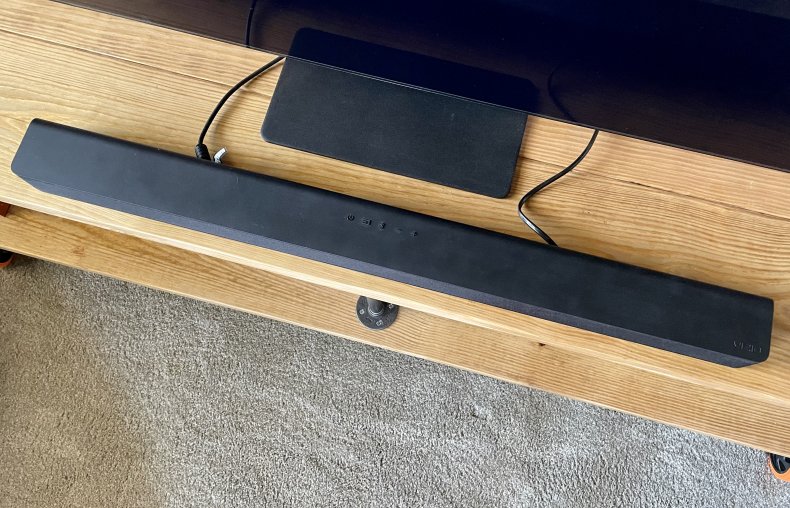 The Vizio V21x-J8 delivers better sound than most TVs are capable of. Overall this is an upgrade, but there are some times when the dialogue isn't great. This is especially noticeable at lower volumes.
I expect a soundbar to be louder and clearer than the TV speakers, but that isn't the case until the volume is over 50-percent. Once the soundbar is turned up significantly, the sound balances out better with a good mix of dialogue and background noise.
While watching TV, I had to turn the volume up much higher than on other soundbars to get the right sound level to hear comfortably. It wasn't blowing out the room or annoying neighbors, but it definitely takes some adjustment to get used to turning the soundbar way up.
With several movies on, I could hear virtual surround effects, even without rear speakers. It's not as immersive as a more expensive 2.1 channel setup, or as a system with rear speakers, but it is noticeable. The surround effects work best in a smaller room, so this is a good soundbar for a second room or a bedroom. The system support Dolby Audio, DTS Virtual Surround and DTS Virtual:X.
You can switch between EQ options including movie, game, music and dialogue and manually control the bass and treble levels with the remote. The remote also includes a dedicated button to turn the DTS Virtual:X surround mode on and off.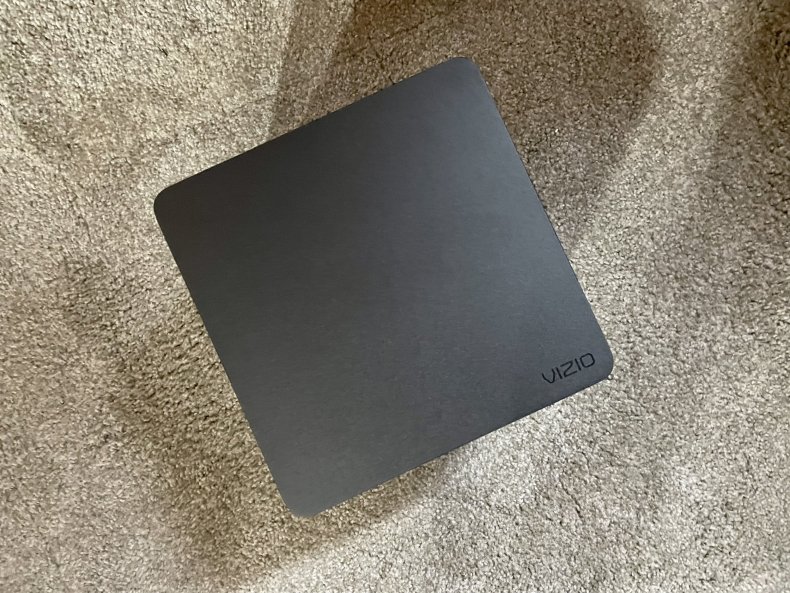 The subwoofer is small, at 5-inches, but it does a good job of adding a low end to the system. While watching some of the crazy scenes in Hangover or fight scenes in Marvel movies, the little subwoofer proves quite capable in the bass department.
Vizio V21x-J8 Design and Features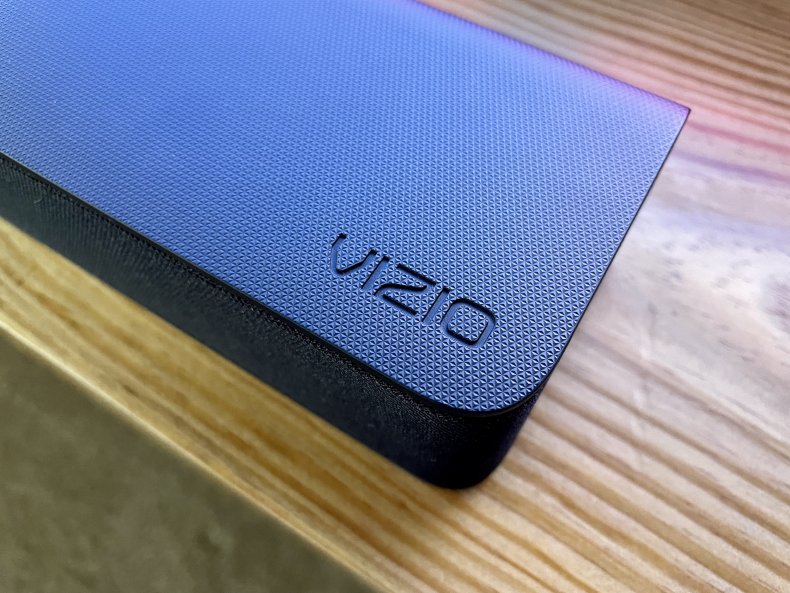 The Vizio V21x-J8 is simple to set up, with an HDMI cord to the TV and a power cord as the only things to connect on the main soundbar. The subwoofer automatically pairs to the soundbar after plugging into power. It is easy to hide the subwoofer wire, and with no rear speakers to plug in, there are no other cords to manage. The smaller subwoofer can easily fit near an end table or tuck into a corner.
I like the modern look of the soundbar and the minimalist style. It easily fits into any decor without trying to steal the show. The remote is small and easy to use, but I rarely needed to pick it up, thanks to the HDMI connection to my TV. With an HDMI cable between the soundbar and the TV, I can control the volume and mute with my TV's remote.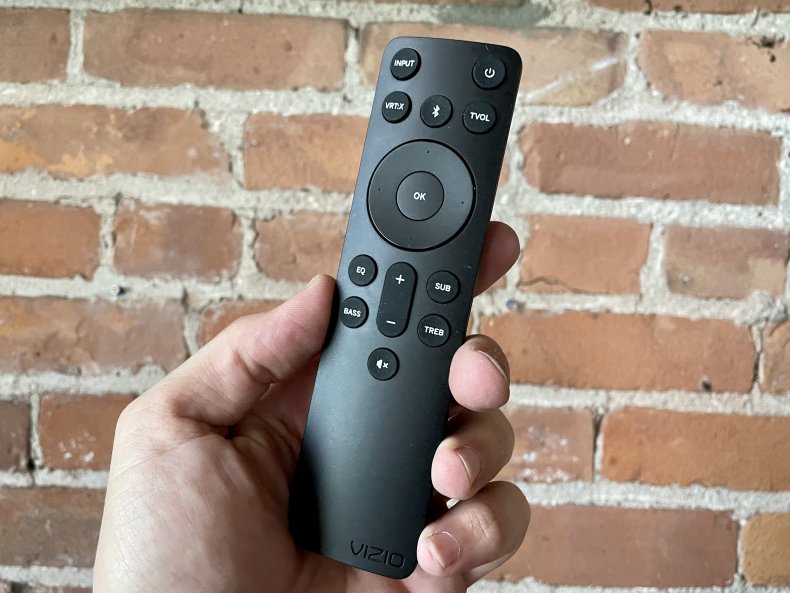 If you like to use a voice assistant like Alexa or Google Assistant, you can pair this to the soundbar. Once you do this, anytime you ask your assistant for something, it will lower the volume of what is playing so that you can hear Alexa or Google clearly.
The soundbar supports 3.5 mm, optical and HDMI connections. Vizio includes an HDMI cable and an optical cable. You can also connect via Bluetooth, which is great if you want to stream music from your phone to the soundbar.
Should You Buy the Vizio V21x-J8?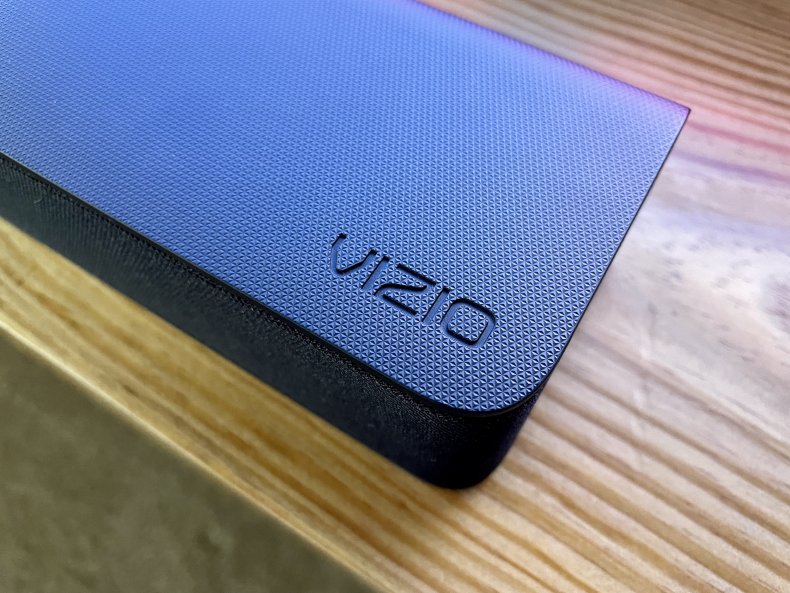 The Vizio V21x-J8 is a good soundbar for a small room like a dorm, a small apartment or a bedroom. The system delivers good sound, and once you are over 50 percent in volume, the sound balances out nicely and dialogue is easy to hear.
At $149.99, the price is right, and buyers get the added value of connecting a voice assistant to the system for better integration. So if you are looking for a soundbar that fills those needs, this is one that you definitely should consider.
Newsweek may earn a commission from links on this page, but we only recommend products we back. We participate in various affiliate marketing programs, which means we may get paid commissions on editorially chosen products purchased through our links to retailer sites.