'Vladimir Lenin' Brawls With 'Pushkin' in Front of the Kremlin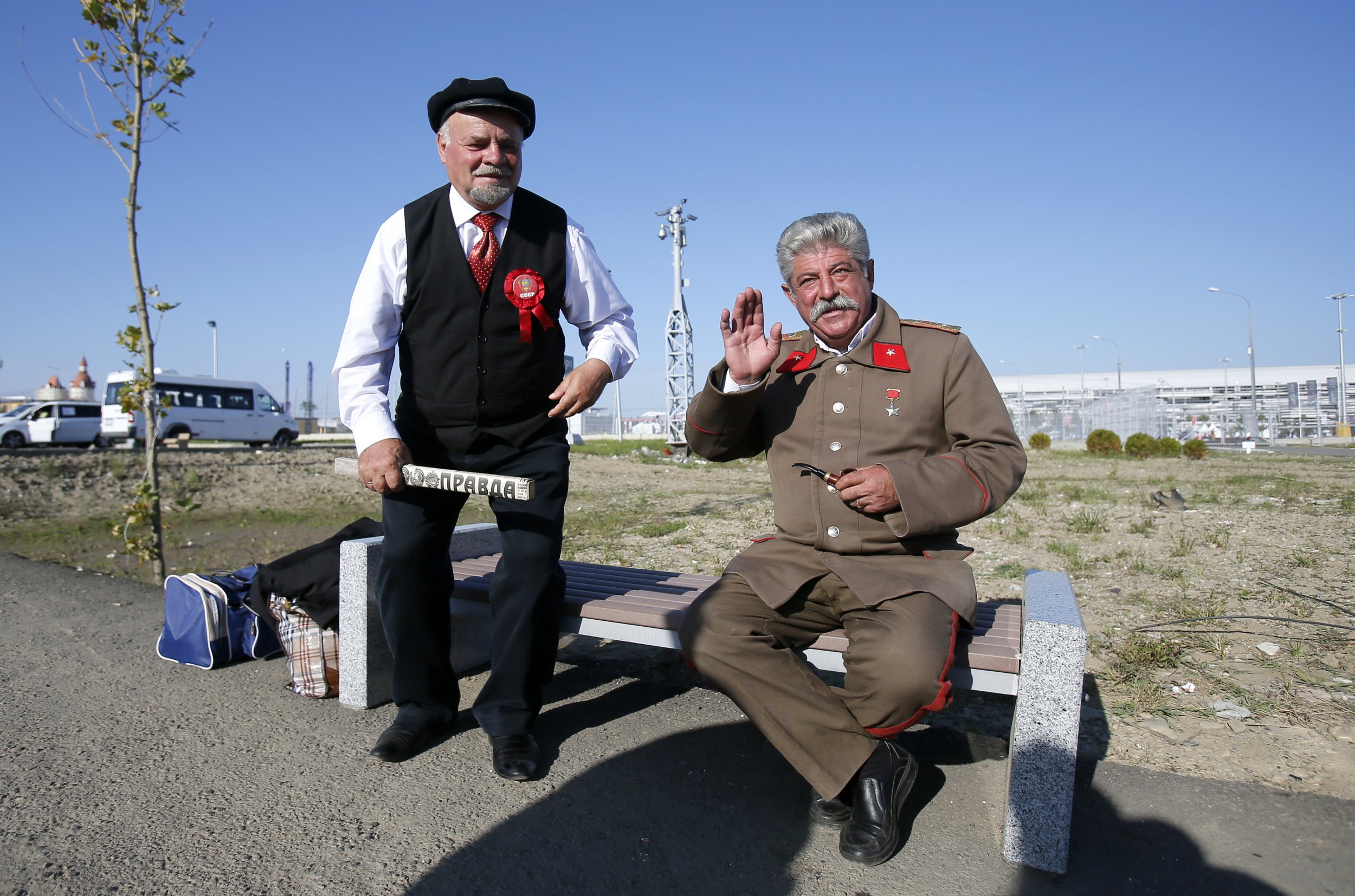 In the red corner—the hero of the proletariat, Russia's most famous revolutionary, Soviet leader Vladimir Lenin. His opponent—Russia's beloved, blue-blooded poet and bon vivant Alexander Pushkin sits adjacent. The Red Square is not big enough for both of them.
While this sounds like the tagline for a pay-per-view fight to rival the likes of Pacquiao vs Mayweather, Muscovites were treated to the historical brawl for free.
Central Moscow's pedestrian areas have long been a hotspot for fans of historical reenactment, with known figures, such as Stalin, Pushkin and Lenin, roaming around, offering photo opportunities to tourists. Even a double of Russian President Vladimir Putin stops by every once in a while, albeit usually only to get arrested.
However, on Sunday, tensions ran high when two men entered into a spat, one dressed as Byronic bard Pushkin and the other, the founder of the Soviet Union, crossed paths in front of St. Basil's Church.
Passers-by were forced to pull the men apart, as the two screamed at one another, ready to trade blows.
What was the cause of their dispute? Was it Lenin's Communist values that made him confront the curly haired aristocrat? Was it Pushkin's infamous temper and penchant for duelling that made them come to blows?
According to local TV channel 360 Podmoskovye Lenin was angered that Pushkin was muscling in on his turf and stealing his clients.
"I've been here 15 years," Lenin tells an animated Pushkin, who shouts obscenities at him.
"Let me go, let me go," the poet screams, wrestling out of one peacemaker's hold. "It's fine. It's all calm."
Once free, Pushkin waits for an opening then kicks Lenin across the back before bolting through a nearby car park, away from the square. According to local news, he was fleeing incoming police officers, who were made aware of the row.
This is not the first time Lenin has been in a scrape with another Russian historical figure near the Kremlin walls, as another Lenin impersonator was detained at Manezhnaya square in July, after being assaulted by a Stalin impersonator.
The two had been working in tandem, until Stalin accused his predecessor of taking photos with another Stalin double before whipping him with his umbrella.