Putin Happy With Return on Investment for Hacking 2016 Election, Officials Say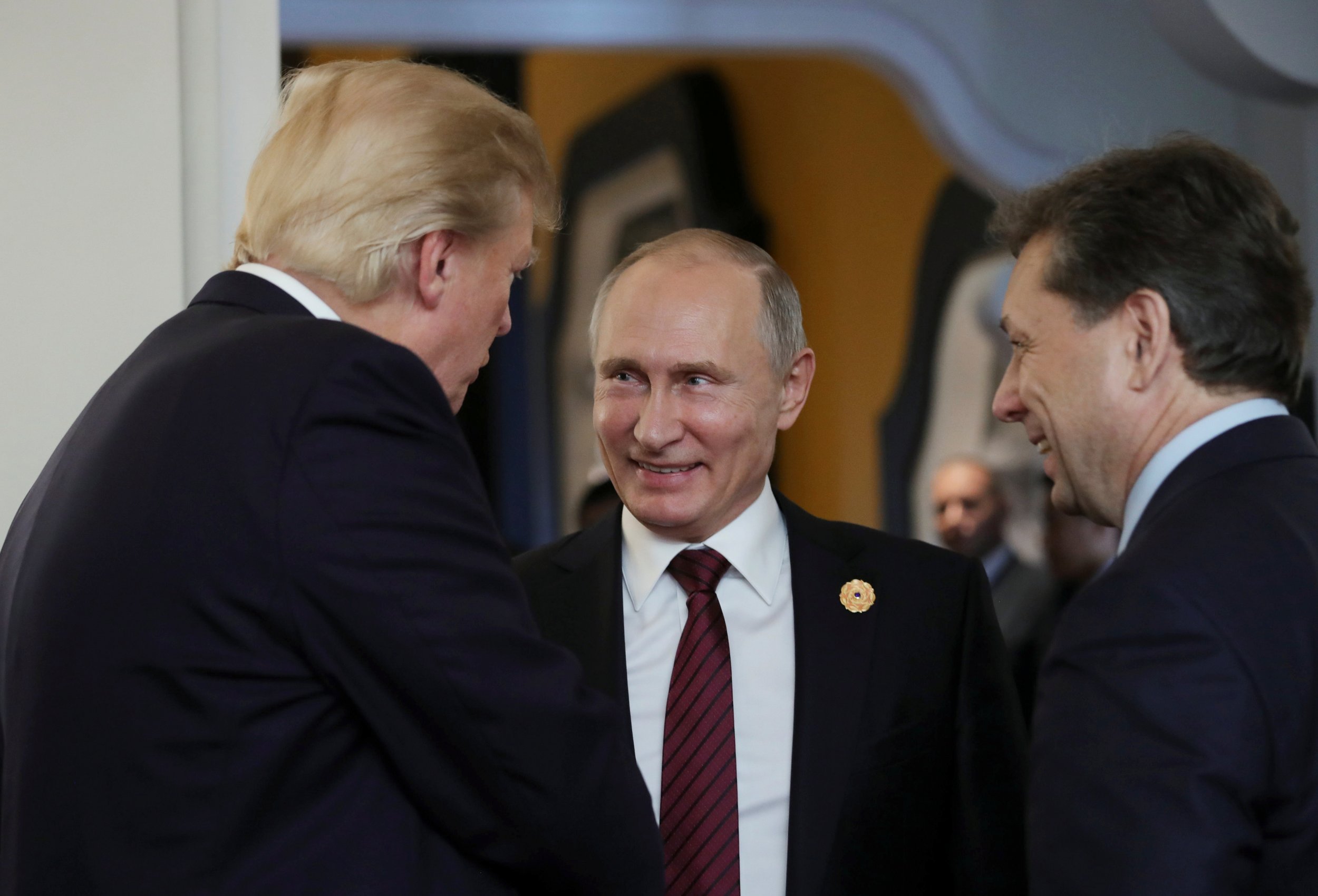 For less than a half-million dollars, Russian President Vladimir Putin got what he most wanted out of the Kremlin's campaign to influence the 2016 U.S. presidential election: a destabilized American democracy and Hillary Clinton out of his hair, U.S. officials say.
The Kremlin views its influence campaign, which it called an "active measures" operation, as a remarkable return on investment, U.S. officials briefed on post-election intelligence told The Washington Post. Not only did it shake up Americans' faith in their democratic process, but the operation also achieved Putin's primary goal of stymying Clinton's White House aspirations, one official told the newspaper.
And for a steal at that. For less $500,000 by some estimates, it was "more than worth the effort" for Putin, according to the Post.
"Putin has to believe this was the most successful intelligence operation in the history of Russian or Soviet intelligence," Andrew Weiss, a former adviser on Russia in the George H.W. Bush and Bill Clinton administrations, told the Post. "It has driven the American political system into a crisis that will last years."
Throughout the 2016 presidential election, Russian troll farms deliberately flooded the Internet—including social media platforms Twitter and Facebook—with incendiary content designed to inflame racial tensions and increase political polarization in the U.S. The net effect was a divided electorate and a weakened international profile.
"[T]he Russians describe such covert propaganda operations — as a resounding, if incomplete, success," the Post reported.
A report compiled by the CIA and other intelligence agencies probing Russia's role in the election found that Russia had interfered with the goal of undermining the public's trust in the election process.
It wasn't a win across the board for the Kremlin, however.
Russia's annexation of Crimea from Ukraine has not been recognized as legitimate, and President Donald Trump has not repealed sanctions then-President Barack Obama placed on Russia for the 2014 takeover, including blacklisting two major Russian banks, freezing U.S. assets and limiting contracts with eight Russian weapons manufacturers. Since then, San Francisco has revoked Russian access to the consulate building there, and Congress has leveled additional penalties. In August 2017, it passed a bill giving itself the power to block Trump from weakening the Russian sanctions already in place as well as expanding them for Russia's interference in the election and for the annexation of Crimea.