Vladimir Putin Accuses U.S. of Trying to Take Russia's World Cup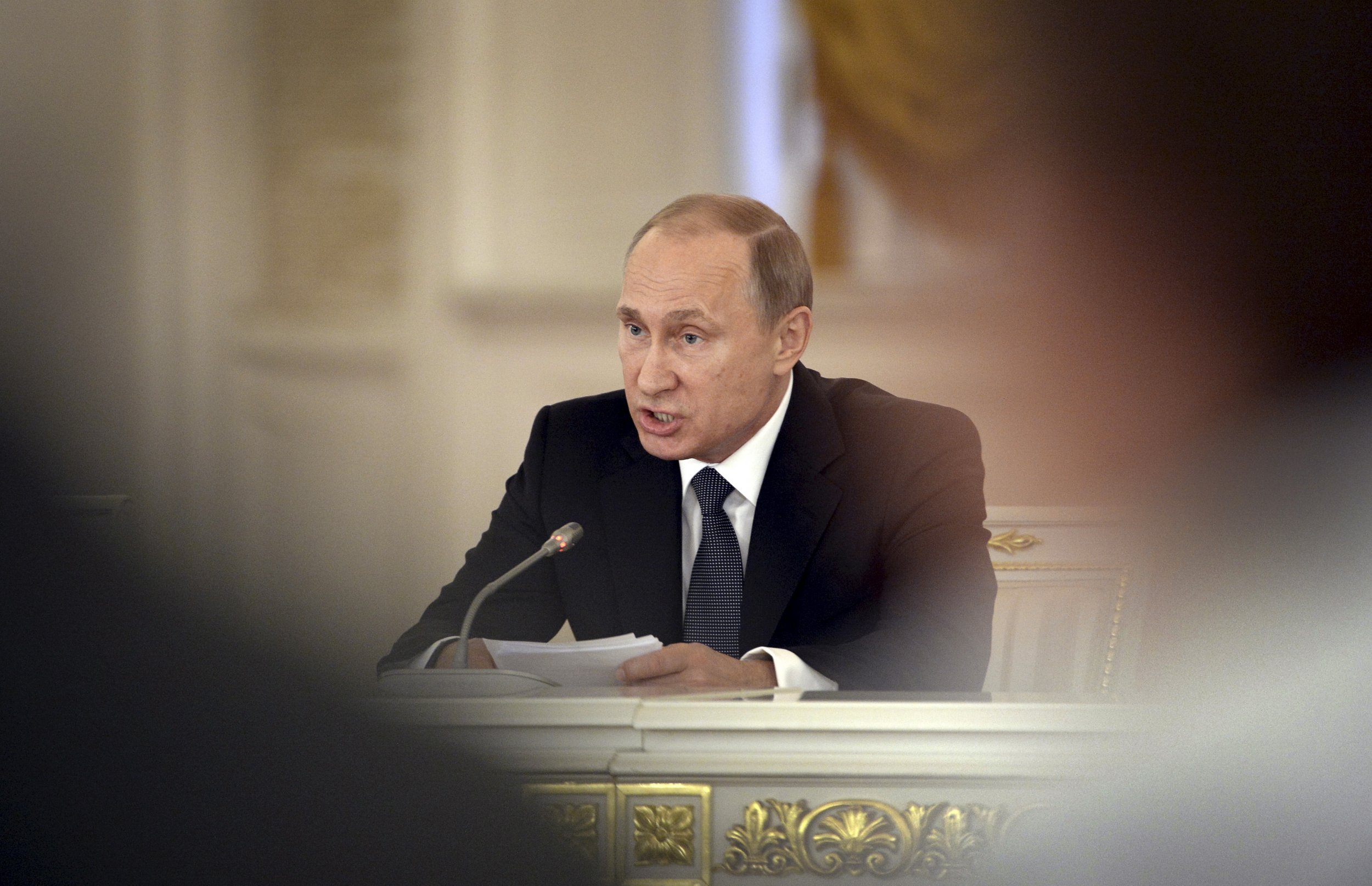 Russian President Vladimir Putin accused the United States of interfering with soccer and hinted at the government's attempt to invalidate his country's successful bid to host the 2018 World Cup in the wake of the 47-count indictment that the Department of Justice handed on Wednesday to 14 top officials.
During a televised interview, the Russian leader on Thursday said it's "odd" that U.S. officials launched the years-long investigation for crimes that didn't happen inside the country's borders and don't affect Americans, according to ESPN.
A day earlier, U.S. Attorney General Loretta Lynch indicted nine Fédération Internationale de Football Association (FIFA) officials, four sports marketing executives and one intermediary on charges of racketeering, wire fraud and money laundering conspiracy, following an FBI investigation that began in the early 1990s. The bribes totaled more than $150 million and were used to arrange marketing contracts, award tournament bids and fix elections.
Lynch said the United States is involved because the defendants abused the country's financial system and violated federal law by using its banking and wiring facilities.
"In many instances, the defendants and their co-conspirators planned aspects of this long-running scheme during meetings held here in the United States," she told reporters Wednesday in Brooklyn, New York.
Officials in Switzerland arrested seven of the defendants charged in the indictment and opened a separate criminal investigation into the 2018 and 2022 World Cup bids in Russia and Qatar, respectively.
Putin reportedly called those arrests "yet another evident attempt to derail Mr. [Sepp] Blatter's reelection as FIFA president." Blatter, the longtime Swiss president of FIFA, was not charged Wednesday. Facing mounting pressure, Blatter released a statement: "As unfortunate as these events are, it should be clear that we welcome the actions and the investigations by the U.S. and Swiss authorities and believe that it will help to reinforce measures that FIFA has already taken to root out any wrongdoing in football," according to The New York Times.
An election that appears preordained to give Blatter a fifth term as the top leader of FIFA is scheduled for Friday.
Putin said he is aware of the pressure Blatter faces because of his support for Russia hosting the next World Cup in three years.
FIFA, which was established in France in 1904, now is headquartered in Zürich, Switzerland. The multibillion-dollar governing body is composed of 209 member associations.