Putin Awards Posthumous Medal to Teenager Who Sacrificed His Life to Save Brother From Bear
Russian President Vladimir Putin has awarded a posthumous medal for bravery to a teenager who was hailed a hero for sacrificing his life to save his brother from a savage attack by a bear.
Last November, Rodion Burakov, 16, was walking with his 13-year-old brother Boris from a water station near their village in the Milkovsky district in the far eastern region of Kamchatka, when they came across a brown bear.
The animal attacked the younger boy first but Rodion managed to distract it by running past it, while Boris ran to the village to raise the alarm.
But by the time hunters and firefighters arrived at the scene, Rodion had been mauled to death and partially buried by the predator, which was shot on the spot, according to the Siberian Times.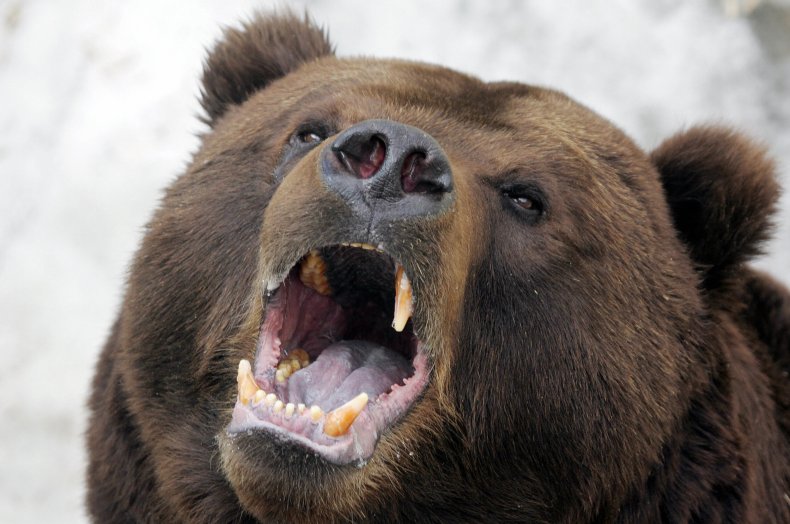 After the tragedy, local residents pushed for the region's governor Vladimir Ilyukhin to recognize the feat of the teenager. Ilyukhin then petitioned the president.
On Monday, in recognition of his bravery, Putin awarded Rodion the state honor. The text of the decree describes the teenager's "courage, bravery and determination," according to RIA Novosti.
Meanwhile Ilyukhin praised Rodion's family and teachers "for raising such a selfless, brave and strong-willed young man."
"This 16-year-old has accomplished a real feat. While he was in mortal danger, he not only stayed by his brother's side, he sacrificed his life to save him. I am incredibly proud there are such people in Kamchatka," Ilyukhin said, according to Russian language outlet Glasnarod.ru.
The threat of bears, which number around 20,000 in this remote part of Russia, is part of everyday life.
However soon after the tragedy, the head of the Milkovsky district, Vladimir Wojciechowski, told Kam 24 that this particular attack was unique.
"I have been living and working in Milkovo for 35 years, and as far as I can remember, there has never been a case when a bear has bitten a child. This is the first such case in the wild," he said.
A 23-year-old employee of Kamchatka's Kronotsky Nature Reserve was killed by a bear in August 2018, while that same month, a 35-year-old woman was seriously injured in an attack by one of the animals, which often are drawn to human settlements by garbage, Kam 24 reported.
Last year, hunters killed around 60 bears in Kamchatka that posed a threat to the local population.
Meanwhile in February, over 50 polar bears descended on a settlement in the remote Russian archipelago of Novaya Zemlya, sparking a state of emergency as the animals entered homes, offices and attacked people.