Vladimir Putin a 'Crocodile' Who Cannot Be Trusted—Boris Johnson
British Prime Minister Boris Johnson said it's "absolutely vital" that Western countries continue supporting Ukraine militarily to fight against the Russian invasion, comparing Russian President Vladimir Putin to a "crocodile" chewing on Ukraine's leg in an interview with Bloomberg.
The British prime minister rejected the idea of negotiations between Kyiv and Moscow that could likely end the war with the ceding of territory by Ukraine, a hard line shared by a majority of Western countries.
In Europe, only Hungary and Italy have recently been urging Kyiv and Moscow to reach a peace deal that would end the war immediately.
"How can you deal with a crocodile when it's in the middle of eating your left leg?," Johnson said when asked about the possibility of Kyiv negotiating with Moscow. "The guy's completely not to be trusted," he added.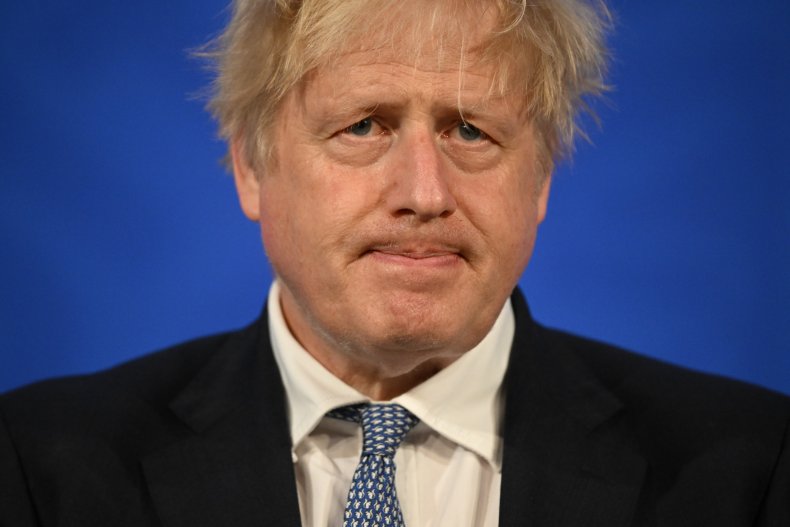 Instead, he called for more military aid for Kyiv.
"I'm afraid that Putin, at great cost to himself and to the Russian military, is continuing to chew through, grind in Donbas, is continuing to make gradual, slow but I'm afraid palpable progress," the British prime minister said while sitting on an airplane.
"It's absolutely vital that we continue to support the Ukrainians militarily."
In his call for support to Ukraine's armed forces, Johnson included Multiple Launch Rocket Systems (MLRS) that can strike targets from a significantly long distance, weapons that Kyiv has recently explicitly said it "badly" needs to match Russia's firepower.
"We need the help of our partners—above all, weapons for Ukraine. Full help, without exceptions, without limits, enough to win," said Ukraine President Volodymyr Zelensky in one of his speeches to the nation this week.
Ukraine's Foreign Minister Dmytro Kuleba, speaking at the World Economic Forum in Davos, specifically said that MLRS are "badly" needed by Kyiv to respond to Russian fire.
In the interview with Bloomberg, Johnson echoed Podolyak and Zelensky, saying the MLRS "would enable them [the Ukrainians] to defend themselves against this very brutal Russian artillery, and that's where the world needs to go."
Multiple American officials have reported that the U.S. is preparing to approve sending MLRS to Ukraine as requested by Kyiv. The weapons would be part of a larger package of military and security aid that could be announced next week.
Update 5/27/22, 8:15 a.m. ET: This article was updated to provide more context.