Vladimir Putin Spokesman on Trump-Russia Investigation: 'We Do Not Even Know Those Individuals'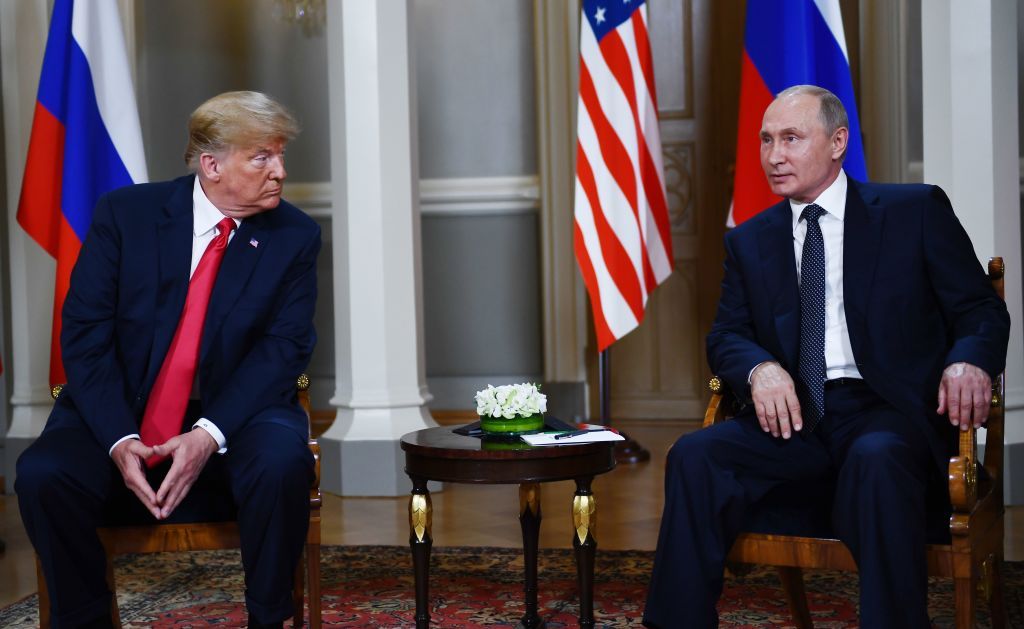 A spokesperson for Russian President Vladimir Putin expressed frustration over the ongoing probe by special counsel Robert Mueller into allegations that President Donald Trump's 2016 campaign team conspired with Moscow.
Asked about new accusations facing Trump's former campaign chairman Paul Manafort, who has already pleaded guilty to multiple charges, Dmitry Peskov said that the Kremlin had "no comment."
"Frankly speaking, we are pretty fed up with following these striking investigations," the Putin spokesman said, according to the Tass news agency on Monday. "We do not even know those individuals who are mentioned in the probe, so I have nothing more to say here." The Kremlin has consistently denied any conspiratorial involvement with Trump or his campaign, despite numerous indictments in the probe against Russians and Russian companies.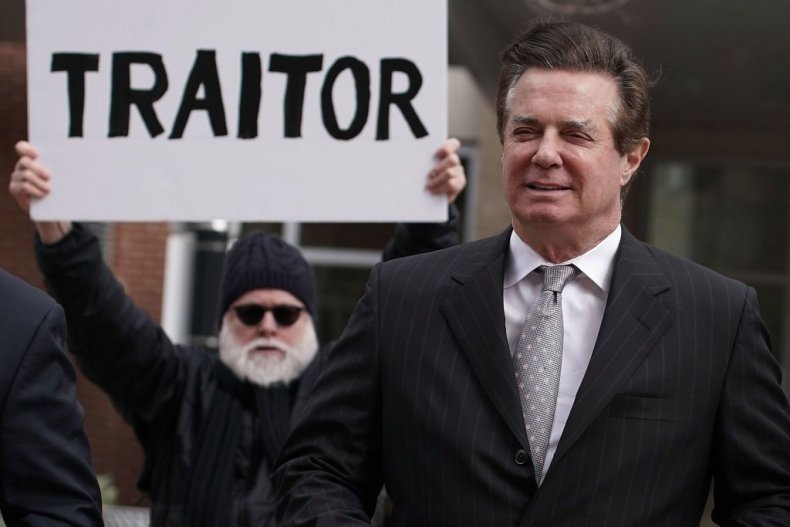 Although Manafort initially made a plea deal with investigators, Mueller's team has since said it should be rescinded, citing "multiple discernible lies." New court filings have accused the former Trump campaign head of lying about his interactions with Konstantin Kilimnik, an associate from Manafort's time working in Ukraine: Investigators formerly accused Kilimnik of having ties to Russian intelligence. Manafort will now face a judge on Wednesday to determine whether he was in breach of his plea agreement.
Peskov's response to the situation also came amid increasing legal peril for Trump following a bombshell sentencing memo for the president's former personal attorney Michael Cohen that was released Friday, December 7. In the document, Trump was identified as "Individual 1" and was alleged to have led a criminal conspiracy to pay off two women using campaign funds. Analysts from across the political spectrum suggested that the allegations would likely lead to an indictment of the president.
Andrew McCarthy, a former chief assistant U.S. attorney and Fox News contributor, said on Sunday that "it's clear that Trump is the target and that he'll be indicted eventually." The right-wing network's legal analyst Andrew Napolitano agreed in Monday comments, saying, "They would not make an allegation like that if they did not have corroborated evidence to support it. And they cannot make an allegation like that unless they're going to do something with it."
Trump has consistently written off the investigation as a partisan "witch hunt." On Monday, he said that the payment allegedly made with campaign funds was only being used because Democrats couldn't find evidence of collusion with Russia.
"So now the Dems go to a simple private transaction, wrongly call it a campaign contribution," the president wrote on Twitter. "Which it was not … but even if it was, it is only a CIVIL CASE," he argued.