Vladimir Putin on Edward Snowden's NSA Leak: He Shouldn't Have Done It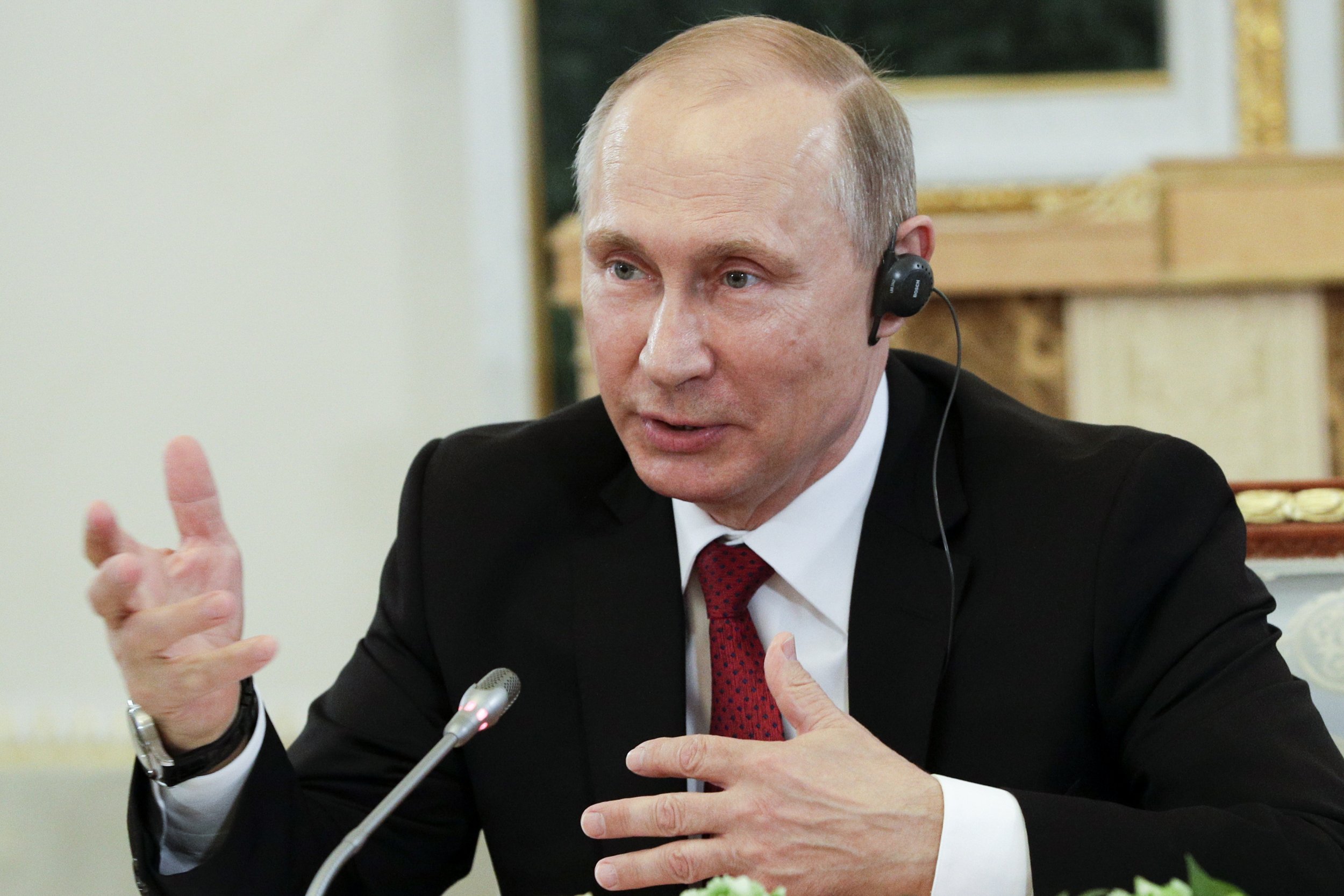 Russian President Vladimir Putin believes Edward Snowden's decision to leak top-secret information from the National Security Agency was "wrong."
Yet speaking in an interview with Oliver Stone for a series called The Putin Interviews, which airs on Showtime on June 12, the Russian president also defended Snowden, a former NSA contractor who is currently living in exile in Moscow.
Related: Putin slams Trump-Russia probe
"As an ex-KGB agent, you must have hated what Snowden did with every fiber of your being?" Stone asks Putin through a translator in a clip from the show.
"Snowden is not a traitor," Putin replies. "He didn't betray the interest of his country. Nor did he transfer any information to any other country which would have been pernicious to his own country or to his own people."
Still, the Russian president said he thought Snowden had other options.
"I think he shouldn't have done it," Putin said.
"If he didn't like anything at his work, he should have simply resigned. But he went further. That's his right. But since you are asking me whether it's right or wrong, I think it's wrong."
The four-part special from Stone will air a week after Putin's much publicized interview with NBC's Megyn Kelly and comes at a time when allegations continue to swirl that Russian intelligence meddled in the 2016 presidential election and possibly colluded with now-President Donald Trump.
During the interview with Stone, Putin also defended the actions of his own intelligence services.
"Our intelligence services always conform to the law," the Russian president said. "That's the first thing. And secondly, trying to spy on your allies if you really consider them allies and not vassals is just indecent. Because it undermines trust. And it means that in the end it deals damage to your own national security."