Vladimir Putin Likes Elon Musk's Tesla, Electric Cars—But Would Prefer You Stuck With Gas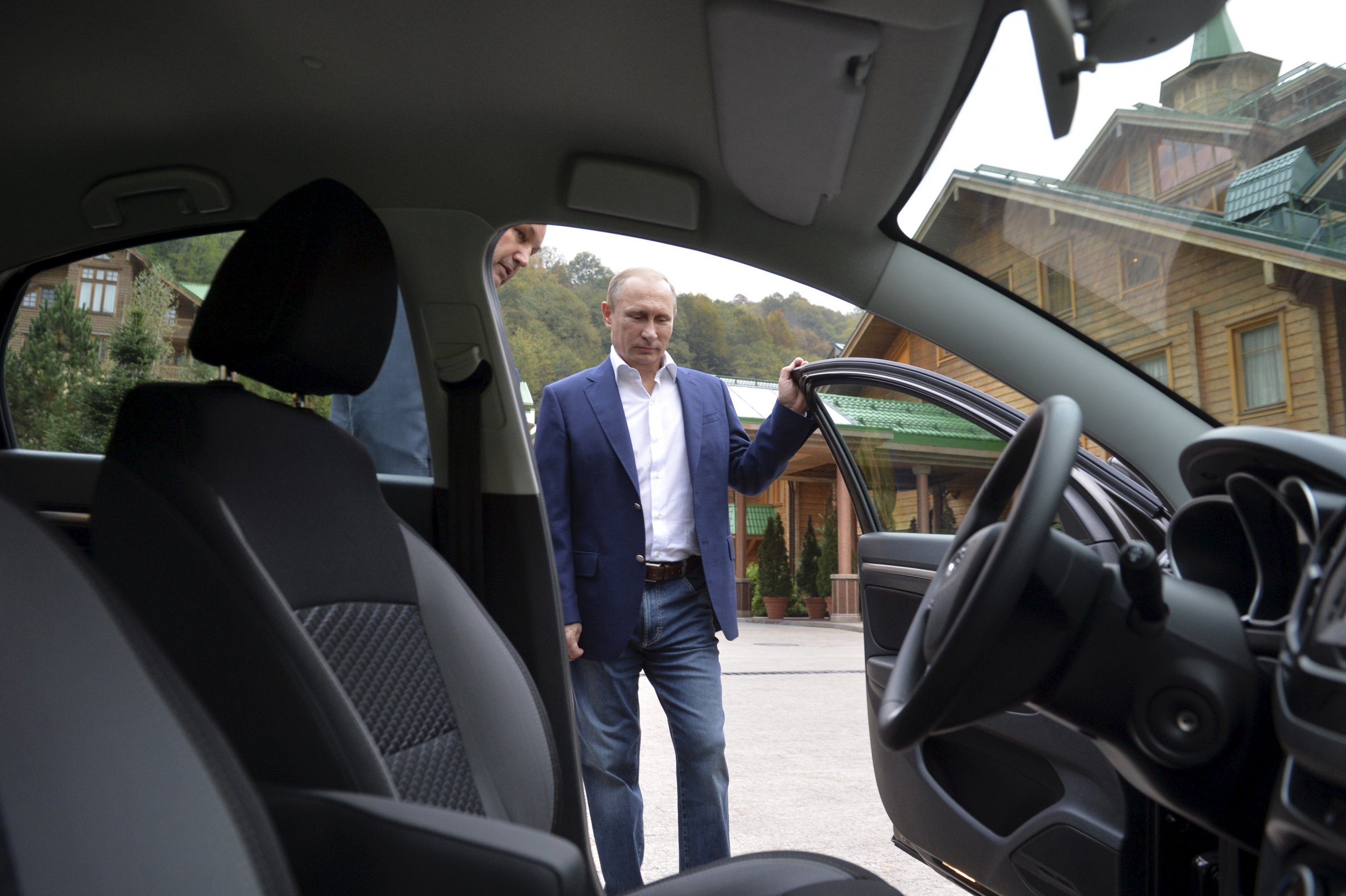 Russian President Vladimir Putin—whose homeland is one of the biggest oil producers in the world—has given a ringing endorsement to electric cars and Elon Musk's Tesla. But the Russian leader still prefers old-fasioned gas.
Asked if he would consider swapping one of his two Soviet-era Volgas or his Lada Niva 4x4 with an electric at an energy conference Putin said: "Of course I can imagine it. I would immediately declare it, of course—I am looking at those who are always concerned about by material wealth."
Putin's personal wealth is a subject of intense speculation, due to both his secretive family life and his modest property declaration, including one apartment in Moscow and a salary of just over $133,000 a year. Financier Bill Browder told Senate earlier this year that Putin's actual worth is around $200 billion.
But it was the contents of the president's garage which reopened the debate this summer, after he told Mitsubishi officials he owned one of their motorbikes, within earshot of cameras. His official declaration made no mention of a motorbike. The Kremlin later clarified that the motorcycle was owned by the presidential garage.
Speaking to the Interfax news agency at Wednesday's energy conference in Moscow, Putin confirmed he has already driven electric cars.
"Our manufacturers who dream about producing electric cars have shown me such already. I am of course familiar with the U.S., Asian and in particular Japanese manufacturers," Putin said, not specifying brands or models. "I have ridden on all of these cars."
"It must be said that I like these cars, especially because they are modern, dynamic, agile, fast and effective," Putin said. Asked if he could see himself steering the wheel of a Tesla car, Putin answered: "Why not?"
"But I will reiterate again, in my view at the end of the day presently the most eco-friendly type of fuel remains one for gas engines," Putin underlined.