Vladimir Putin Fires Military Generals as Russia Launches Biggest Military Exercises in Four Decades
Russian President Vladimir Putin fired 15 Russian generals on Tuesday as the country prepares to launch its biggest war games in over four decades. Among those fired were Vladlen Aksenov, the deputy minister of the Russian Ministry of Emergency Situations, and Sergei Koryuchin, head of federal penitentiary services in Russia's Omsk region.
Generals in Russia are often fired in groups, experts note. Eleven generals were fired in April 2018, and other groups were let go in 2016 and 2017. During previous rounds of dismissals, some officials were arrested for corruption, and this week's case was no different. At least one general, Mikhail Begun, the minister of emergency situations in Russia's Tomsk region, was also apprehended on corruption charges for allegedly taking bribes. Experts say they suspect more arrests could soon be carried out.
"The reasons why generals are fired vary, and in years past they've mixed the reasons why any particular guy is let go: lost a bureaucratic struggle; the leadership doesn't want a guy to become too ensconced in a position and turn it into a fiefdom; actual policy differences; or unapproved corruption," Yuval Weber, a Russia expert at the Daniel Morgan Graduate School and DMGS-Kennan Institute Fellow at the Wilson Center, in Washington, D.C., told Newsweek. "On the last point, no one at the top is clean but sometimes an official can go too far. When someone loses a bureaucratic struggle, evidence of corruption can also be found, so it's hard to tell the story or its causality without digging in deeper."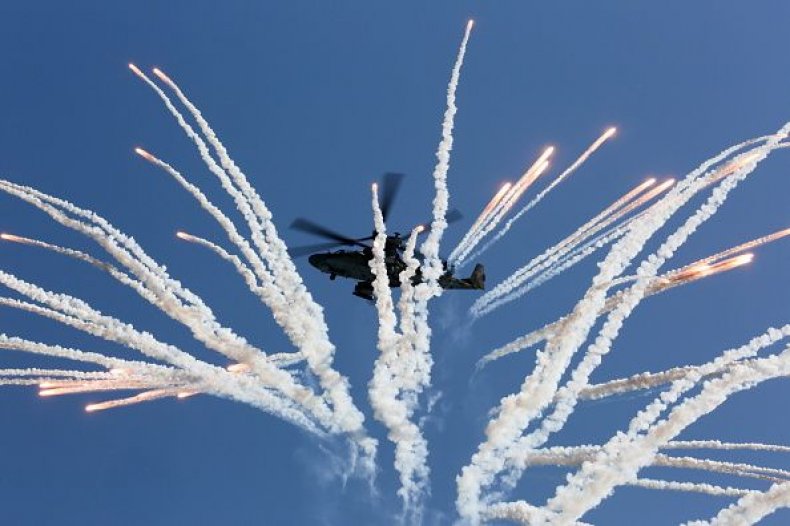 The military in Russia generally wields significant political influence. According to a recent report by Transparency International Russia, around 20 percent of Russia's State Duma, the Russian legislative body, simultaneously act as lobbyists for the military and other law enforcement. Many lawmakers also have deep connections to the Russian intelligence services and interior ministry.
"The corruption in Russia is above and beyond what a normal, Western informed observer can even imagine. An oversized, all-powerful state, that is the root cause of corruption. Shuffling generals is like rearranging chairs on the Titanic," Ariel Cohen, a Russia expert and senior fellow at the Washington-based think tank Atlantic Council, told Newsweek. "If we go back through Putin's tenure, it is a regular phenomenon in terms of mowing that lawn. He believes in mowing the lawn regularly."
Meanwhile, Russia's Defense Minister Sergei Shoigu announced that the country would soon hold its biggest military exercises since 1981. Around 300,000 troops and 1,000 aircraft will participate in the exercises, dubbed Vostok 2018. The exercises will be held in mid-September, and Chinese and Mongolian troops are expected to join. Kremlin spokesman Dmitry Peskov noted that the games are essential for Russian defenses in an era when the world has turned against the country.