Russian President Vladimir Putin Praises Women for 'Staying Beautiful' While Doing It All on International Women's Day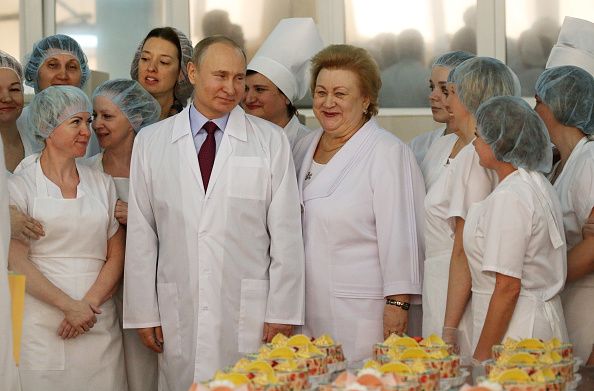 For International Women's Day, Russian President Vladimir Putin congratulated Russian women for doing it all, including staying beautiful.
"You manage everything at work and at home whilst staying beautiful, bright and charming," Putin said in a video posted to the Kremlin's website. "It is hard to imagine the history and development of our country without the contribution of the great Russian women."
Putin went on to give a short speech about the importance of child-rearing and maintaining "traditional values," putting special emphasis on women's place in society in relation to men.
"You go all the way to create a new life—the birth of a child. This great happiness of motherhood, parenting, always transforms the world, fills it with kindness, tenderness and compassion, asserts those traditional values that have always been strong in Russia," Putin added, noting that women had a special role as "wives, mothers, grandmothers, sisters and daughters."
The Russian president also told Russian women that men should offer them their strength.
"We, men, must say frankly that it is not always easy to be worthy of you… But we will be striving for that and do everything for the women to feel our strong reliable shoulder, to feel that we always appreciate and love you, and not just on holidays," Putin said. "My best greetings on International Women's Day. This spring day is always full of flowers and gifts, lit up with the joy of our women and your shining smiles."
Russia is known for traditional gender norms and old-fashioned concepts of femininity, and the country's president has a history of making comments about women's physical appearance that many in the West would consider sexist.
"What does a young woman need to maintain her figure? Three things: a workout machine, a masseuse, and a suitor," Putin joked during a recent meeting with female police officers. The video of the encounter, posted to Instagram by the Kremlin, shows the female police officers laughing at the joke.
Putin has also suggested that "weakness" was a positive trait in a woman and stressed that women should be in their home, taking care of the family.
International Women's Day, an important holiday in Russia that emerged from the Communist era of the Soviet Union, tends to reaffirm these traditional gender norms. Russian television often calls on men to treat the "beautiful half of humankind" on International Women's Day. Children are also asked to recite poems in school about women's beauty, and men are usually encouraged to buy women flowers.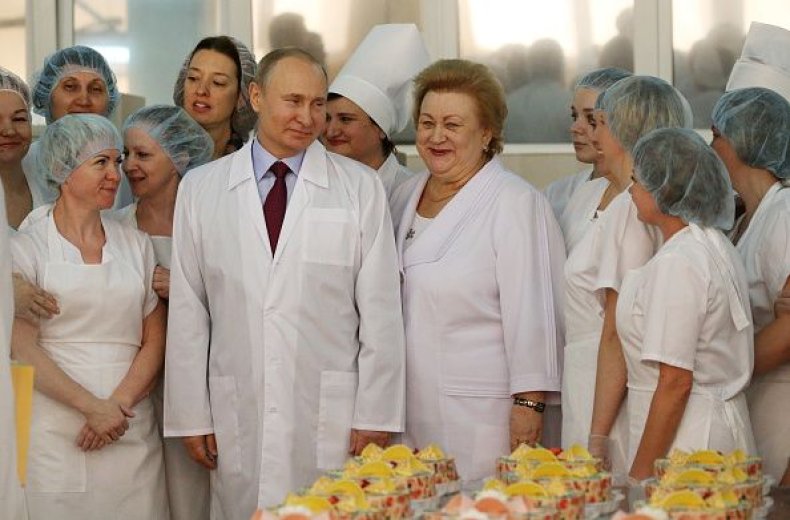 For International Women's Day in 2017, Putin praised Russian women for their "beauty" and "tenderness," and for "always being on time."