Putin Says U.S. Ignored Russia's Invite for Cybersecurity Collaboration
Russian president Vladimir Putin has said that his offer to the U.S. to co-operate on cybersecurity remains unanswered and rejected claims of interference in the U.S. election.
In an interview on his 68th birthday for a state-backed TV channel, the Russian leader also gave an assessment of the U.S. presidential campaign and offered warm words for Joe Biden, although he criticized the tone the Democratic contender took during the first presidential debate with President Donald Trump.
Last month, Putin proposed restoring co-operation between Moscow and Washington in in international information security. When asked if the U.S. had responded his appeal, Putin told Rossiya: "No. Unfortunately, just like with other Russian initiatives, there was no answer.
"There are ongoing complaints about Russia's hyperactivity, alleged hyperactivity, in the information sphere, interference in U.S. elections, and other allegations, which are completely unfounded," he added.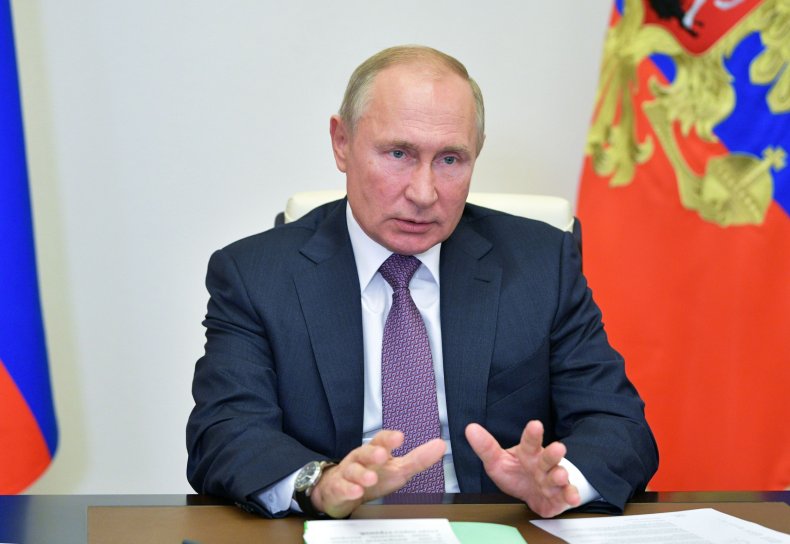 Putin insisted Russia were "impartial observers" who "do not interfere in the election process," although director of the F.B.I., Christopher Wray warned last month Moscow was pursuing a disinformation campaign against Biden, The New York Times reported.
In Wednesday's interview, Putin also said the insult Democratic contender Joe Biden levelled at President Donald Trump about his ties with Moscow demonstrated the status of Russia on the world stage.
The Russian leader was asked about the U.S. campaign in which his name "is mentioned all the time," like during the debate last week in Ohio where Biden called Trump "Putin's puppy."
Referring to the heated nature of the debate, Putin said: "What can I say about the exchange of tough statements and even direct accusations? It is a demonstration of the level of the political culture, or the lack of it."
"When anyone tries to humiliate or insult the incumbent head of state... this actually enhances us, because they are talking about our incredible influence and power," Putin said.
"In a way, it could be said that they are playing into our hands," he said, adding, "this is none of our business. Let them sort it out among themselves."
Putin went on to say that Trump had "repeatedly expressed interest in the improvement of Russian-American relations," and said that there have been "positive steps" to build ties. But the Russian president felt that "the intentions that President Trump spoke about earlier have not been fully realized."
"The greatest number of restrictions and sanctions were introduced during the Trump presidency. Decisions on imposing new sanctions or expanding previous ones were made 46 times. The incumbent's administration withdrew from the INF treaty," he said which was "a very drastic step."
Putin believed there had also been "rather sharp anti-Russian rhetoric" coming from Biden but added that the Democratic Party he represents "is traditionally closer to so-called liberal values, closer to Social Democratic ideas, if compared to Europe, and it was from the Social Democratic environment that the Communist Party evolved."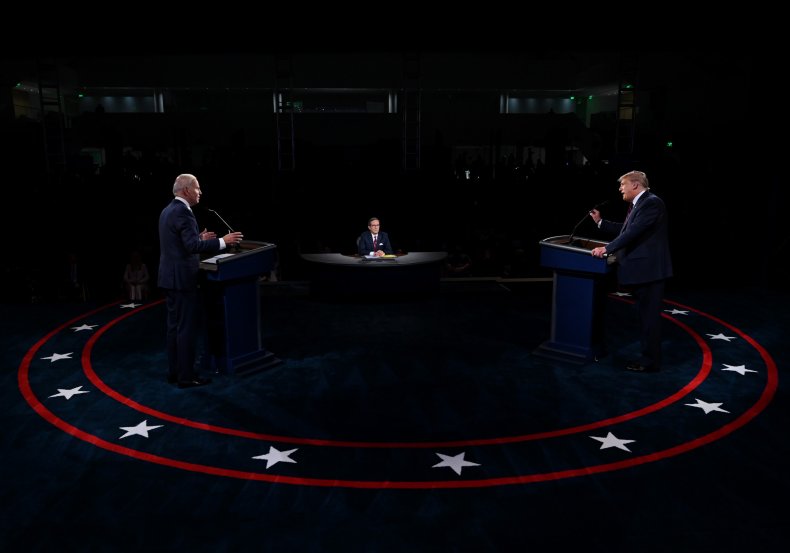 Putin also commented that Biden "has said openly that he was ready to extend the New START or to sign a new strategic offensive reductions treaty," referring to the agreement limiting U.S. and Russian nuclear warheads that expires next year.
"This is a very serious element of our potential collaboration in the future," Putin said.
Putin's comments about Biden and the Democrats could be simply be a practical consideration because of his lead in the polls.
"I think this is just a reflection of their awareness that they will almost certainly have to deal with a Biden administration come next year," said Russia expert and honorary professor at University College London's School of Slavonic and East European Studies, Mark Galeotti.
"There was never any real liking for Trump in Moscow. He may have been a disruptive force in the West, but also for Russia, and U.S. policy towards Moscow is now tougher than it has been at any point since the collapse of the USSR," he told Newsweek.