Vladimir Putin Lied to Melania Trump About the Size of His...Fish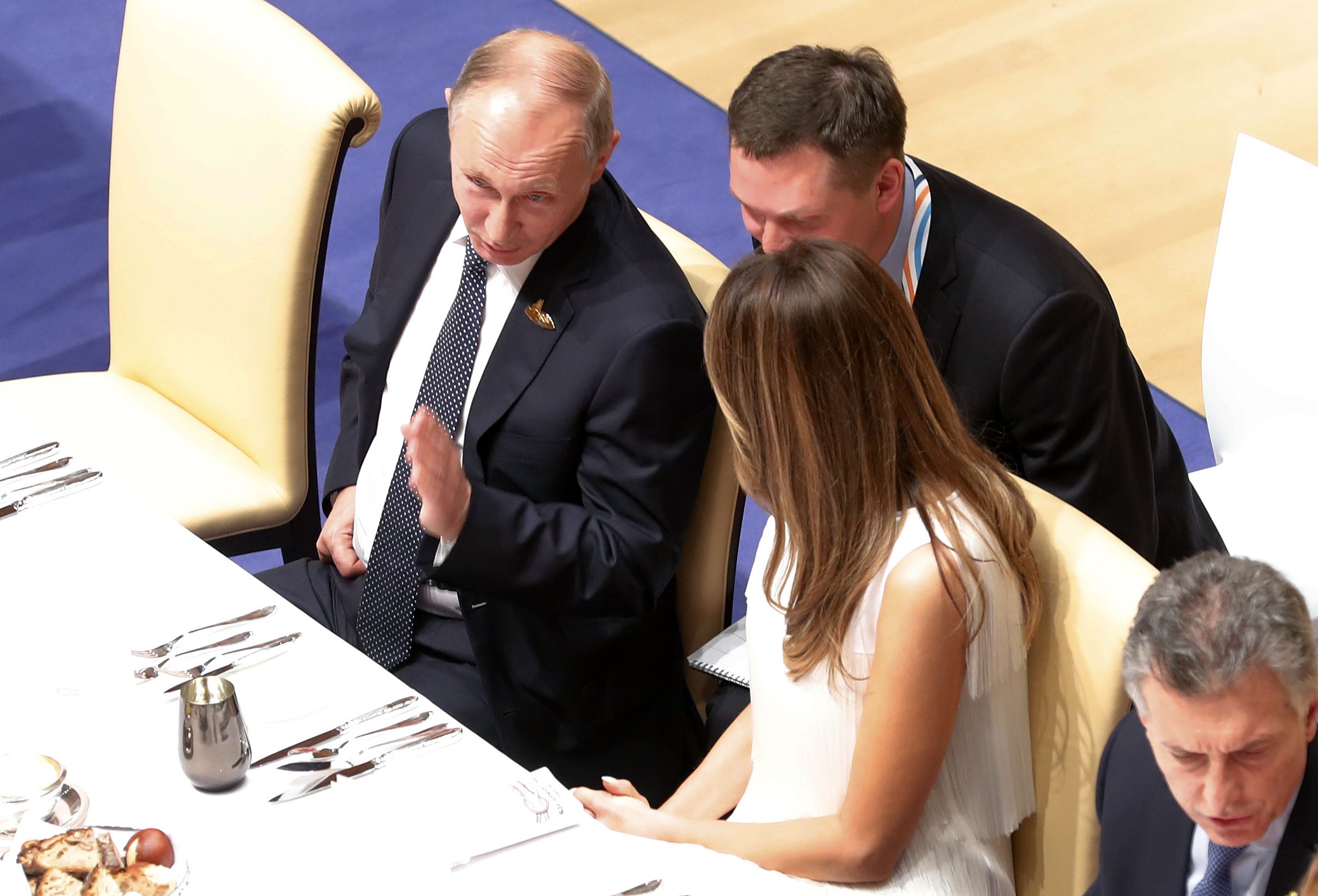 Russian President Vladimir Putin has admitted he lied to first lady Melania Trump at the G-20 summit in Hamburg, Germany, last year—about the size of his catch on fishing trips.
Putin was seated with Trump and Emanuela Mauro, the wife of Italian Prime Minister Paolo Gentiloni, at a dinner during the summit. In an interview for upcoming Russian documentary World Order 2018, the president said he told a white lie boasting about his fishing expeditions.
"I told them about Russia. About Siberia. About fishing. But, of course, as you do on such occasions, I fibbed a little. When you are talking about fishing, how do you not embellish?" Putin told Vladimir Solovyov. "I told them about Kamchatka. About the fauna. About the tigers."
Oddly, Solovyov asked Putin if he tried to "recruit" either one or both of the women. Putin responded: "No. I haven't done that in a long time. Even though I used to love doing that. That was my job, as you know, for many years."
World Order 2018 will air on Russian television this weekend, but it is already available to stream on Solovyov's VK social media page.
Prior to the G-20 dinner in Hamburg on July 7, the first lady met Putin earlier that day, when she was sent in to try to end a long-running meeting between the Russian president and President Donald Trump.
The meeting lasted around two hours, one hour of which was after Melania tried to intervene.
Secretary of State Rex Tillerson told reporters at the time, "It didn't work."
The first lady is currently under scrutiny for gaining U.S. citizenship with an EB-1 visa, or an "Einstein visa," which is usually reserved for people who demonstrate extraordinary ability. According to The Washington Post, the visa is usually reserved for "academic researchers, multinational business executives or those in other fields, such as Olympic athletes and Oscar-winning actors."
Additional reporting by Damien Sharkov.