Vladimir Putin Is Manipulating Donald Trump, Says Republican Congressman and Ex-CIA Officer
A Republican congressman claimed Thursday that President Donald Trump was being manipulated by Russian President Vladimir Putin, and actively took part in a "Russian disinformation campaign."
Representative Will Hurd of Texas, who previously worked as an officer with the Central Intelligence Agency, directly challenged Trump's disastrous press conference with Putin, and reminded the country of how and what Congress can do to check the president, in an op-ed published by The New York Times.
"Over the course of my career as an undercover officer in the CIA, I saw Russian intelligence manipulate many people. I never thought I would see the day when an American president would be one of them," Hurd wrote.
Hurd took specific umbrage with the president's failure to initially back U.S. intelligence agencies while he stood beside Putin on Monday following a private meeting and bilateral discussion.
"The president's failure to defend the United States intelligence community's unanimous conclusions of Russian meddling in the 2016 election and condemn Russian covert counter-influence campaigns and his standing idle on the world stage while a Russian dictator spouted lies confused many but should concern all Americans," Hurd wrote. "By playing into Vladimir Putin's hands, the leader of the free world actively participated in a Russian disinformation campaign that legitimized Russian denial and weakened the credibility of the United States to both our friends and foes abroad."
Hurd said Congress has helped with legislation to bolster Ukraine's government in its fight against Russia, noting the chamber's passing of a bill that required more sanctions against Putin's regime specifically over meddling in the 2016 election. He also called for the Intelligence Authorization Act to reach "the president's desk" in order to better fund the U.S. intelligence community.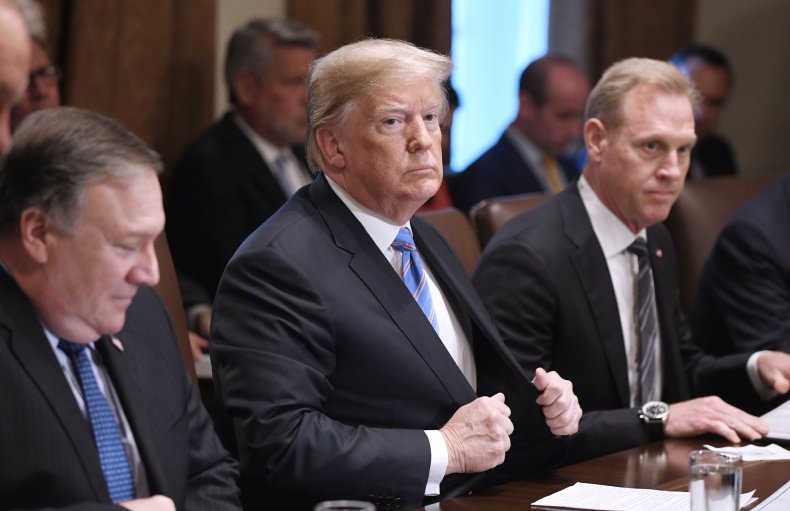 From a state that Trump won by more than 1.2 million votes in 2016, Hurd's firm words, particularly toward a president from his own party, could fall flat on most Republicans.
Polls released earlier this week showed Republicans overwhelmingly backed Trump's handling of his press conference with Putin in Helsinki. Seventy-nine percent of GOP members polled approved of Trump's performance, and another found that 71 percent of Republicans also approved of his work on improving Russian relations.
Still, Republican lawmakers immediately called on Trump to clarify his initial comments about believing Putin over the U.S. intelligence community, while Director of National Intelligence Dan Coats released a statement backing the conclusion that Russian interfered in 2016.
The president altered his stance on Russia's role in the election several times this week, but called his summit with Putin a "great success" and blasted the media for its criticism.