Vladimir Putin Says He's a 'Decent Person' and Decent People Get Married: 'I Will Have to Do It Someday'
During his annual press conference, Russian President Vladimir Putin, who never discusses his personal life, hinted that he might get remarried.
A Russian journalist posed the question about whether Putin will get married again. The Russian President's answer was matter of fact: "As a decent person, I will have to do it someday," Putin replied. The comments reflect the traditional gender norms that Russia's top leadership promotes, including the belief that people should get married and remain in heterosexual partnerships throughout their life.
Russia's promotion of "traditional values" has resulted in the country banning same-sex relationships and making it illegal to discuss homosexuality with children. What's more, since 2010, Russia has been lobbying the United Nations Human Rights Council to have "traditional values" designated as a protected right. Russia's 2015 national security strategy also mentions "traditional values," which is deeply entwined with concepts of the Russian Orthodox Church, Russian nationalism, and women's and men's roles in the traditional family.
Still, some have pointed out that Russia's concept of "traditional values" is rather nebulous. The 2015 definition in the national security strategy defines the term as, "priority of the spiritual over the material; protection of human life and of human rights and freedoms; family; creative labor; service to the homeland; moral and ethical norms; humanism; charity; fairness; mutual assistance; collectivism; the historical unity of the peoples of Russia; the continuity of our motherland's history."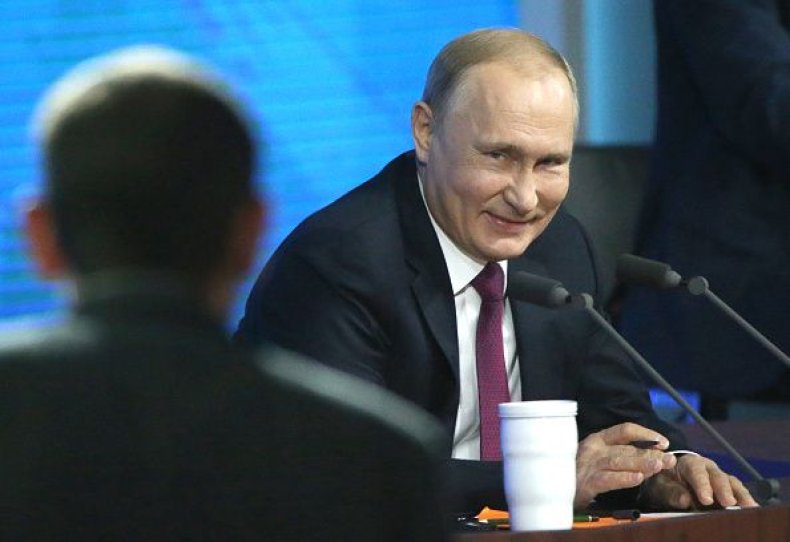 The definition of marriage within Russia's "traditional values," however, is more explicit. The country's official Family Policy states that the main purpose of marriage is to have children.
In this context in which marriage and procreation are viewed as a "service to the homeland," many scholars and researchers of gender norms in Russia point out that the country's leadership has often been sexualized to reinforce the concept of traditional gender relationships.
"Russian politics was rife with images reinforcing the masculinity of the regime's leadership, not only those reflecting Putin's endless series of macho acts (riding a Harley Davidson with a Russian motorcycle gang, shooting a Siberian tiger, flying a firefighting helicopter to quell the forest fires that choked Moscow in summer 2010, etc.), but also images emphasizing attractive young women's support for the regime as it strove to remain in power," wrote Valerie Sperling in her book Sex, Politics, and Putin.
Despite this, the Russian president's marriage has been displayed less frequently than that of most U.S. presidents, who frequently hit the campaign trail with their wives and attempt to emphasize their marital fidelity and family values.
Indeed, U.S. President Donald Trump has been criticized for allegedly ordering his former longtime fixer to pay hush money to women who accused him of having an affair and violating campaign finance laws. The assumption implicit in these criticisms is that allegations of infidelity would hurt a political candidate's prospects.
Putin, however, divorced quietly in 2013, after nearly 30 years of marriage, and has not been linked with anyone romantically since.