Democratic Senator Robert Menendez of New Jersey said Friday that Russian President Vladimir Putin and Saudi Crown Prince Mohammad bin Salman own President Donald Trump and can do whatever they want.
The comment was made in a tweet attached to a video of the Russian and Saudi leaders greeting each other warmly at the G20 summit in Argentina with an enthusiastic high-five that turned into an emphatic handshake. Menendez shared a video of the greeting on Twitter with the caption: "That feeling when you own the President of the United States and can do whatever you want."
Trump is one of the only U.S. officials who has refused to criticize the Saudi crown prince and the Russian president for violating human rights and attacking their neighbors. Many critics of the president suspect that is because he has personal business ties with both leaders, and some believe that Russia has collected compromising information with which to blackmail the president.
Trump recently issued a presidential statement in which he admitted that he does not want to compromise the U.S. relationship with Saudi Arabia because Riyadh has entered into lucrative arms deals with U.S. companies. A special counsel is also currently investigating whether members of the Trump campaign colluded with the Russian government to influence the outcome of the 2016 presidential election.
When the Democrats take over the House of Representatives in January, it is likely they will launch an investigation into the Trump family's business interests and whether they have influenced U.S. foreign policy.
Meanwhile, both Russia and Saudi Arabia are being criticized for attacking their neighbors. On Wednesday, Senators voted to move forward a bill that would put an end to U.S. support for the Saudi-led war in Yemen, which has caused a humanitarian disaster. Last Sunday, Russia entered into a confrontation with Ukrainian navy ships entering the Sea of Azov and took several Ukrainian soldiers hostage. Moscow is already subject to international sanctions over its military support for pro-Russian separatists in eastern Ukraine.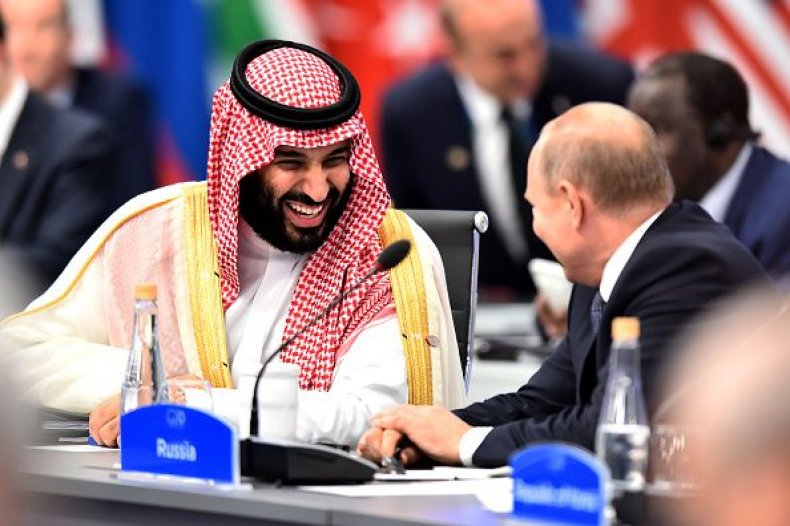 Trump eventually canceled his plans to meet with the Russian president at the G20 because of the incident, but Russian officials said Friday morning that Trump and Putin would have an "impromptu meeting" on the sidelines.
The White House said Friday that Trump had "exchanged pleasantries at the leaders' session" with the Saudi Crown Prince "as he did with nearly every leader in attendance."