Vladimir Putin: Using Meldonium Is Not Doping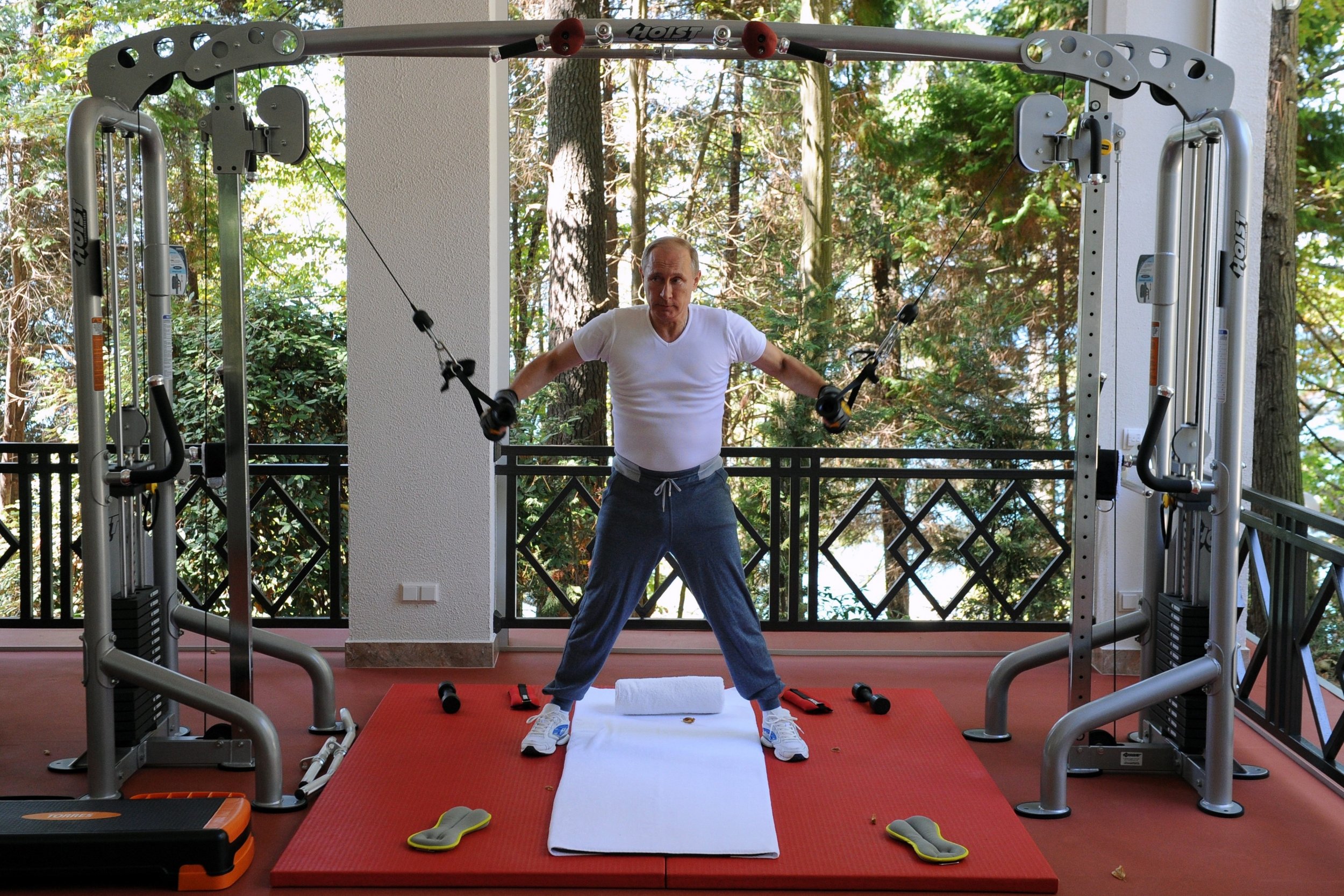 At least the 170-plus athletes who have tested positive for meldonium know they have one of the world's strongmen on their side.
Vladimir Putin, the Russian president, used part of his annual phone-in on Thursday to defend those who have tested positive for the angina drug—many of whom are Russian—saying it has no performance-enhancing effects.
"This substance was never considered as doping," Putin said—which is, partly, true, if heard in the right context. "It doesn't influence the result. That's totally certain. It just keeps the heart muscles in good condition under high load."
WADA, the World Anti-Doping Agency, banned meldonium on January 1 following a year of research and consultation, having concluded athletes were taking it with the intention of enhancing performance.
Since then, at least 172 samples have tested positive for the drug, invented in Latvia and marketed there under the name Mildronate, including that of Maria Sharapova, the five-time Grand Slam winner from Russia.
Putin may have been invoking both the careful wording of WADA's statement—the agency has not yet been able to prove that meldonium directly affects performance—and expert opinion that has questioned its benefits as an enhancer.
On Wednesday, WADA appeared to take a step back, issuing a statement in which it clarified that anyone testing positive for meldonium before March 1 with a concentration of between 1 and 15 micrograms may escape punishment, due to scientific uncertainty as to how long the drug remains in the body for before excretion.
The International Tennis Federation (ITF) says Sharapova will still face a hearing into her positive test, which came at the Australian Open in January, for which no date has yet been set. If she can be proven to have taken the drug after January 1, she could face a ban of up to four years.