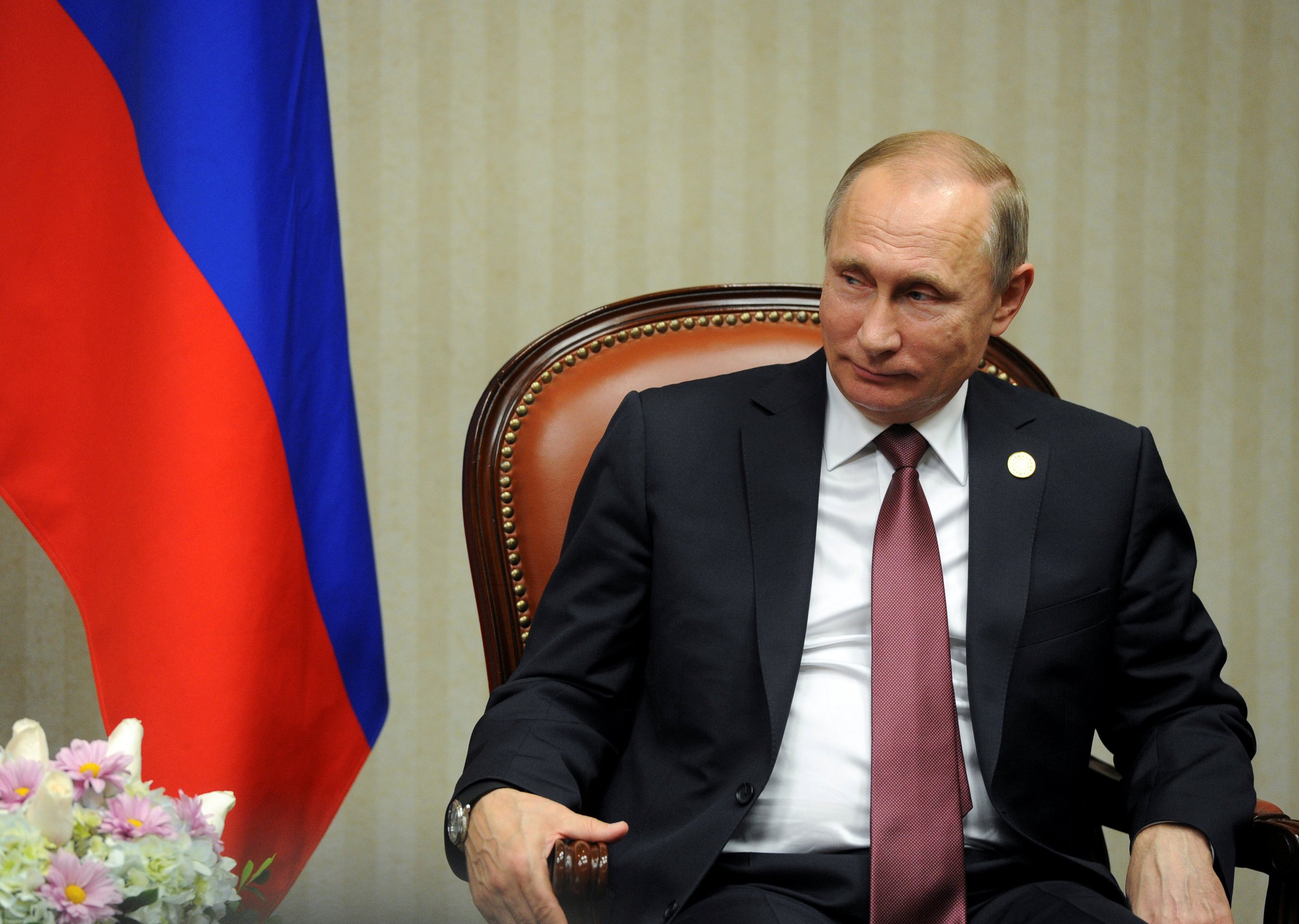 Russian President Vladimir Putin took another swipe at NATO expansion and said Russia should implement "countermeasures" to halt any expansion of Western facilities designed to deter Russian forces.
Putin made the comments in U.S. director Oliver Stone's new documentary on the conflict in Ukraine, which aired on Russian television channel REN TV for the first time on Monday night.
The film, Ukraine on Fire, features interview segments with Putin and the ousted pro-Russian Ukrainian President Viktor Yanukovych and offers a take on the conflict controversial in the West, portraying the U.S. as the instigator of tension in Kiev. Speaking to Stone, Putin claimed large NATO powers were able to impose military decisions on smaller states.
"Why do we react so sharply to NATO enlargement? What worries us is the way decisions are made," Putin said. "When a country becomes a NATO member, it becomes hard for it to oppose pressure from such a large leading NATO country as the U.S. and whatever is convenient for it can appear there, be it a missile defense system, new bases and, if necessary, new strike capabilities."
Putin continued that Russia felt it was "obliged, in relation to this, to undertake countermeasures" should Moscow feel NATO's capabilities posed a potential threat. The defense committee chief of Russia's upper house of parliament issued a similar warning earlier on Monday.
"I don't always understand the logic of our partners," Putin told Stone, adding that he believes the "Atlantic camp" needs an "eternal enemy" to stay united.
Currently Romania and Poland are set to host elements of the U.S.-allied missile shield and both countries had expressed prior interest in doing so. There are no permanent NATO deployments to Eastern Europe, despite calls from Poland and its Baltic neighbours for the U.S. and other western states to make such deployments.
NATO Spokesperson, Oana Lungescu dismissed the idea that any deployment could happen without the hosting country's request.
"All decisions in NATO are taken by consensus, which means that a decision can only be taken with the agreement of every single Ally – no matter how big or small," she tells Newsweek. "For example, the four multinational battalions that NATO will be deploying to Poland, Estonia, Latvia and Lithuania next year have been invited by the host nations – and follow a decision by all 28 NATO allies at the Warsaw summit in July."
"At the same time, the decision for any country to take part in NATO-led deployments or missions falls to that country alone, according to its own procedures. No member of the Alliance can decide on the deployment of any other Ally's forces. For nearly 70 years, NATO has helped to preserve the peace in Europe, keeping all our nations safe. That is our job, and we will continue to do it," she said.