Vladimir Putin Pens Letter to Donald Trump, Says They Should Talk About "Extensive Agenda" Of United States and Russia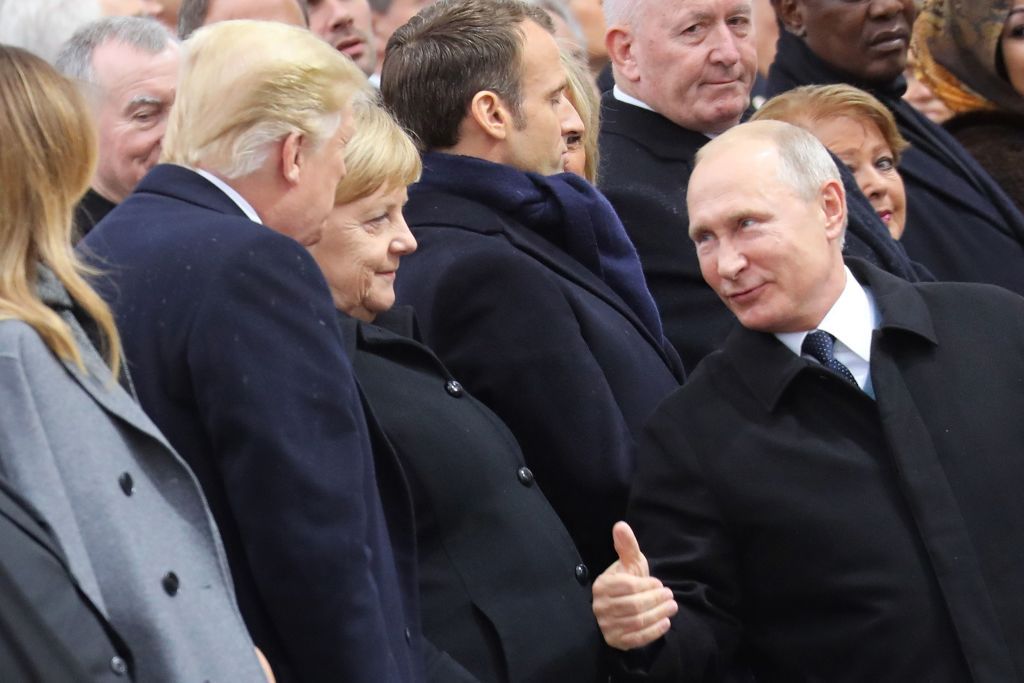 Russian president Vladimir Putin has extended an invitation to U.S. president Donald Trump to discuss policy between the two nations in 2019.
The Kremlin confirmed Putin's note by issuing a statement on Sunday, saying: "In a Christmas and New Year greeting message to President of the United States of America Donald Trump, Vladimir Putin stressed that Russia-US relations are the most important factor behind ensuring strategic stability and international security, and reaffirmed that Russia is open to dialogue with the United States on the most extensive agenda."
The letter is just one of several that Putin wrote to various world leaders, including German Chancellor Angela Merkel, Chinese President Xi Jinping, British Prime Minister Theresa May and Syrian leader Bashar al-Assad.
The letter to Trump comes after the president canceled a meeting with Putin in November following Russia opening fire on Ukranian Navy ships and seizing the crews and the boats. The two leaders also failed to meet in Paris during the 100th anniversary of the Armistice.
According to a report from AOL, Putin wants to discuss the United States' plan to withdraw from a nuclear arms deal made during the Cold War.
Russian Foreign Minister Sergei Lavrov was quoted by Russian news agency TASS that it is now up to the U.S. to hold a meeting with Russia.
In messages to other leaders, Putin discussed relations between the two countries, including his message to Assad.
"(Putin) stressed that Russia will continue to provide all-round assistance to the government and people of Syria in their fight against terrorism and efforts to protect state sovereignty and territorial integrity. The Russian leader wished the Syrian people the earliest return to peaceful and prosperous life," the Kremlin statement said.
The message to Assad comes weeks after Trump announced that the U.S. will remove 2,000 troops from Syria. Russia has been supporting Syria's military since 2015. The decision from Trump sparked outrage from several high-ranking military officers, as well as the resignation of Trump's Secretary of Defense, James Mattis.
Mattis will leave the post on Jan. 1, 2019.
In his message to President Xi, Putin said, "The relations of comprehensive trust-based partnership and strategic interaction between the Russian Federation and the People's Republic of China have reached an unprecedented level."
This is not the first time that Putin has penned a note to Trump and other world leaders. The Russian president also sent notes in 2017, telling Trump that the two countries needed to come together to promote "pragmatic cooperation designed for the long term."
Putin also sent letters to former-President Barack Obama when he was in office, including a message delivered on Independence Day in 2016.