Is Vladimir Putin the World's Richest Person? Congress Sets Out to Find Russian President's Hidden Net Worth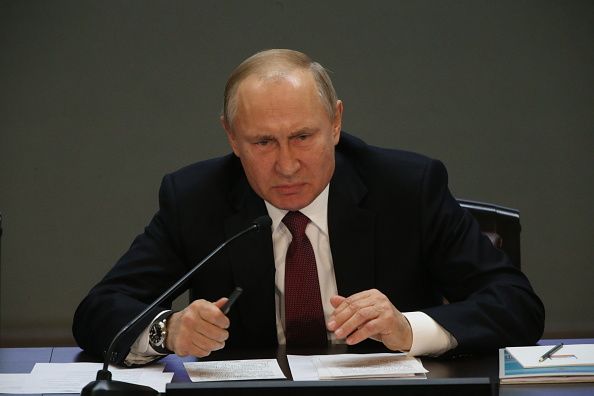 Kremlin spokesman Dmitriy Peskov brushed off the news of congressional efforts to audit President Vladimir Putin's wealth and assets, calling the initiative just another example of Russia bashing from Washington.
"It can hardly be taken seriously. Most likely it's just some more Russophobic fuss. We've long learned to take that with irony," Peskov told reprorters in Moscow last week.
But many experts in Washington argued that a more accurate understanding of Putin's wealth could help crack down on cross-border corruption and give the U.S. more leverage with a foreign adversary. Putin has long been secretive about his financial holdings, but experts said that he could be the wealthiest man in the world, and that much of his assets have been stolen from the Russian state and handed over to a network of allies and oligarchs.
"Even though a public report is unlikely to contain great detail on Putin's illicit wealth, highlighting his family's vast holdings and placing an estimate on what he has plundered from the Russian state hits at an area of rare weakness—domestic corruption, for a leader who consistently has enjoyed high approval ratings," Brian O'Toole, an experts in economic sanctions at the Atlantic Council, told Newsweek.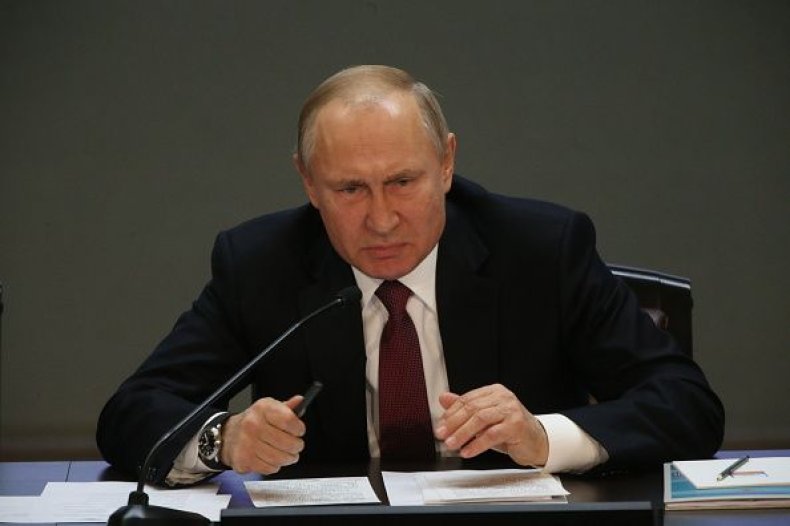 "Beyond that, hitting out at Putin's wealth and involving his family in the analysis would be certain to annoy him, which is not an insubstantial outcome," O'Toole added.
A bipartisan group of lawmakers submitted a bill in February that could require the director of national intelligence to present a detailed report on Putin's personal assets and net worth. The report would include information about the assets, investments, bank accounts and other business interests of both Putin and his closest allies and family members.
John Wonderlich, executive director of the Sunlight Foundation, an organization that advocates for transparency and open government, said it was uncommon for the government to pass a bill to collect this type of information.
"I think it would be useful to have an overall more reliable estimate of Putin's personal financial wealth because it would be helpful to have a better sense of how his influence is functioning, not just in that region of the world, but all over the world, because that's the way that global wealth functions," Wonderlich told Newsweek.
"I'm not sure this bill is the right way to go about it. It's an unusual approach to require the DNI to put together an estimate for a specific foreign leader. Then again, Putin is not just another foreign leader either. It's an unusual approach to an unusual situation," Wonderlich said.
Alexander Cooley, an expert on Eurasia at Columbia University's Harriman Institute, noted that it was unsurprising that Russian officials would criticize the bill.
"Institutional efforts to publicize details of Vladimir Putin's personal wealth are likely to be viewed by Moscow as yet another example of the U.S. singling out Russia, and its leadership, for exceptional opprobrium and would likely precipitate some sort of retaliation," Cooley told Newsweek. "It would make more sense, for those committed to the causes of transparency and global anti-kleptocracy, to lay out a set of guiding principles under which information about the overseas money and reputation laundering of political elites worldwide can be compiled and publicized."
The request for a report on Putin's wealth is part of the Defending American Security from Kremlin Aggression Act of 2019, which was submitted by Senator Lindsay Graham in mid-February. It is largely viewed as a response to Russian cyberattacks and efforts to influence the political process, including the 2016 presidential elections.
Is Vladimir Putin the World's Richest Person? Congress Sets Out to Find Russian President's Hidden Net Worth | World