Vladimir Putin's Spokesman's Daughter Interns at European Parliament, Raising Election Interference Fears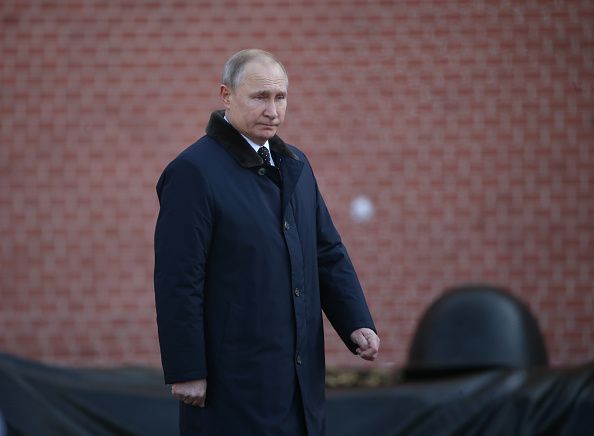 Elizabeta Peskova, the daughter of Russian President Vladimir Putin's press secretary Dmitry Peskov, is interning with a far-right member of the European Parliament, raising concerns that she could gain insider information about parliamentarians that could be used for future election interference efforts.
The news was first reported by Radio Free Europe after it was discovered that Peskova's name was listed on the MEP's website.
Peskova is a law student in France and has been interning with French MEP Aymeric Chauprade since November 2018. Chauprade is a member of the extreme right who supports Russia's annexation of the Crimean Peninsula from Ukraine and also works with the European Union-Russia Cooperation Committee.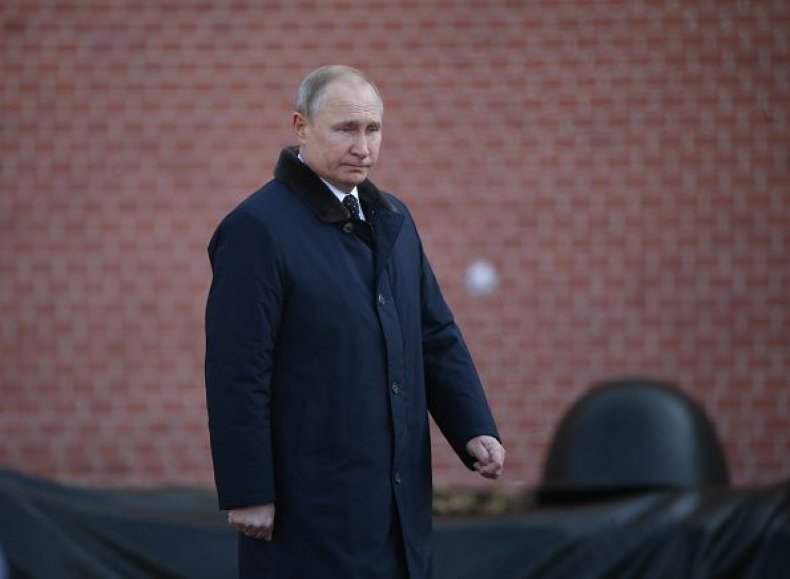 He is also the vice chairman of the Europe of Freedom and Direct Democracy Group, a parliamentary formation that is led by the British politician and Brexit architect Nigel Farage.
The Brexit referendum was also supported by Russia, and an investigation is currently taking place in the United Kingdom into whether Moscow may have funded parts of the campaign in favor of Britain leaving the European Union. Speaking in Munich in mid-February, former NATO Secretary General Anders Fogh Rasmussen warned that Russia will attempt to influence the upcoming European elections.
"It's not an ideological war from Russia, it's not a left-wing or right-wing oriented campaign, but the campaign aims at undermining trust and confidence and initiates chaos and instability," Rasmussen told the audience at the Munich Security Conference.
Reports recently revealed that Russia had offered Italy's far-right Prime Minister Matteo Salvini $3 million for his party's campaigns in the European elections.
United States intelligence agencies have also determined that Russia attempted to interfere in the 2016 presidential election in order to support President Donald Trump.
Russia has been known to support members of France's far-right, particularly the National Front Candidate Marine Le Pen, for whom Chauprade was once an adviser. Chauprade has publicly defended Russia's decision to support Le Pen.
Some analysts have warned that Moscow may attempt to interfere in the upcoming European parliamentary elections in May. Peskova's internship is expected to last until late April.
Some members of parliament have requested information about whether Peskova could access private information about meetings or other sensitive documentation. Several MEPs expressed concerns that the internship violates security protocols.
Spokespeople for Chauprade's office defended Peskova's right to intern like any other foreign student, and noted that she only has access to public information. Peskov also told reporters on Tuesday that his daughter is "an ordinary student" with "an ordinary internship."