Vladimir Putin Loses Power in Russian Election—But His Presidency Could Be Far From Over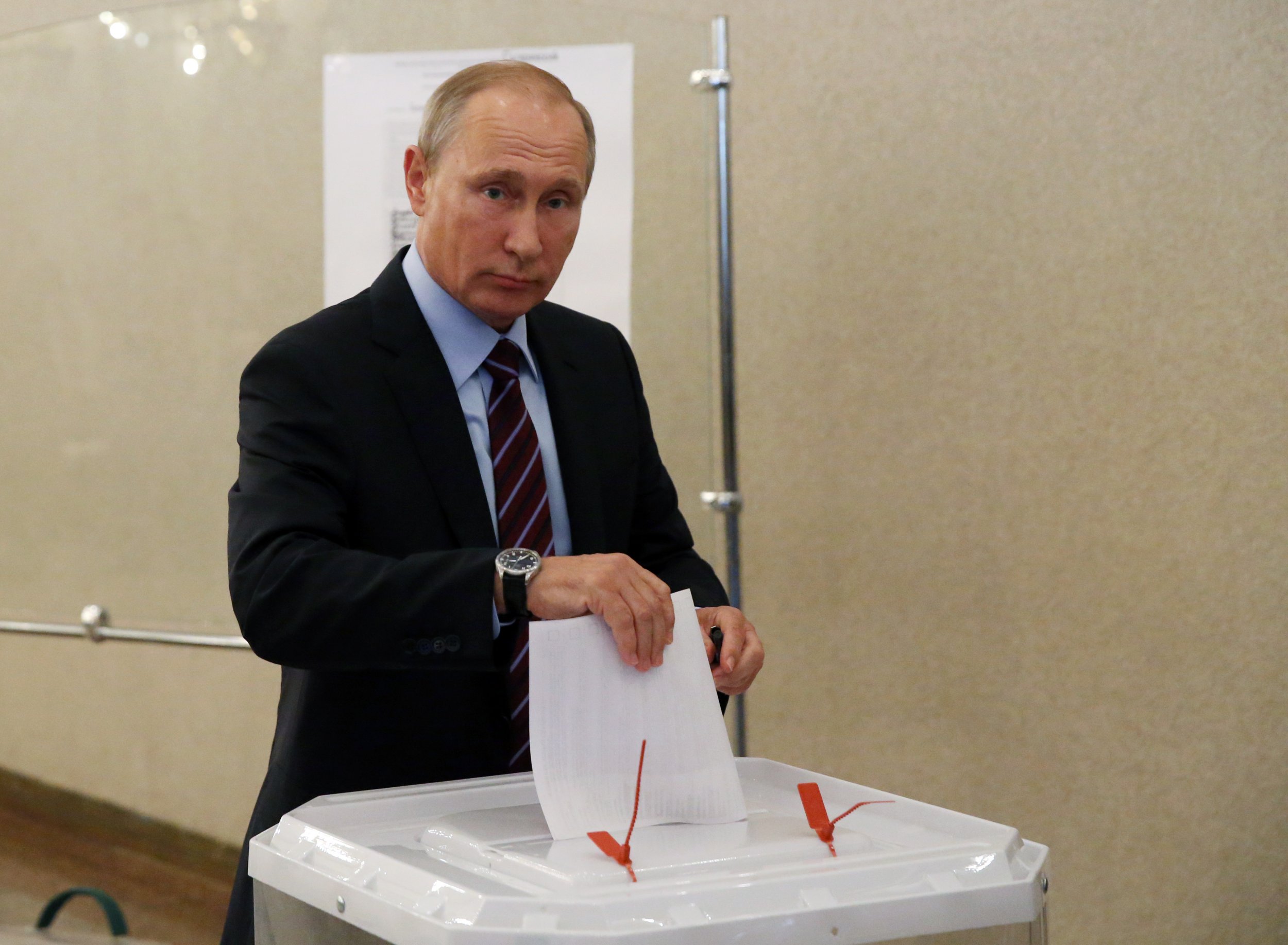 Russian President Vladimir Putin suffered a major blow in Sunday's nationwide elections—or did he?
Russia's United Democrats—a liberal party that stands in opposition to the Kremlin—saw several shocking upset victories in central Moscow, though Putin's ruling party, United Russia, won all of the municipal elections held outside of Moscow and 75 percent of district council seats in the Russian capital.
Observers say the Kremlin's puppet master may have provided his opposition party a seat at the table in districts across central Moscow in what actually amounts to an effort to strengthen his grip on Russia's election processes just ahead of the 2018 presidential campaign season.
Related: Officials suspect Russia used U.N. facilities to impact 2016 election
Putin may have provided the opposition a chance to run in the elections as an experiment, experts suspect, while barring its most capable candidates from the ballots—setting up the party for failure once its candidates take their seats in the local councils.
"They cleared the entire field," Yekaterinburg Mayor Yevgeny Roizman, an official often considered a maverick in Russian politics—and who was denied registration as a candidate for a gubernatorial race—said in an August interview. The mayor also claimed Putin's regime denied candidate registration to the opposition's most qualified candidates: "There's not a single strong challenger. Not a single strong candidate was even allowed to get close."
That would make Putin appear to be the only credible candidate in the 2018 presidential elections, when he is expected to seek another term as Russian president after having served as the nation's leader as either prime minister or president for nearly 18 years.
"One of the reasons the regime sees these smaller elections as a test run is part of its grand strategy to remain in power," David Szakonyi, a scholar at the Harvard Academy for International and Area Studies, and expert in Russian corruption and authoritarianism, tells Newsweek.
According to the Kremlin, the election process was as fair to Putin's opposition as it was to his own party.
The president's spokesperson, Dmitry Peskov, described the opposition party's historic, albeit incremental, wins on Monday as "excellent," telling reporters: "[United Democrats] will take part in the life of the city and demonstrate their effectiveness."
"This is pluralism," Peskov said. "This is political competition."
So what's next in Putin's playbook? Szakonyi says the Kremlin will likely react to the election results "forcefully," by bringing attention to the opposition party's failures in office while clamping down on future candidates and opposition campaigns like that of Alexei Navalny, an anti-corruption candidate seeking to unseat Putin in the 2018 presidential race.
"The chances of Navalny getting candidate registration in the presidential election most likely decreased because of the recent elections," Szakonyi says. "More than likely, there will be an increase in restrictive measures being placed on his campaign. I don't see anyone's chances [of getting on the ballot] getting better...because of this."
Meanwhile, Putin seemingly remains a master in election rigging, with at least 1,600 allegations of voter fraud and other violations reported to Golos, an independent Russian election-monitoring organization.