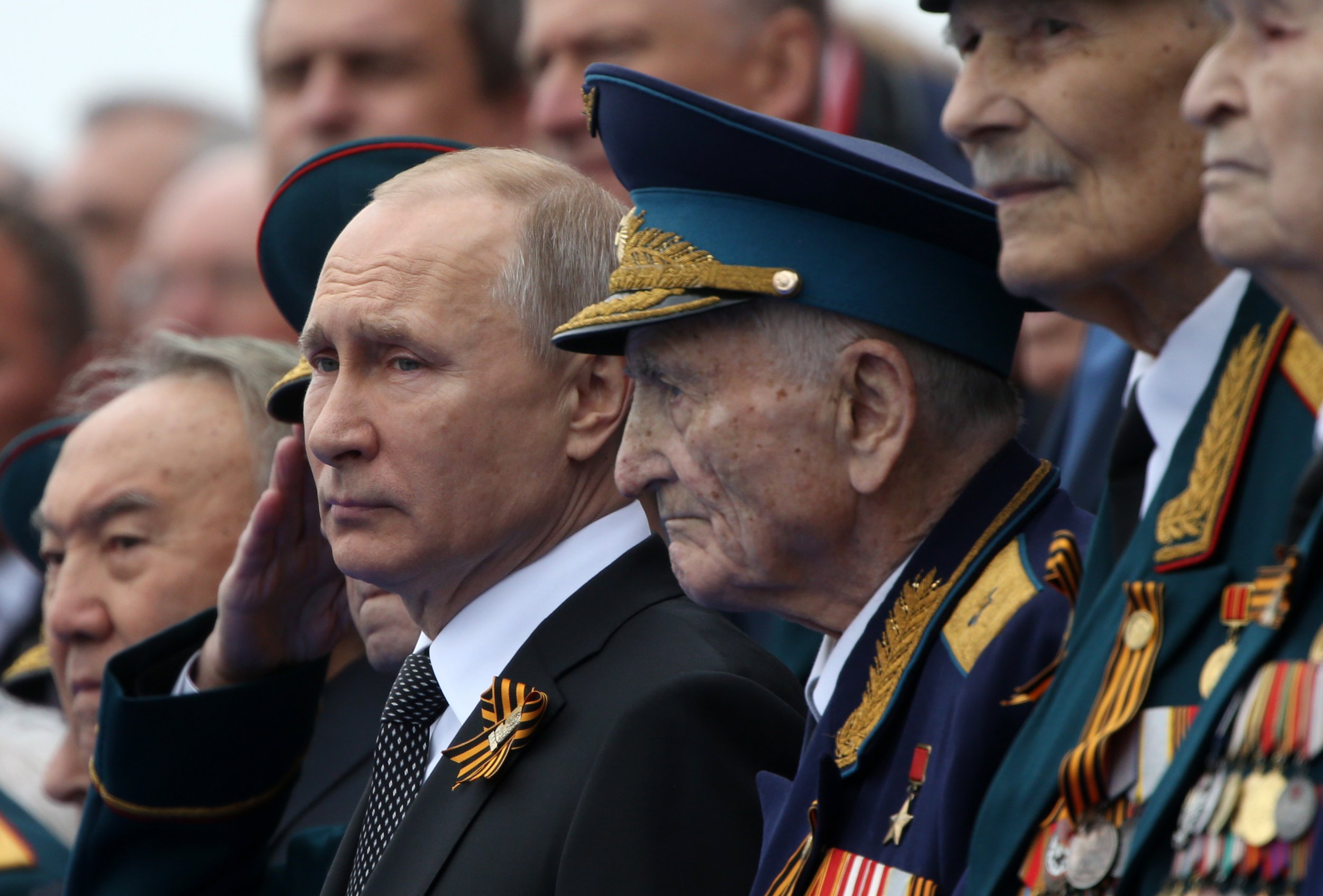 During a speech on Thursday in Moscow's Red Square, where military parades commemorated the country's victory against the Nazis during World War II, Russian President Vladimir Putin vowed to continue bolstering Russia's national defenses to counter international threats.
"Collective resistance to the bearers of deadly ideas is crucial once again," Putin said in a speech on the square, noting that Russia must cooperate with other countries to fight terrorism, neo-Nazism and other forms of extremism.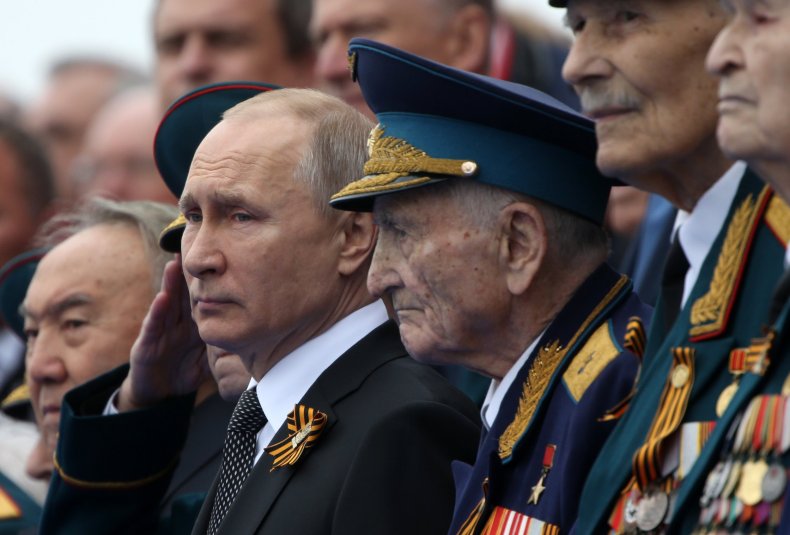 "We did and will continue doing all that's necessary to ensure the high defense capability of our armed forces, the defense potential of the most advanced weapons and to further strengthen the prestige of the military service, the prestige of soldiers and officers and Fatherland defenders," Putin added. "At the same time, Russia is open for cooperation with all those who are ready to practically counter terrorism, neo-Nazism and extremism."
The Second World War devastated the Soviet Union, and the symbolism behind what Russians call "the Great Patriotic War" continues to be of central importance to Russia's national identity 74 years later. Veterans and survivors of the war often attend the parade, and Putin met with a group of veterans before Thursday's event.
"Our country's history counts a number of heroic deeds, yet the victory over Nazism stands out as retribution to the Nazis for all their crimes, for thinking of themselves as a 'superior race' and starting the terrible war," Putin said Thursday.
"The memory of the Great Patriotic War and the truth about it is part of our conscience and our responsibility," Putin continued. The Russian president then went on to criticize those who wish to rehabilitate the reputation of the Nazis.
"Today, we see how a number of countries are deliberately distorting war events, and how those who, forgetting honor and human dignity, served the Nazis, are now being glorified, and how shamelessly they lie to their children and betray their ancestors," Putin said. "Our sacred duty is to protect the real heroes. We bow to all veterans from the generation of victors. You live in different countries, but the feat that you accomplished together cannot be divided."
The Kremlin announced that about 13,000 troops had participated in this year's commemorative parade, along with 130 military vehicles and 74 aircraft. Military vehicles with missile launchers rolled down the streets of the country's capital city. The S-400 missile system, which Russia controversially plans to export to its ally Turkey, was also on display during the parade.