Vladimir Putin Says Aggressors Against Russia Will Be Destroyed and Russians Will Go to Heaven As Martyrs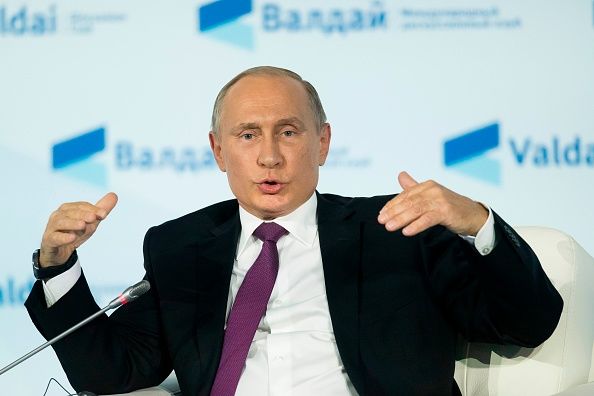 Russian victims of foreign military aggression will go to heaven as martyrs, Russian President Vladimir Putin said on Thursday during a talk at the annual Valdai Discussion Club conference in Sochi, Russia, when he was asked about a potential nuclear strike against his country.
"The aggressor must know that retribution is inevitable, that it will be destroyed. We are victims of aggression, as martyrs we will go to heaven," Putin told the audience. "And they will just die," he added with a wry smile as the audience laughed.
The discussion at the Valdai club touched on a wide array of issues from the conflict in Syria to Russia's relationship with the U.S. During the talk, Putin noted that fighters affiliated with the Islamic State had recently captured around 700 hostages in Syria, some of whom were U.S. and EU citizens. He also highlighted Russia's role in propping up the murderous regime of Syrian President Bashar al-Assad.
"Over these years, we have liberated almost 95 percent of the Syrian Republic's territory, this is the first thing. The second thing is that we have secured the statehood there, we have prevented the state from collapsing," Putin said.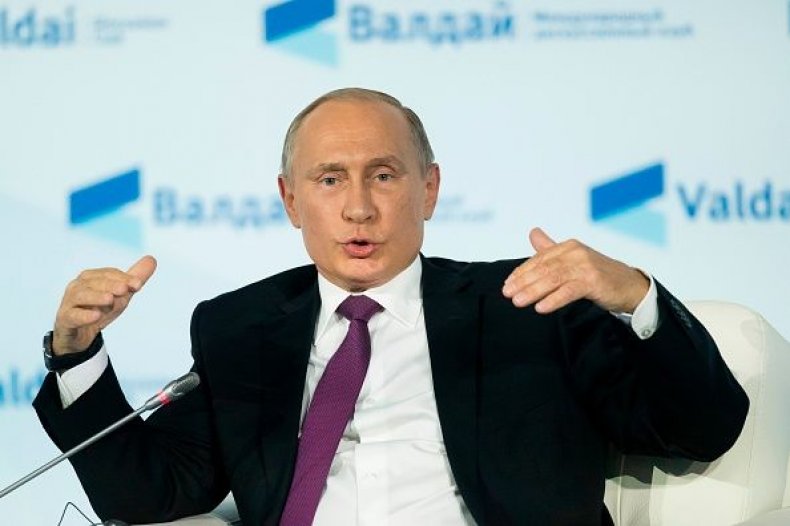 But the Russian president's discourse wasn't entirely bellicose. Instead, he expressed a belief that some of the anti-Russian rhetoric coming out of Washington and the sanctions against his country were driven by domestic politics in the U.S. that could change quickly.
"I don't think you should react quickly because the weather is always changing," Putin said. "You always need to react to protect your interests, and that's what we do….I probably won't say anything new, but certain rhetoric is really prompted by their domestic politics. Let's look at their calendar, they're having midterm elections and presidential elections soon. In the midterms, the sanctions can have a positive effect. But in the long-term it will have a bad effect because everything affects the global economy," he continued.
Putin also stressed that President Donald Trump is interested in building ties with Russia and improving the relationship between the two countries.
Washington has issued sweeping sanctions against Moscow due to its interference in Eastern Ukraine—where Russia is supporting an armed separatist insurgency—its attempt to interfere in the 2016 U.S. presidential elections and the poisoning of a former Russian double agent who was based in the U.K. The most recent round of U.S. sanctions came into effect in early September, and will be ratcheted up in November.