Vladimir Putin Says He Fears 'Srebrenica-like' Massacre in Ukraine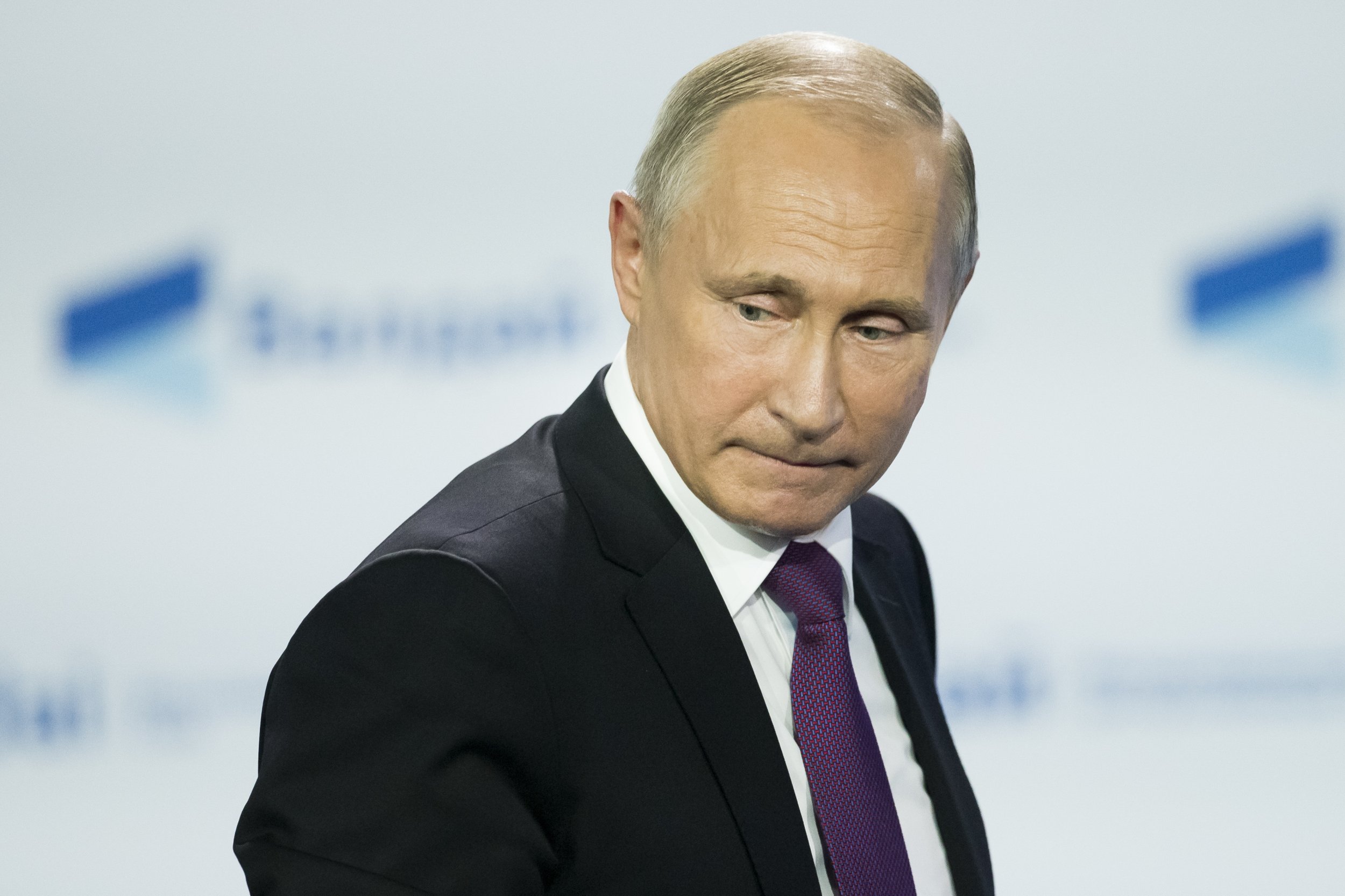 Russian President Vladimir Putin has defended the decision to keep his country's porous border with war stricken regions of Ukraine open, saying the move was aimed at avoiding a Srebrenica-like massacre.
The conflict in Ukraine's Donetsk and Luhansk regions began after weeks of mass protests against pro-Russian President Viktor Yanukovych in the capital Kiev. Russia continues to deny that the insurgents, who have held Ukraine's army at bay near the Russian border for three years, are commanded or sponsored by the Russian military.
According to Putin, Moscow's decision not to close the border with the rebel-occupied areas was based on humanitarian concerns and compared the situation to one of the biggest acts of ethnic cleansing in Europe since World War II.
"I will tell you what we are afraid of, if one can say that we fear anything at all," Putin told an audience of experts at his annual Valdai forum in Sochi.
He then listed a series of Russian demands of Ukraine such as granting a special status to the occupied regions, and amnesty for captured rebels some of whom have been Russian military personnel.
"If all this is not done then closing the border between Russia and the unrecognized republics will lead to a situation on par with Srebrenica," Putin said, according to Russian state news agency RIA Novosti.
The Srebrenica massacre was a genocide of more than 8,000 Bosniak men and boys during the violent collapse of Yugoslavia in the 1990s. It occurred during the final year of the Bosnian War waged in 1992-95 between the local Bosniak population and Serb-led forces.
Putin's comments came only four days after Russia's Foreign Minister Sergei Lavrov called for an end to the war crimes tribunal over the Yugoslav break-up, which Moscow claims is biased against Serbs.