Vladimir Putin Says He Once Commanded an Artillery Battalion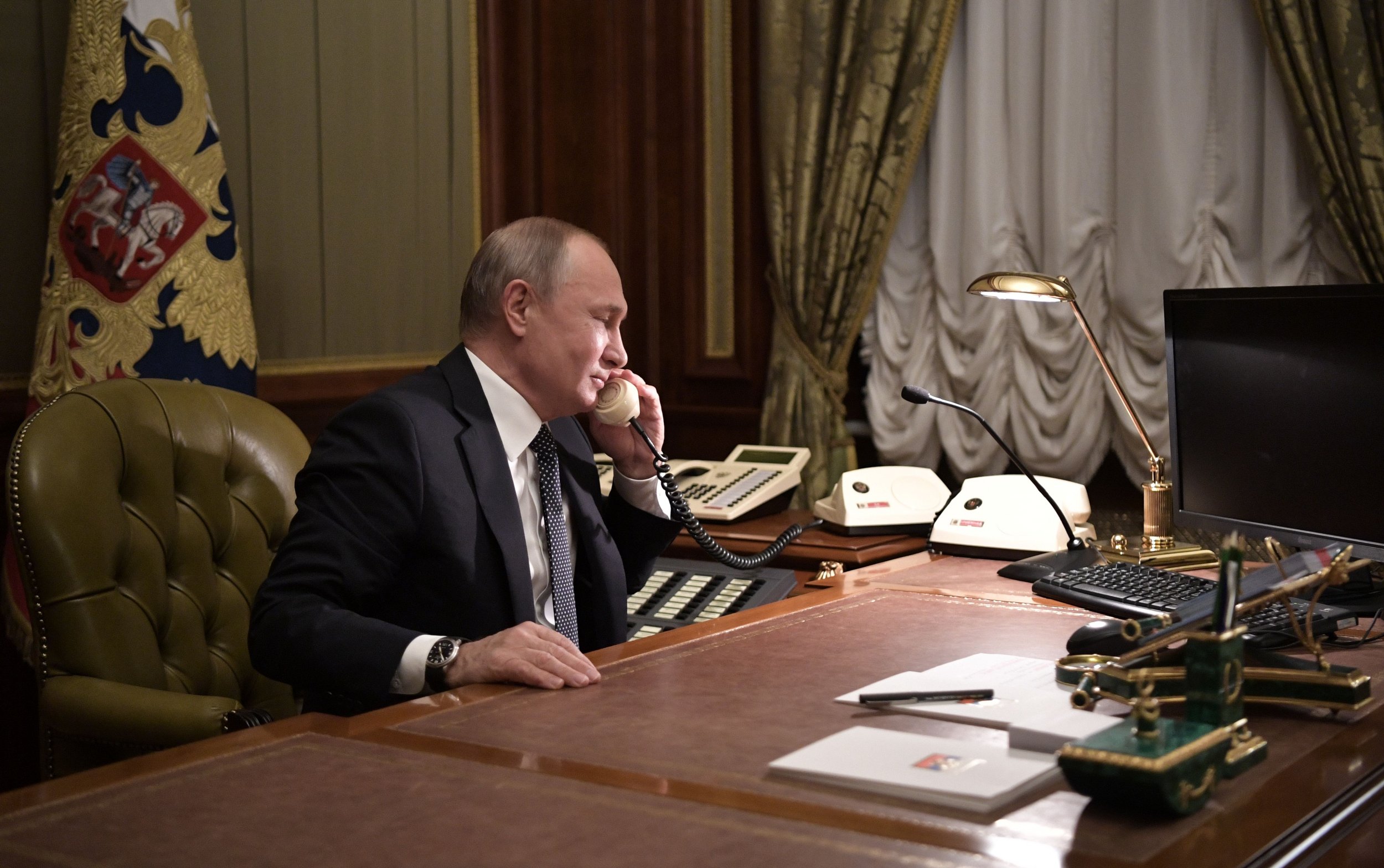 Russian President Vladimir Putin appears to have revealed an as yet unknown part of his past.
In his home city of St. Petersburg, Putin went to the city's famous Peter and Paul Fortress on the banks of the Neva River to fire a cannon at midday on Monday to mark the Russian Orthodox Christmas.
Related: Putin's New Year's Eve message says Russia has no helpers and never will
Before firing the cannon, he wished 85-year-old Vladimir Bendet, who was awarded honorary builder of Russia, a happy birthday at the site and told him something about his career.
After stating that they were both gunners, the Russian president said that he had received the rank of lieutenant as an artilleryman.
"It turns out that we were both gunners. I received the rank of lieutenant as an artilleryman, as the commander of a howitzer artillery battalion...22 millimeter," Putin said according to video of the event posted on the Kremlin website.
According to the Kremlin, Putin joined the KGB after he graduated from the law faculty at Leningrad State University in 1975, but no mention is apparently made about his military rank lieutenant, or the fact that he commanded an artillery battalion, Novaya Gazyeta reported.
However Putin could have been referring to his compulsory military training that followed his graduation from university. Following training, students at Soviet universities would get the rank of reservist officer, according to The Guardian.
It is the latest aspect of Putin's past that has apparently been revealed, after it emerged last month that his old East German ID card was found in the archives of East Germany's Stasi archives.
Putin was a KGB officer in Dresden during the Cold War, although his exact role is shrouded in mystery.
Last month, it was reported that his latest calendar in Japan was outselling those of local celebrities. Sora News 24 reported that the images of Putin hunting and working out were dominating sales at the chain store Loft, which sold the calendar across its outlets.
Just before the New Year, Putin invited U.S. President Donald Trump to meet in 2019. Putin said that in the coming year, ties between Moscow and Washington were key to ensuring stability and international security.