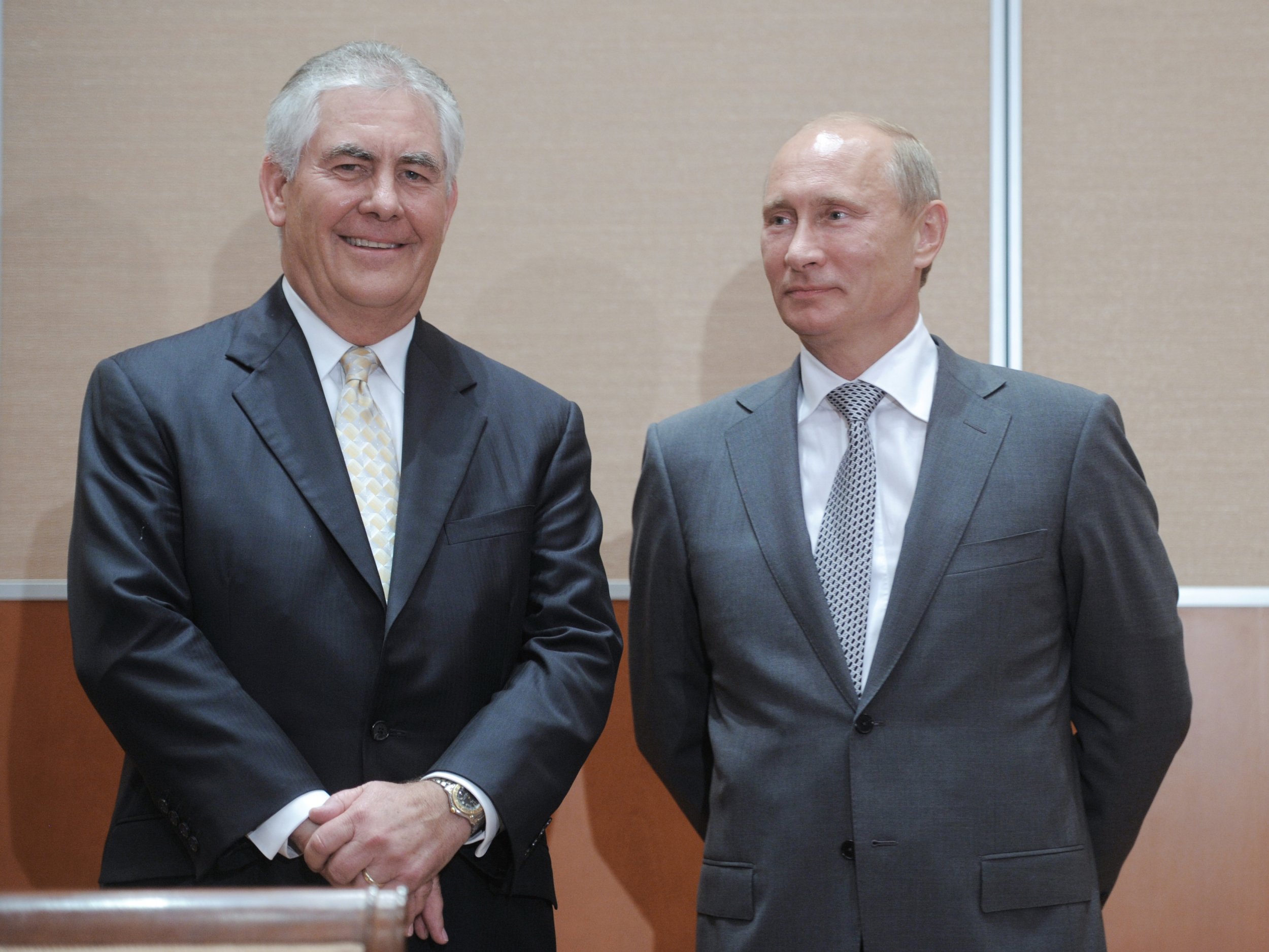 Russian President Vladimir Putin has claimed that Secretary of State Rex Tillerson has changed his view of Russia as a result of spending time with "bad company" in Washington.
Putin made the comments at Russia's eastern economic forum in Vladivostok on Thursday, business channel RBC reported.
Tillerson, who holds Russia's Order of Friendship for his contribution to Russian-U.S. relations when he was chief of oil and gas company ExxonMobil, became Donald Trump's top diplomat earlier this year. He has surprised some observers who expected that he would soften the U.S. line on Russia's foreign policy.
But under Tillerson, the state department ordered the closure of a Russian consulate in San Francisco and annexes in New York and Washington, D.C. earlier this month in a move that has angered Moscow.
Russia's relations with the U.S. initially deteriorated over its 2014 annexation of Crimea and ongoing support of separatists in eastern Ukraine. As a result, Washington impose economic sanctions on Russia.
"I hope that the winds of cooperation, friendship and mutual assistance will set him (Tillerson) on the right track in the end," Putin said.