Vladimir Putin Sends China Letter of Condolence as Torrential Flooding Sweeps Country
Russian President Vladimir Putin expressed his condolences over the deadly floods in China's Henan province in a message to Chinese President Xi Jinping, the Kremlin announced on Wednesday.
A China Foreign Ministry spokesperson publicly replied on Thursday that the message from Putin was appreciated.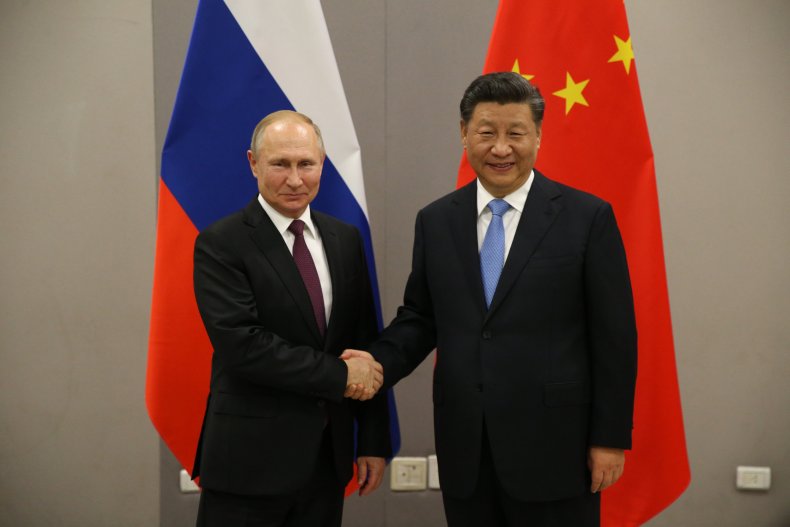 The Kremlin's statement read: "The President of the Russian Federation conveyed sincere sympathy to those who lost their families and friends as a result of this disaster and wished early recovery to all those affected."
Zhao Lijian, the deputy director of the Chinese Ministry of Foreign Affairs Information Department, said during a press briefing on Thursday that Putin's letter demonstrated the strong state of bilateral relations between the two countries and the close friendship between Putin and Xi.
Zhao noted this year marks the 20th anniversary of the signing of the China-Russia Treaty of Good-neighborliness and Friendly Cooperation. He added that the current relations between Russia and China is the best it has ever been in history.
Meanwhile, the death toll continues to rise in Henan province, where heavy rains have resulted in immense flooding. At least 33 people have died and eight remain missing in the central China province as rescue and recovery efforts continue.
The floods have covered entire neighborhoods, caused landslides and raised the waters in rivers. Hundreds of thousands of people have been displaced since the flooding started with last weekend's rains, and Henan authorities said on Thursday the disaster has caused 1.22 billion yuan (about $190 million) in economic damage.
The provincial capital of Zhengzhou has been hit particularly hard, where students have been stranded at schools and flooding overwhelmed the subway system. About 10,000 passengers were stuck on at least 10 trains that were halted, according to the business news website Caixin. Three of those trains were reportedly stuck for more than 40 hours.
The Paper, a China state-affiliated digital media outlet, posted a video on Twitter that showed subway passengers standing in brown water that reached their chests.
Transport on streets has also been disrupted, with streets flooded and water washing away cars. The Transport Ministry's social media account said sections of 26 highways were closed due to the rain.
Six hundred patients were reportedly transferred out of a hospital in Zhengzhou after a blackout shut down ventilators. The historic Shaolin Temple to the north of Zhengzhou was also said to be badly affected.
Henan is one of the most populous provinces in China, with a population of around 100 million people. Around 12 million of the people live in Zhengzhou. The area is home to many farmlands and factories, and the large amount of waterways—many of which connect to the Yellow River—cause the province to be a frequent site of heavy flooding during summer months.